Cultural cooperation Russia-Netherlands 2021-2024
Cultural cooperation Russia-Netherlands 2021-2024
Looking back: inclusivity and participation
In the years 2017-2020, Dutch international cultural policy in Russia focused largely on promoting cultural participation and inclusivity in cultural institutions. The policy was translated into four themes: Museums as Meeting places; My City, My Space; Modern Life for Heritage and Mind the Millennials.  
Highlights of this period included increased cooperation between Russian and Dutch museums and architecture offices, a support programme of Creative Industries Fund NL for the collaboration of Dutch and Russian designers, support for inclusive dance projects and for youth theatre festival Gavroche. These four years have secured and maintained a wide and relevant network of cultural actors and institutions and provide a solid base to build upon.
Media
Image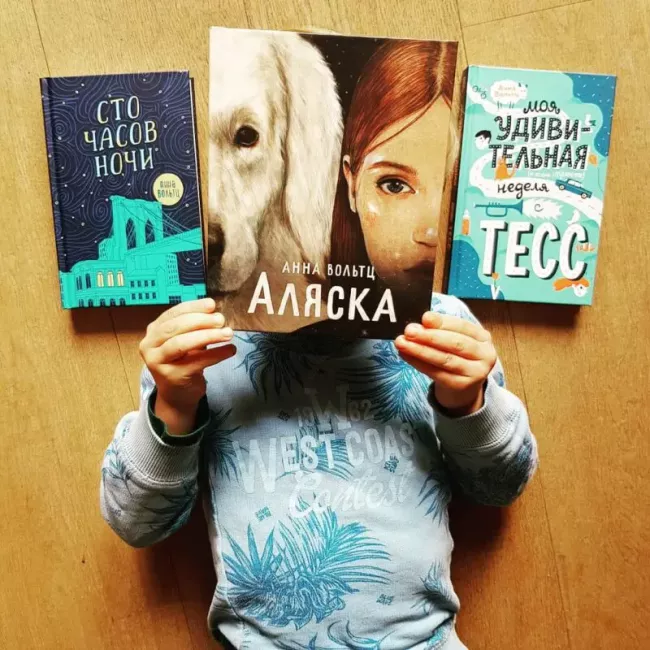 Looking forward: bilateral relations, Sustainable Development Goals and international heritage
Below you can read about the plans for international collaboration with Russia in the period 2021-2024, as planned before the Russian invasion of Ukraine. The plans are currently on hold until further notice.
The main aims of the international cultural policy 2021-2024 of the Dutch government are to increase the visibility of the Dutch cultural sector abroad, to support bilateral relationships with the focal countries - among them Russia - and to harness the power of the cultural sector and creative industries as part of the effort to achieve the Sustainable Development Goals (SDGs). There is also special attention for international heritage cooperation projects by the Consulate General in Saint Petersburg, in close collaboration with the Cultural Heritage Agency of the Netherlands, the National Archives of the Netherlands and DutchCulture. Where possible, synergy will be sought with the priorities of other departments of the embassy and consulate, in order to reinforce the visibility of the Netherlands and to promote its profile as an open, creative, inclusive and innovative country.
A strong position of the Dutch cultural sector
Cultural institutions from the Netherlands traditionally have a good reputation in Russia and Russia is an attractive forum for Dutch artists. This is not only because of its size but also because of the strong interest in culture and the high quality of cultural production.  
In the policy period of 2021-24, these four cultural fields will be prioritised:
stage arts, especially music and dance, are extremely popular disciplines in Russia. Russian and Dutch traditions (one being more classical, the other more contemporary) complement each other strikingly well. Cooperation in modern and inclusive dance and ballet will be supported. Additionally, innovative approaches to music, including youth culture, will be a focus point.

museum cooperation between Dutch and Russian museums that underline and expand the open, inclusive and multinational potential of exhibition spaces. Russian partners include the State Hermitage, the Garage Museum of Contemporary Art, the Pushkin Museum with its many regional branches, the Russian Museum, as well as smaller museums such as the Museum of Moscow and the Street Art Museum.
creative industries: priority will be given to an innovative and multi-disciplinary approach, and outreach to new audiences in the fields of architecture, urban planning, new materials, graphic design and design thinking, gaming, textiles and fashion.  

literature: promotion of translations, organisation of workshops and attention for educational institutions offering Dutch Studies and for the Netherlands Institute Saint Petersburg enjoy priority.
Supporting bilateral relations through cultural activities
The potency of cultural bridges and their importance in supporting bilateral relations between Russia and the Netherlands should not be underestimated. Most promising are projects that create a link between Dutch practices and partners that are close to the heart of many Russians. These are:    
cooperation between the State Hermitage Museum and Hermitage Amsterdam
support for educational programmes (Higher School of Economics, Strelka Institute, MARCH architecture school etc.) and in cooperation with Nuffic NESO, facilitating relationships with Dutch knowledge institutions.

activities outside the major cities and thus outside the competition for attention. Special attention will be given to project proposals from the regions, specifically Murmansk (sister city of Groningen), Pskov (sister city of Nijmegen), Yekaterinburg, Tomsk, Samara, Kazan, Kemerovo, Archangelsk, Kaliningrad and Vladivostok. These cities share an active cultural life and a regional function.
Media
Image

Cultural activities in support of Sustainable Development Goals
The Sustainable Development Goals (SDGs) as an umbrella for policy goals are not as visible in Russia as they are in the Netherlands. There is no federal action agenda. Nevertheless, like in the Netherlands, Russian cultural actors pursue developments that are in line with the SDGs, and cultural projects can contribute to increasing sustainability, for instance in the fields of gender equality (SDG 5), sustainable and creative solutions for liveable cities (SDG 11), reuse and recycling (SDG 12 and 13), and peace and justice (SDG 16).  
The selection of projects contributing to these goals will not only be based on their possible impact on society but the possibility to promote the Netherlands as a partner for sustainable development will also be taken into account. The following activities will be supported:    
masterclasses, public talks and artistic contributions about reuse, upcycling and sustainable and liveable cities. Potential Russian partners include the Strelka Institute, MARCH Architecture School, Moscow Urban Forum, HSE and ITMO Universities, Moscow Design Museum.  
student exchange and visiting programmes in the field of city planning.

community art and inclusive festivals to improve social sustainability (SDG 11). Partners include the Uppsala Circus (working together with the Bosch Parade) and Carboardia.
International heritage cooperation
Proposed activities include:
training of Russian heritage professionals, e.g. in storytelling or the latest insights in museum presentation, raising awareness, cooperation in preservation and museum presentation of objects of shared history, for instance, the Dutch fortress in Rostov Veliky.

2022 will mark the 350th anniversary of the birth of Peter the Great. The missions will develop a programme of activities with partners including the Zaans Museum, the Kremlin Museums, Kolomenskoe, Russian museum etc.  
Dutch waterworks in the northwest of Russia provide opportunities for Dutch heritage specialists, museum experts and artists to contribute their contemporary interpretations.  

a large-scale molinology project in the Archangelsk region with the so-called Gollandski (Dutch) mills in the 17-18th century.
Information & advice
Would you like to receive more information regarding opportunities for cultural exchange with Russia? Feel free to contact our Russia advisor Tijana Stepanovic with your questions. She can inform you about the latest developments in the country, relevant contacts and cultural venues.