New deadline Matching Fund International Heritage Cooperation
Image
Image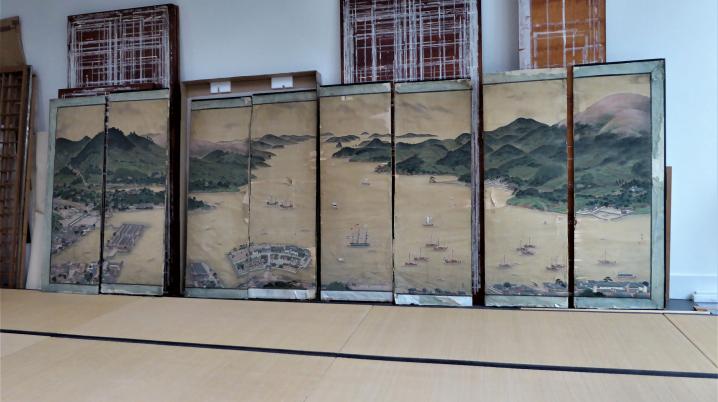 New deadline Matching Fund International Heritage Cooperation
The next deadline for the Matching Fund is 1 October 2023.
Through the International Heritage Cooperation Matching Fund, DutchCulture supports projects that contribute to the visibility of the history and heritage that connect the Netherlands with other countries and cultures. The next deadline for the Matching Fund is 1 October 2023.
International cooperation can help preserve, manage and make visible the cultural heritage that connects the Netherlands with other countries and cultures. The Matching Fund supports projects that yield new insights into this past. Because visibility is the main goal of this grant scheme, we expect applications to place a strong emphasis on reciprocal representation, multi perspectivity and historical awareness. These projects, always executed in close cooperation with local partners, often provide a platform for lesser-known or silenced voices.
Who can apply?
Dutch organisations (legal entities established in the Netherlands) can submit an application for a project. This may be a heritage institution or heritage professional and/or a cultural institution or cultural professional. Annually, there is € 180,000 available for this scheme. There are two deadlines per year. Of the available budget, 75% is reserved for projects with the partner countries and 25% is available for projects with the focus countries.
Partner countries: Australia, Brazil, India, Indonesia, Japan, Russia*, South Africa, Sri Lanka, Suriname, United States
Focus countries: Belgium, China, Egypt, France, Germany, Hungary, Italy, Morocco, Poland, South Korea, Spain, Turkey, United Kingdom.
If you think you are eligible for the Matching Fund, please contact Anne Maamke Boonstra for an advisory meeting before sending in your application. At this meeting, we can indicate how promising the project proposal is, provide information about the schemes offered by DutchCulture and provide information on potential Dutch or international partners when relevant. Without this meeting, applications will not be considered.
An independent programme council will advise on the allocation of the available funds.

* For cooperation with Russia, DutchCulture follows the Dutch government's declaration of solidarity for Ukraine and principles of cultural cooperation with the Russian Federation and Belarus.