Open oproep: Nieuwe stemmen gezocht voor het publieke debat Nederland/Vlaanderen
Image
Image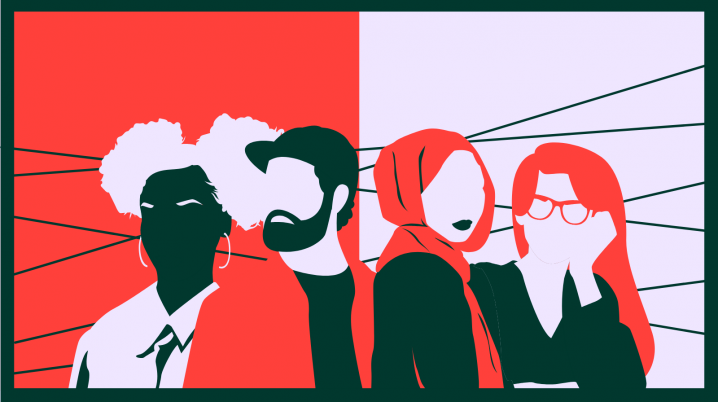 Open oproep: Nieuwe stemmen gezocht voor het publieke debat Nederland/Vlaanderen
Nieuw Geluid van deBuren is een talentontwikkelingstraject voor spraakmakende Vlaamse en Nederlandse stemmen. Deadline: 31 mei.
Een nieuwe lente, een nieuw geluid! Voor de tweede keer gaat deBuren op zoek naar nieuwe spraakmakende stemmen. Vlaamse en Nederlandse denkers, sprekers of schrijvers die zich graag willen uitspreken in het publieke debat kunnen zich opnieuw kandidaat stellen voor het talentontwikkelingstraject Nieuw Geluid. Zin om deel uit te maken van de tweede lichting? Hier lees je hoe je je kandidaat kan stellen.
Wie? De kandidaat schrijft en spreekt in het Nederlands en is op 1 september 2023 minstens 18 jaar.
Wat? Naast het volgen van masterclasses en redactiebezoeken werk je aan eigen materiaal, in de vorm van een geschreven of gesproken teksten. Je neemt ook deel aan een afsluitend podiumevent.
Waar? Brussel en Amsterdam.
Wanneer? Van 20 tot en met 22 september 2023 in Brussel en van 25 tot en met 27 september in Amsterdam. Datum podiummoment in oktober nog vast te leggen.
Deadline: maandag 31 mei 2023, 10:00 uur.
Je kandidaat stellen voor Nieuw Geluid is kosteloos. Als je geselecteerd wordt, vergoedt deBuren logies, catering en reiskosten van en naar Brussel en Amsterdam, je ontvangt bovendien een honorarium voor het maken van de opdracht.