Artists in Conversation - Edition Australia
Artists in Conversation - Edition Australia
In the second edition of the Artists in Conversation series, Australian and Dutch artists touch upon, among others, heritage and equality.
Date(s)
Thursday 24 June 2021 12:00–13:30
In the second edition of Artists in Conversation, DutchCulture explores the current cultural and artistic climate in Australia and the Netherlands through conversations between artists from both countries. We have invited artists Maria Verstappen (NL), Janet Laurence (AUS), Brian Elstak (NL), Richard Bell (AUS), and Emma Fielden (AUS) for one on one conversations. The event will be introduced by writer Nardi Simpson (AUS) who will recite a short piece that she has written especially for the event. Artists is Conversation – Australia evolves around issues such as sustainability, environment, heritage and fair practice.
Australia's history is complex and can be told from many different perspectives. The urge to tell Australia's history from the perspective of the first peoples of Australia is ever-growing, especially in the cultural sector. This tendency goes hand in hand with the realisation that the relationship between humans and nature needs to change. The artists we have invited work around these issues in their art and will elaborate on this in the broadcast.
Artists in Conversation is a new series of broadcasts by DutchCulture in which we learn about the cultural climate in Egypt, Australia, and Hungary. By offering artists the opportunity to engage in conversation with each other, we don't only explore the artists and their practices, but also the cultural sector of the environment they work in. Every edition of the series consists of two dialogues between an artist from the Netherlands and an artist from another country. Moreover, upcoming artists will be given the opportunity to present their work during the programme.
Artists in Conversation - Edition Australia will be live-streamed on 24 June.
Programme
Introduction: storyteller Nardi Simpson
Nardi Simpson is a Yuwaalaraay storyteller from NSW's northwest freshwater plains. As a member of Indigenous duo Stiff Gins, Nardi has travelled nationally and internationally for the past 22 years. She is also a founding member of Freshwater, an all-female vocal ensemble formed to revive the language and singing traditions of New South Wales river communities. Nardi is a graduate of Ngarra Burria First People's Composers and the 2021 First Nations Composer in Residence with Ensemble Offspring. and the Sydney Conservatorium of Music.
Nardi's debut novel Song of the Crocodile was the winner of the 2018 Black&Write Fellowship, longlisted for the 2021 Miles Franklin Award, Stella Prize, and the Australian Book Industry Awards and shortlisted for the 2021 Victorian Premiers Literary Awards- Indigenous Writing, MUD Literary Prize, New South Wales Premiers Literary Awards - New Writing and the Indie Book Awards - Debut Fiction award.
Media
Image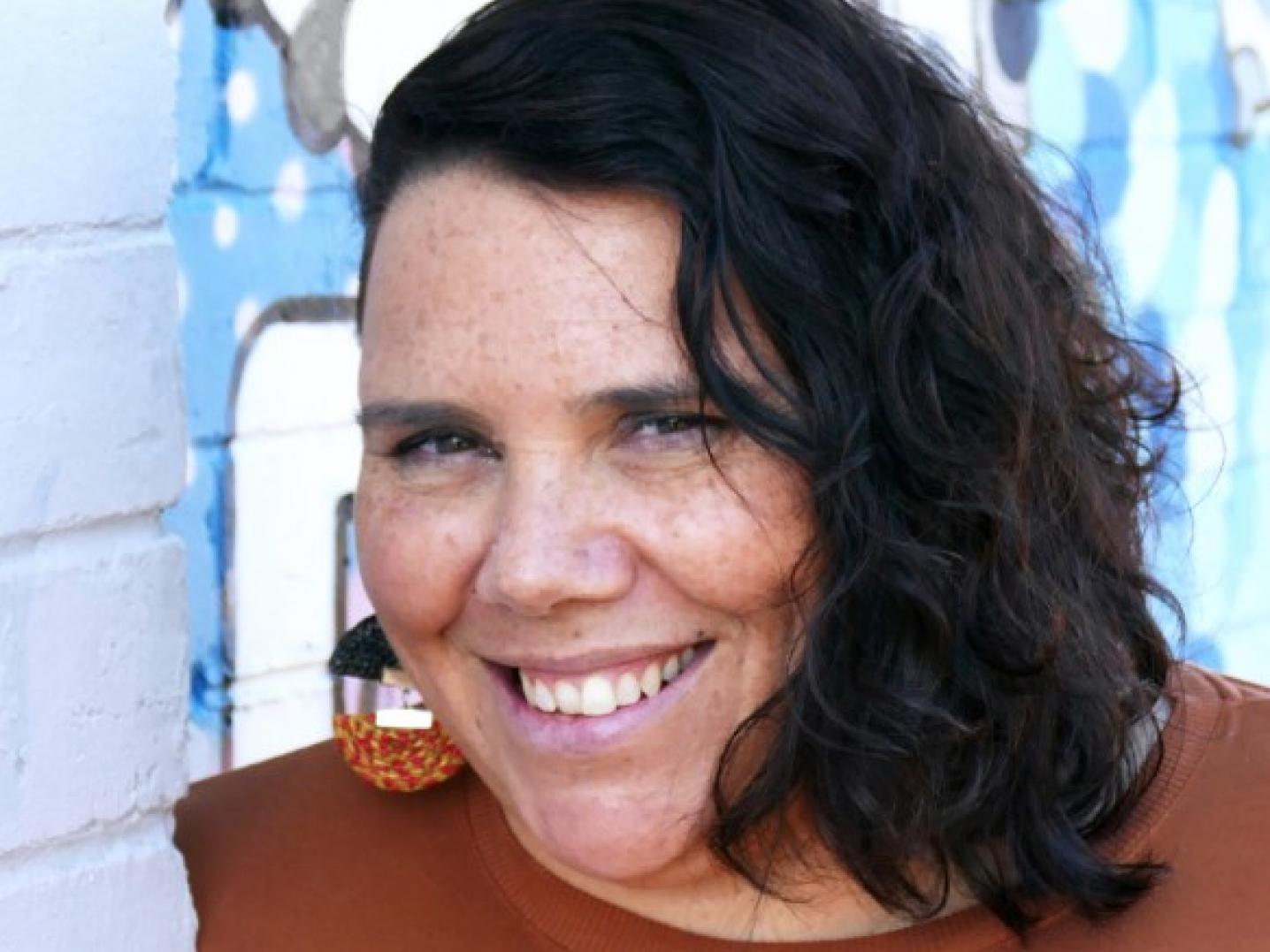 Artists in Conversation 1: Janet Laurence & Maria Verstappen
Janet Laurence is a leading Sydney-based artist who exhibits nationally and internationally. Her practice examines our physical, cultural, and conflicting relationship to the natural world. She creates immersive environments that navigate the interconnections between organic elements and systems of nature. Within the recognised threat of climate change, she explores what it might mean to heal, the natural environment, fusing this with a sense of communal loss and search for connection with powerful life-forces.
Laurence has been a recipient of Rockefeller, Churchill and Australia Council fellowships; recipient of the Alumni Award for Arts, UNSW; is currently a visiting fellow at the NSW University Art. She was the Australian representative for the COP21/FIAC, Artists 4 Paris Climate 2015 exhibition and in 2019 she had a major solo survey exhibition at the MCA and in 2020 at the Yu Hsui Museum of Art in Taiwan. She is the 2021 Recipient of the Antarctic Fellowship awaiting her residency there.
Media
Image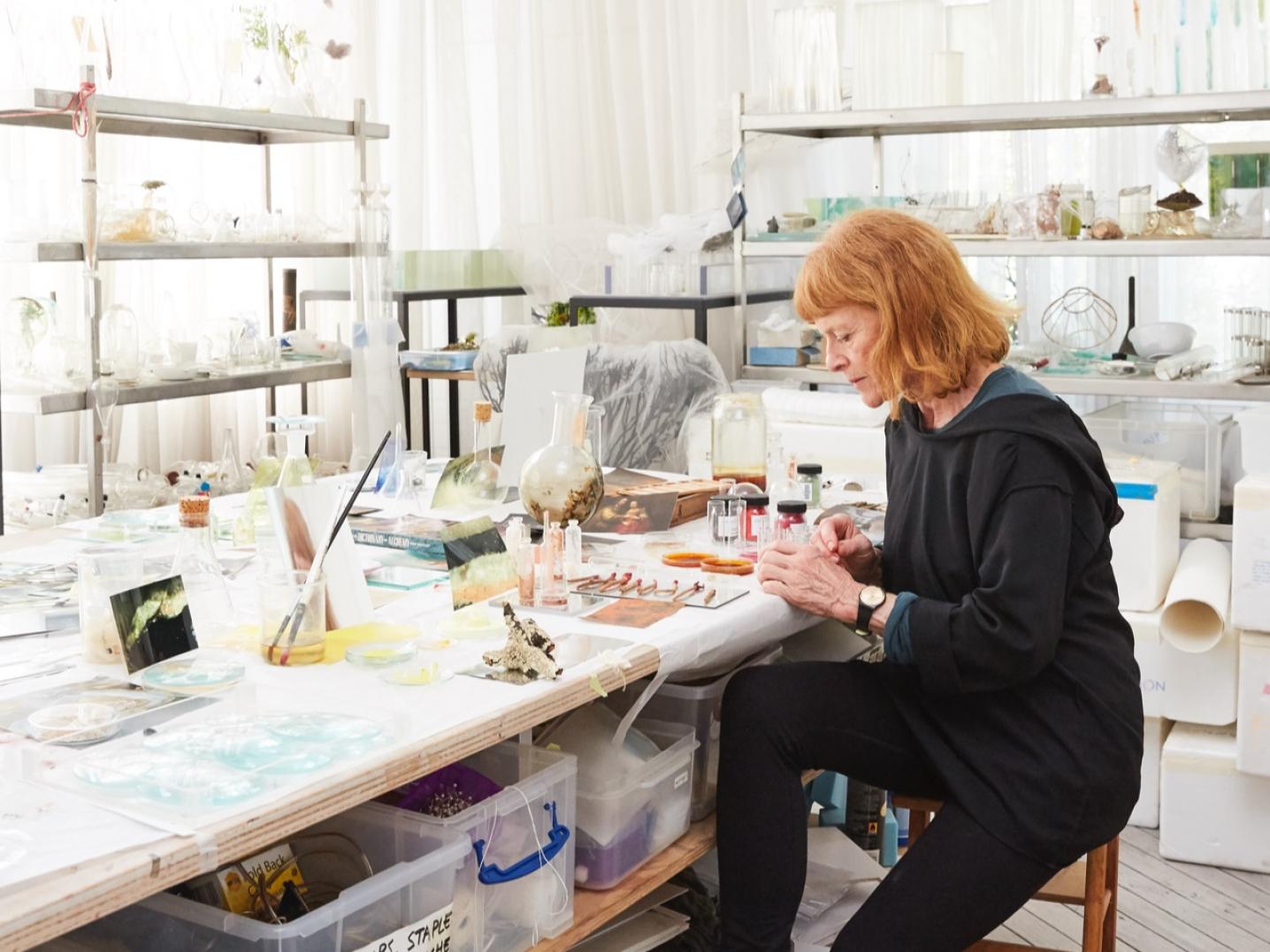 Maria Verstappen is part of Amsterdam-based artist couple Erwin Driessens (1963 Wessem) and Maria Verstappen (1964 Someren) since 1990. After their study at the Maastricht Academy of Fine Arts and the Rijksakademie Amsterdam, they jointly developed a multifaceted oeuvre of software, machines and objects. They attempt an art in which spontaneous phenomena are created systematically. Art is not entirely determined by the subjective choices of a human being but instead is generated by autonomously operating processes.
In addition to working with natural generative processes, the couple develops computer programmes for artificial growth and evolution. An important source of inspiration for this is the self-organising processes in our natural surroundings: the complex dynamics of all kinds of physical processes and the genetic evolutionary system of organic life that continuously creates new and original forms.
Media
Image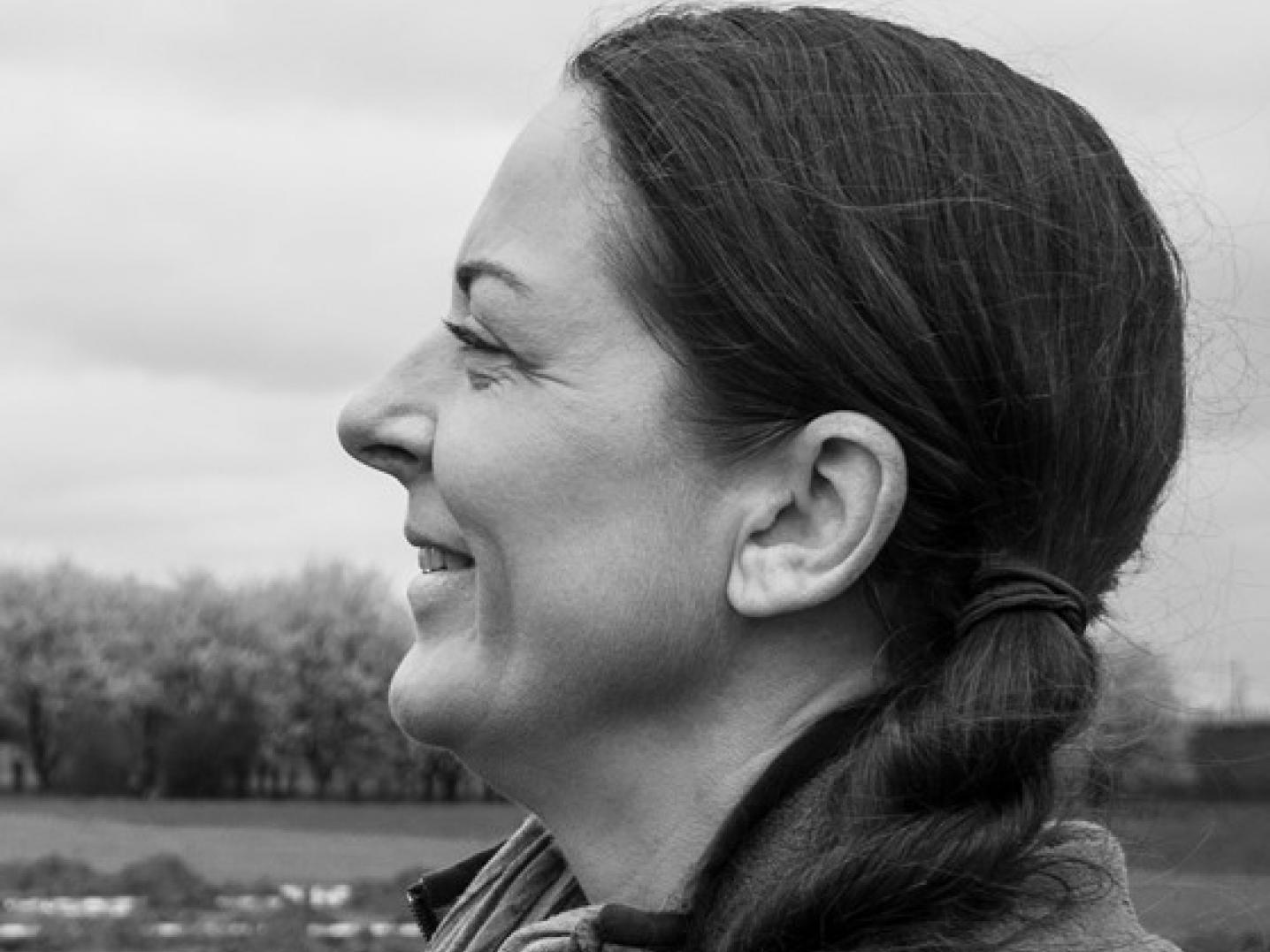 Artist presentation: Emma Fielden
Emma Fielden is an Australian artist whose practice is situated at a meeting point between science and poetics. Her artworks bring together research and material explorations, taking various forms such as drawing, sculptural installation and performance. In a recent essay on her work, curator and broadcaster Julie Ewington describes how Fielden "… scopes the universe through thinking about it. She combs the history and philosophy of science and draws on recent developments in physics and astronomy. Eventually though, this conceptual investigation comes back to humans in search of a place in creation."
Fielden's work has been exhibited across Australia and overseas, including her solo show An Immeasurable Distance at The Lock-Up, To Have and To Hold at the Art Gallery of South Australia, and Condo Complex at Patricia Conde Galeria in Mexico City. In 2018, she was awarded the Art Omi Australia Committee Fellowship, selected to represent Australia at the Art Omi artists' residency in upstate New York. Fielden was a resident at Parramatta Artists' Studios from 2016 to 2021 and is currently based in Sydney.
Media
Image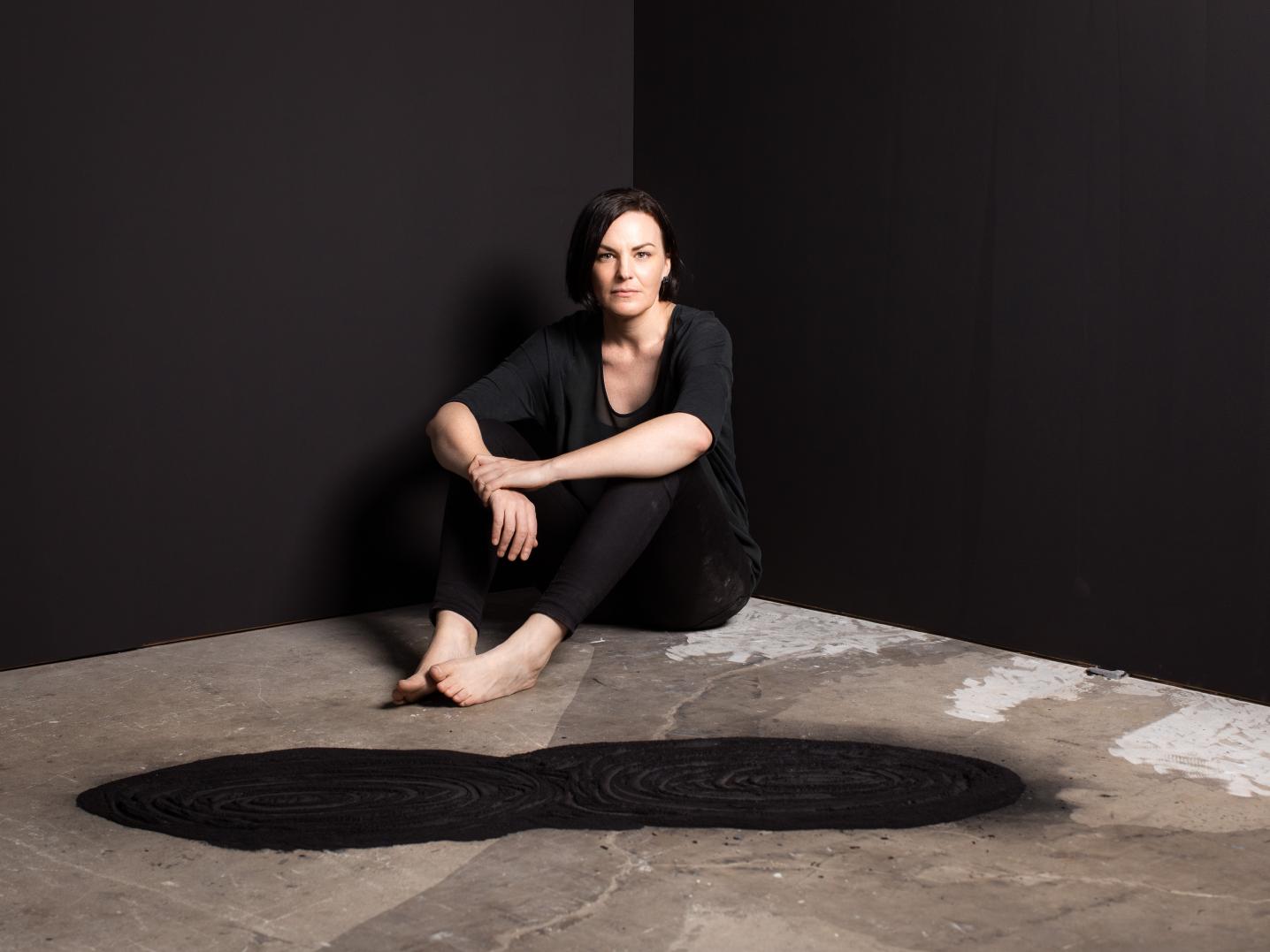 Artists in Conversation 2: Richard Bell & Brian Elstak
Richard Bell lives and works in Brisbane, Australia. He works across painting, installation, performance and video. Bell is one of Australia's most significant artists and his work explores the complex artistic and political problems of Western, colonial, and Indigenous art production. He grew out of a generation of Aboriginal activists and has remained committed to the politics of Aboriginal emancipation and self-determination. In 2003 he was the recipient of the Telstra National Aboriginal Art Award. Bell is represented in most major Australian National and State collections and has exhibited in a number of solo exhibitions at important institutions in Australia and America.
Media
Image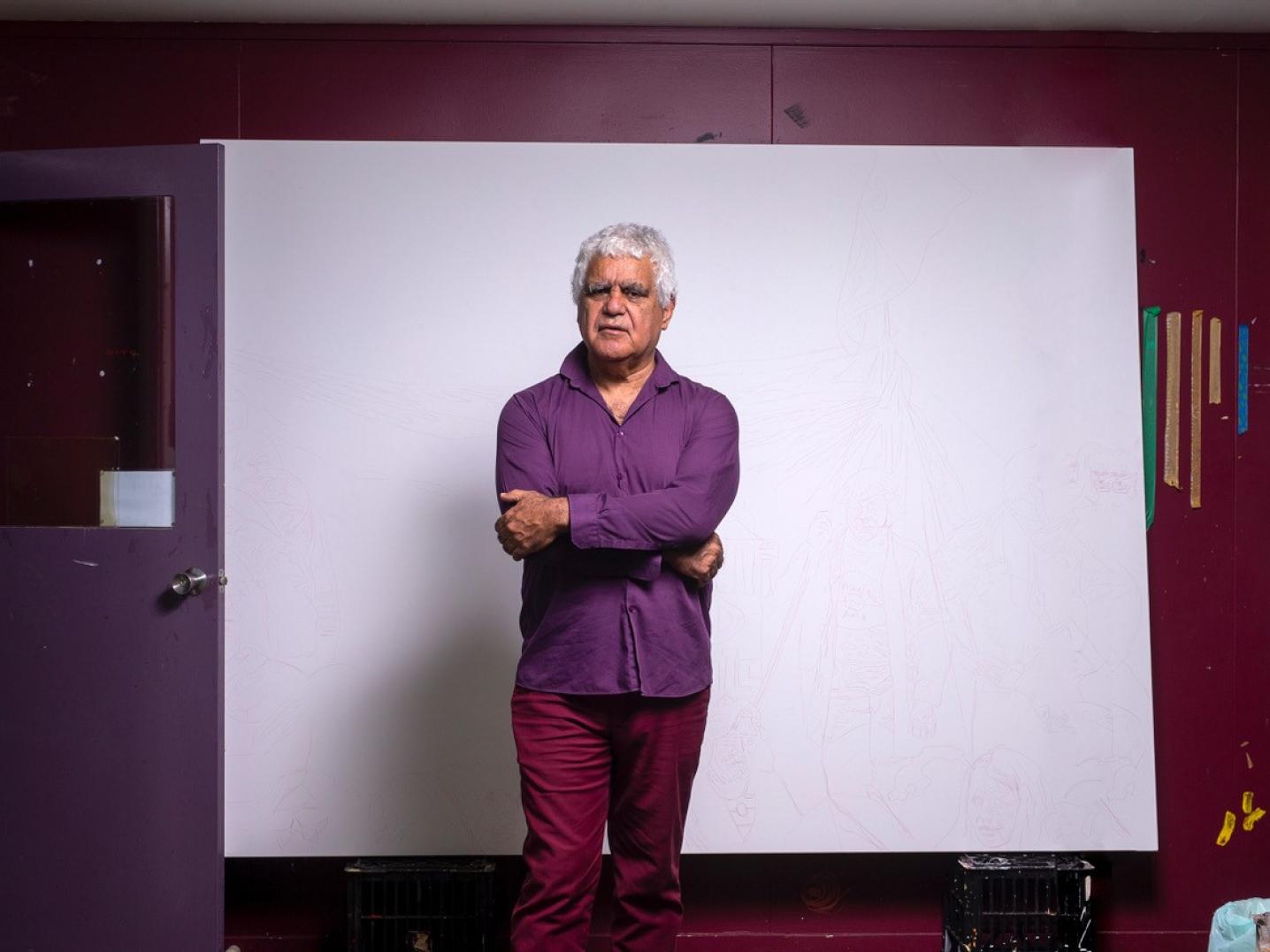 Brian Elstak is a visual artist, illustrator, painter, children's book writer and connector between all sorts of creatives and storytellers. He is also part of art collective Lowrey Foley McClane (LFMC).
Media
Image