Country Focus: Hungary – Art in an illiberal state
Image
Image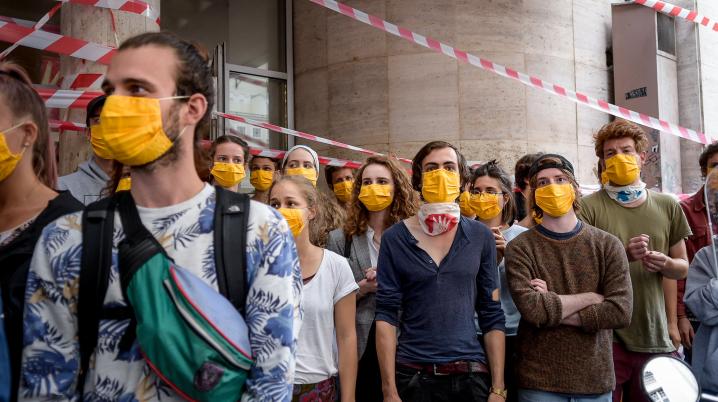 Country Focus: Hungary – Art in an illiberal state
DutchCulture organises Country Focus: Hungary, which gives insight into the dynamics of the contemporary Hungarian cultural scene.
Shortly after Viktor Orbán and his FIDESZ party won a fourth consecutive term in office, DutchCulture is organising a country focus programme on Hungary. Our aim is to give insight into the dynamics of the contemporary Hungarian cultural scene. There are the prevailing power structures and political agendas on the one hand, and inspiring cultural practices, professional achievements and underground initiatives on the other. We ask: how does the current situation affect the international art community, especially artists and cultural workers aspiring to work in Hungary?
In recent years, authoritarianism and populism have infiltrated governments across Central and Eastern Europe. We are witnessing a dismantling of democracy and an undermining of the rights and liberties of individuals. But how is this happening, exactly? What are the consequences for the local cultural scenes? And what opportunities do open up in such a complex situation?
Practical information
Date: Thursday, 9 June 2022
Time: 15.00 – 16.30, followed by a network opportunity
Location: Goethe-Institut, Herengracht 470, Amsterdam
Language: English
Programme
In his keynote address, art critic Gergely Nagy will sketch the political, legislative and bureaucratic processes that have shaped the cultural sector in the past few years. He will also describe how the cultural scene has responded to these rapid changes. After that we welcome Eszter Lázár, curator at the OFF-Biennale Budapest, the biggest grass-roots cultural event in Hungary which is also contributing to the documenta fifteen event in Kassel, Germany. Independent Dutch-Hungarian curator Claudia Küssel will share her experiences in working with and between the two cultures. In the last part of the programme, representatives of three Budapest-based, highly active and socially engaged archives – Artpool Art Research Center, the Vera and Donald Blinken Open Society Archives at Central European University (Blinken OSA) and Fortepan – will present their work. What challenges do they face, and what are their aims and dreams? How do the political structures influence their work and how do they find their way in the current cultural climate? And how do authoritarian and populist tendencies affect the archival world? The programme ends with a panel discussion.
Gergely Nagy is a journalist, editor and author based in Budapest. His main fields of interest are contemporary art, cultural policies and socially engaged art practices. Currently he is the editor-in-chief for a new art webzine A mű (The Artwork), which is the successor of a prestigious print magazine Műértő that existed from 1998 to 2022. Prior to his current job, for nine years he was the main editor for Artportal, Hungary's leading art online magazine. He is also the initiator of East Art Mags, a collaborative project of five art magazines in the East Central European region. Gergely is one of the founders of OFF-Biennále Budapest, the largest civil, independent arts initiative in the region. Gergely is a PhD fellow at ELTE Budapest, researching the conflicts of cultural politics and contemporary art between 1989 and 2015.
Media
Image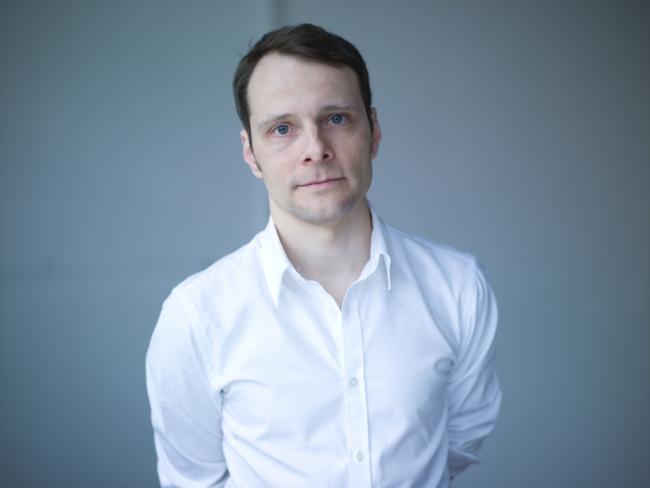 Eszter Lázár is a curator and lecturer based in Budapest. She holds a PhD in cultural studies from the Doctoral School of Literary Studies, University of Pécs. In addition to teaching in the Department of Art Theory and Curatorial Studies at the Hungarian University of Fine Arts in Budapest, she curates exhibitions and collaborates on projects (e.g. OFF-Biennale Budapest, 2015, 2017; curated by, 2018 in Vienna with Edina Nagy; Residency Under Investigation at tranzit.sk, Bratislava, 2017; The Blue Room with artist duo Tehnica Schweiz, 2019). Between 2016 and 2019 she was a researcher in the Film Section of the international RomArchive project. She joined the curatorial team of the OFF-Biennale Budapest in 2019. Recently she co-curated Waiting Room – Women Healers and Practitioners at the Periphery of Medicine (2020-2021) and has been involved in an H2020 project on artistic research as part of the EU4ART Alliance. She has also been busy preparing for the OFF-Biennale's projects for documenta fifteen.
Media
Image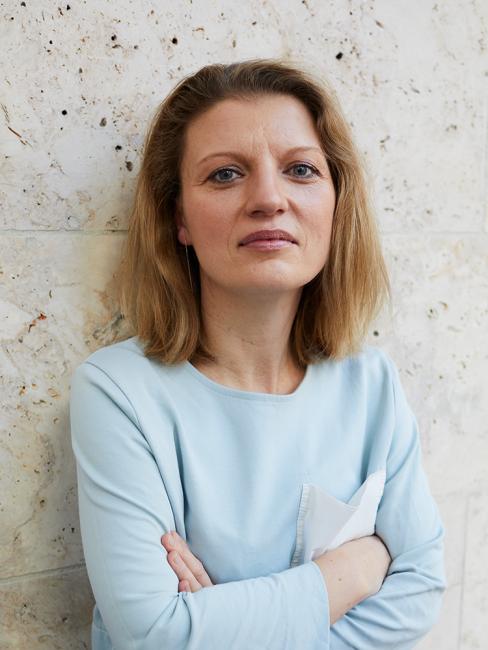 Claudia Küssel is an Amsterdam-born curator who works in contemporary photography and visual arts. She is based in Budapest since 2017. Before moving to Hungary, she worked for institutions such as Fotomuseum Den Haag, Nederlands Fotomuseum, Stedelijk Museum Amsterdam and Foam. In Budapest she was senior curator at the Mai Manó House from 2018-2019 after which she started her independent practice. Due to the pandemic, she curated exhibitions in alternative spaces, such as the online exhibition The Family Album of Human Rights with photographs selected from the Fortepan archive commissioned by Amnesty International (2020) and two exhibitions in public space in Budapest (2021): Hans Eijkelboom's Photo Notes from 1992 – Present and the interdisciplinary group exhibition The Garden of Delight. Among the artists with whom she has collaborated are Noémie Goudal, Peter Puklus, Dana Lixenberg, Sara Cwynar, Sputnik Photos and Erik Kessels. Upcoming projects include an exhibition with Hans van der Meer at the Capa Center in Budapest in September, and Veszprém-Balaton 2023, Cultural Capital of Europe. Besides being a dedicated promoter of international collaborations and exchange, her main focus is on interdisciplinary relations in contemporary photography and the photo book.
Media
Image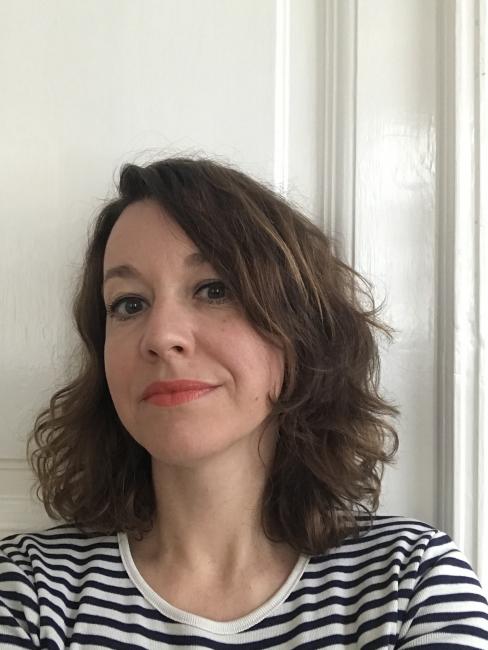 Emese Kürti is the Deputy Director for Research, Head of Departmentat the Central European Research Institute for Art History (KEMKI) – Artpool Art Research Center. Kürtiis an art historian, art critic and researcher based in Budapest. Between 2009 and 2015 she worked for the Ludwig Museum – Museum of Contemporary Art. From 2015 to September 2018 she was the head of a Research Lab in Budapest, conducting researches on the experimental art of the Cold War period. Currently she is a Visiting Professor at the Central European University and affiliated with Artpool Art Research Center in Budapest. She holds a PhD in Film, Media and Contemporary Culture at Eötvös Loránd University, Budapest (2015). Her dissertation suggests a new interpretation for the emerging neo-avant-garde practices based on experimental music in Hungary. She is the author for several essays related to neo-avant-garde culture and contemporary art. Her current research focuses on the experimental art of the 1960s and 1970s, and the poetical aspects of the actionism with a transregional approach.
Media
Image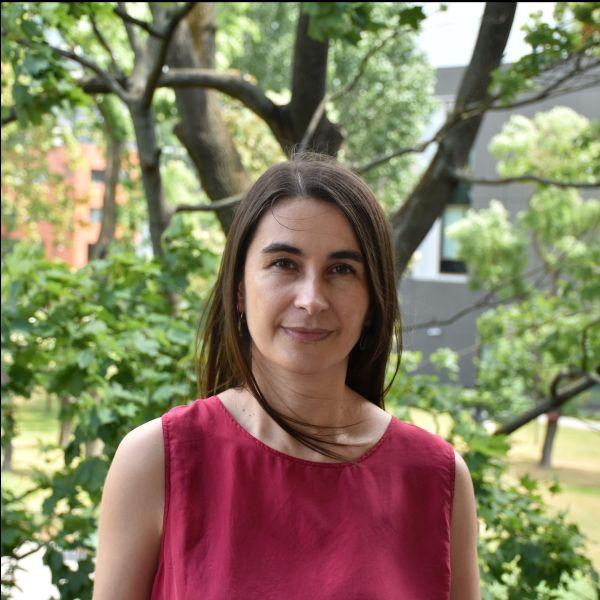 Márk László-Herbert was born in the Transylvanian town of Cluj. After earning a BA in Economics at the Budapest College of Management and Business Studies, he studied International Relations at Ankara Bilkent University (MA) and History at Central European University in Budapest (MA). Passionate about archives and the treasures found in them, he conducted research in American, British, French, German, Hungarian and Romanian archives, before becoming himself an Archivist at the Vera and Donald Blinken Open Society Archives at Central European University in Budapest (Blinken OSA). In 2016, he received a PhD in History from the University of Toronto. In 2010, he published a well-received collection of American, British and French archival documents on the 1947 abdication of King Michael of Romania. More recently, in 2020, he edited a volume of personal correspondence from a collection held by Blinken OSA. He is fluent in four languages.
Media
Image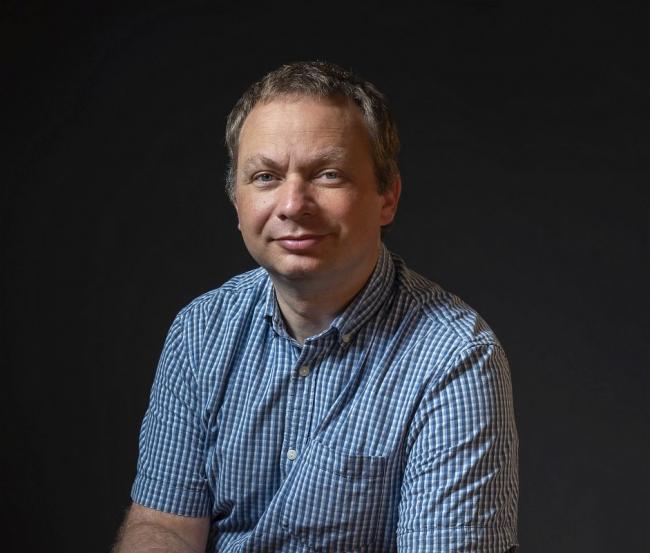 András Török is a Hungarian cultural manager, author and lecturer. A former dissident, teacher, editor, he served as Deputy Minister for Culture and as President of the National Cultural Fund from 1994 to 1998. He also worked as the founding director of the Hungarian House of Photography from 1998 to 2003. In 2004 he was the head curator of Hongarije aan Zee, a 37-city cultural megaproject in the Netherlands. Between 2004 and 2012 he was on the Board of the European Cultural Foundation, based in Amsterdam. Since 2014 he has been the manager of Fortepan, the online community photo archive. He is the author of nine non-fiction books, most of them on various aspects of the past and present of his native city, Budapest. Three of these books have been translated into English.
Media
Image
About the archives
Artpool Art Research Center focuses on conceptual art, Fluxus and experimental trends. From an underground NGO it recently became part of a public museum. It is an active archive, and can be interpreted as an organic and open artwork or as an activist artistic practice. Fortepan was established in 2010 and was initially dedicated to photographs found at random in the streets of Budapest. Since then it has grown into a highly popular copyright-free and community-based photo archive with over 100,000 photographs available online, capturing everyday twentieth-century life in Hungary. The Vera and Donald Blinken Open Society Archives (OSA) at Central European University (CEU) is a complex archival institution. It is both a repository of important collections primarily related to the history of the Cold War and grave international human rights violations, and a laboratory of archival experiments.
Are you interested in a cultural collaboration with Hungary? Contact our country advisor Hungary Tijana Stepanovic.