Image
Image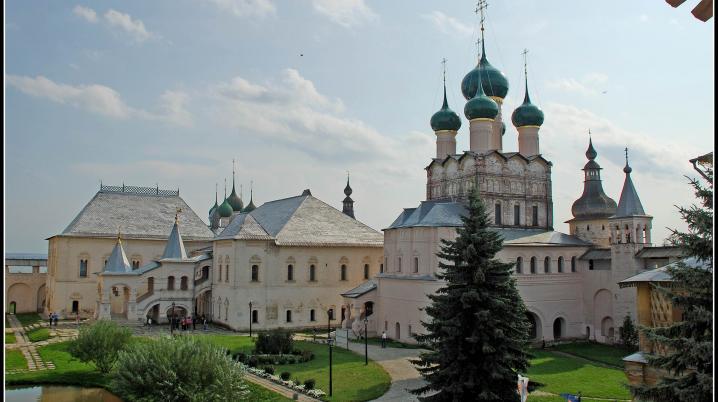 Delegation from Rostov-Veliky will visit historical fortifications in The Netherlands
In the format of a visitor's program, Russian heritage professionals will visit fortifications and meet with urban planners and architects in the Netherlands
By Lenka Boswijk
The aim of the visit is to exchange knowledge on preserving the shared cultural heritage, fortifications, and effective use of historical sites for social and economic development of a city. The visit will take place in the third week of May and will be organised by DutchCulture and The Cultural Heritage Agency of the Netherlands.
Shared Cultural Heritage
The city of Rostov-Veliky (Russian Federation) has a special relationship with The Netherlands. In 1634, Jan Cornelius Rodenburgh built a fortress in Rostov-Veliky according to the old Dutch fortification system. The bastioned fortifications still encircle the famous walled Kremlin complex in the city centre, which comprises various churches and palaces.

After receiving a request of two Russian heritage organizations in 2013, the Embassy of the Netherlands in Moscow and the Cultural Heritage Agency of the Netherlands have organised several heritage missions to Rostov-Veliky. In 2014 a delegation of Russian partners on the project of preserving the shared cultural heritage in Rostov-Veliky visited The Netherlands to get a better understanding of how the Dutch deal with historical fortifications.
Memorandom of Understanding on Mutual Heritage
The project is part of the Dutch policy on Shared Cultural Heritage and is undertaken in the framework of the Memorandum of Understanding on Mutual Heritage, as signed by the Russian and Dutch government on June 19, 2009. The project aims at identification, understanding and integrated preservation of mutual Russian-Dutch heritage present in the historic core of Rostov-Veliky, by means of knowledge exchange, training, inspection and advice.
Recently a few key persons in the Rostov project have changed positions. During the visit to The Netherlands, the new governor of the city Rostov-Veliky Andrei Los, and the Head of Architecture of Urban Planning Olga Kazakova, will get acquainted with a couple of Dutch fortifications in Naarden, Bergen op Zoom and Willemstad. Andrei Baterin (Foundation of Investment Project in Saint Petersburg), will also join the visit because of his expertise on design, construction and heritage preservation.