COVID-19 Information for cooperation with South Korea
COVID-19 Information for cooperation with South Korea
On this page you will find information about consequences of the coronavirus for international cooperation with South Korea.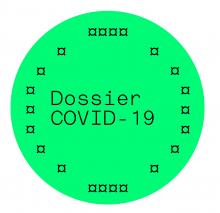 Last update: 26 March 2021
General situation
Cultural & creative sector  
Cultural & creative initiatives between the Netherlands and South Korea
Hybrid seminars (on+off-line) organised by the Seoul Metropolitan Government, as a part of review exhibition of 2019 Seoul Biennale of Architecture and Urbanism. Thanks to our close cooperation in the last two biennales, the Netherlands was invited for the following two sessions.
Club Guy & Roni performance streaming at Seoul Internation Dance Festival Online,17-19 November
Others activities focusing on strategic partnerships for long-term cooperation, e.g. the NL Embassy in Seoul signed MOU's respectively with Suwon Museum of Art for cultural cooperation, and with Seoul Metropolitan Government for NL-Seoul cultural exchange and especially in the fields of architecture and urbanism.
Sharing Dutch experience of the cultural sector against the challenges brought by COVID-19 at 2021 Arts Council Korea (ARKO) International Online Symposium
Dutch diplomatic missions in South Korea
Travel advice
If you have specific questions related to your project in this country, please contact our advisor South Korea i.yang@dutchculture.nl. For general questions you can get in touch with our Mobility Info Point: infopoint@dutchculture.nl.
See here for more information on South Korea in the International Cultural Policy and the database with Dutch cultural activities internationally.
We make every effort to display and update the information on this page as correctly as possible. This information is not legally binding.