Covid-19: receiving Tozo as a self-employed artist
Image
Image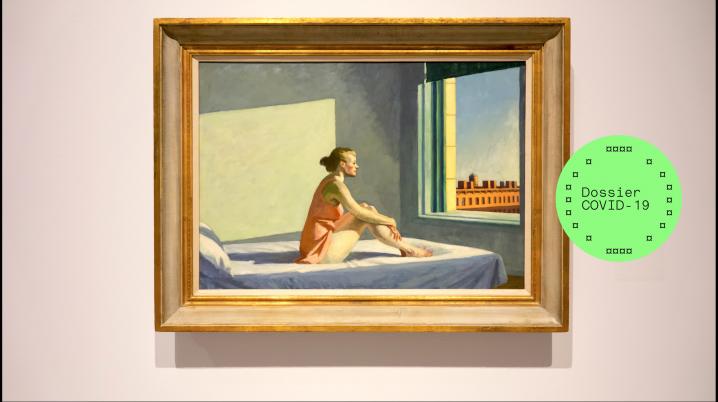 Covid-19: receiving Tozo as a self-employed artist
On this page we share information on the financial support measures available for self-employed artist during Covid-19.
Temporary bridging measure for self-employed professionals (Tozo)

Self-employed professionals in the cultural sector can apply for income support available to all self-employed persons in the Netherlands. This needs based social benefit is called the Tozo and has been in place since 30 March 2020. The current tranche (Tozo 4) started on 1 April 2021 and ends on 30 June 2021. This means that you can apply for Tozo 4 at your municipality up and until 30 June 2021. Tozo 4 is granted retroactively up to one month prior to the month you applied.
What kind of support does the Tozo 4 entail for self-employed individuals?
Income support. How much can I get? If you are a single household your income is topped up by your municipality to the social minimum for singles of net €1075,44 per month (indexed on 1 January 2021). If you are married, in a registered partnership or otherwise fiscal partners (for example because you own a house together or have a child together) your income is topped up by your municipality to the social minimum for partners of net €1536,34 (indexed on 1 January 2021). Unfortunately your partner's income is taken into account, which means that that your income is only topped up if your combined income is under €1536,34.
The Tozo is a needs based social benefit. If you were able to make some revenue with your business, the amount of Tozo you are eligible to receive is lowered with that same amount.
A loan for business capital up to a maximum amount of €10,157. You do have to repay this loan, but it is possible to request a delay of your payment obligation.
Who qualifies for Tozo? Please check all requirements here. Most importanty:
you have an active business registered at the Chamber of Commerce (Kamer van Koophandel) before 17 March 2020 and meet the hours criterion a minimum of 1,225 hours per year are put into your company;
your nationality is Dutch or you have a residence permit that allows you to work in self-employment.
When it comes to fulfilling a minimum amount of working hours, it is important to remember that any kind of work relating to your (artistic) practice can be counted as working hours. This includes administrative tasks, researching and reflecting. If you are not doing this already, keeping up with a type of working hour registration can become more important if you have to prove your productivity as a self-employed individual to the IND.
Entrepreneurs without personnel may also be eligible for a one-time €4000,- compensation if their business is deemed to be directly hit by government measurements taken against the coronavirus. For more information, read further under "Information for organisations in arts and culture with employees".
Does receiving coronavirus support affect my right of residence?

The answer to this question depends on the type of residence permit you have and the type of social assistance you are applying for.
You can apply for all types of social assistance if you are an EU/EEA/Swiss citizen (or British citizen living in the Netherlands prior to Brexit on 1 January 2021) or a non-EU family member of an EU/EEA/Swiss or British citizen and in the possesion of a permanent residence document ('Duurzaam verblijf voor Burgers van de Unie' or 'Permanent residence document Withdrawal Agreement'); or if you are a non-EU citizen with a permanent residence permit ('EU langdurig ingezetene');

If you don't have a permanent residence permit yet and lost your job in salaried employment, you can always apply for WW-benefits from the UWV. This is not a needs based social benefit, but a kind of insurance you paid monthly premiums for that were deducted from your gross salary;
If you have a residence permit for the purpose of work in self-employment for example as an artist or based on the Dutch-American Friendship Treaty or the Japanese-Dutch Trade Agreement, you are allowed to receive Tozo and Tonk. It does not affect your current residence permit. Unfortunately it is not clear yet if the IND considers Tozo as income and is counted towards meeting the income requirement when applying for the renewal of your residence permit.


On Friday the 17th of April 2020, the State Secretary of Justice and Security communicated to Parliament that claiming a Tozo benefit will not have any negative consequences for holders of residence permits who are required to have a certain income-earning capacity, stating that: "I will make an exception for non-EU citizens with a residence permit for definite time [i.e. a non-permanent residence permit] with the purpose 'work in self-employment' who claim a benefit based on the Temporary Bridging Scheme for Self-Employed Entrepreneurs (TOZO). Considering the special circumstances and the temporary nature of the scheme, claiming a benefit based on this scheme will not have any consequences for the right of residence of the non-EU citizen in question". Jeremy Bierbach at Franssen Advocaten has dedicated an extensive blog (in English) to the matter with thorough explanation.
Feel free to reach out

If you have any further questions, please do not hesitate to contact DutchCulture's Mobility Info Point via infopoint@dutchculture.nl or call us on +31(0)20 616 4225
For more information, including specific information on other how other countries are dealing with the corona crisis, please refer to our page Information about working abroad during Covid-19
We make every effort to display and update all information on this page as accurately as possible. No rights can be derived from the information on this page.