New film 'De Oost' about the Indonesian War of Independence
New film 'De Oost' about the Indonesian War of Independence
On 13 May, the long-awaited Dutch film 'De Oost' premiered on Amazon Prime Video, featuring online educational programme De Wereld van de Oost.
MEDIA
Although the film theatres were not yet opened yet, the new feature film De Oost was widely welcomed by critics, historians and other audiences. The subject of Indonesian independence is still a sensitive topic in the Netherlands, resulting in a broad range of reactions and reviews. Our country advisor for Indonesia Remco Vermeulen is keeping track of several of these reviews via Twitter.
War of Independence 
The film tells the story of a young soldier named Johan who during the Indonesian War of Independence (1946-1949) becomes enthralled with army captain Raymond Westerling. Westerling's charm convinces him to join his military operations in South Sulawesi in an attempt to suppress uprisings against the Dutch. As part of the increasingly ruthless actions of Westerling's elite squad, Johan gradually finds himself torn between duty and conscience, questioning the legitimacy of the war more and more. The plot is fictional yet based on true events and characters.
Dutch-Indonesian cast and crew
De Oost's director Jim Taihuttu, whose family roots are in the Moluccas, always wanted to make a movie about the Indonesian War for Independence. He had never properly learned about this part of Dutch history at school, and there were very few films made about this topic. When he got the chance to produce De Oost, he and Mustafa Duygulu, with whom he wrote the screenplay, did extensive historical research. The Dutch award-winning actors Martijn Lakemeier and Marwan Kenzari were part of the Dutch cast of the film. Many of the film's scenes were actually shot in Indonesia, and a large number of Indonesian cast and crew joined the production.
De Wereld van De Oost 
The film release was accompanied by the launch an online educational programme, called De Wereld van De Oost, intended for Dutch high schools and accessible online for free. DutchCulture contributed to the development of this programme through our Matching Fund. It examines the context of the Indonesian War of Independence covered in the feature film , bringing it to life with historical and personal stories. Besides the online platform, De Wereld van De Oost organises meet-ups and offers different working formats for classes on several educational levels. The programme contributes to a new level of attention for the Indonesian War of Independence and Dutch colonial history in general.
Media
Image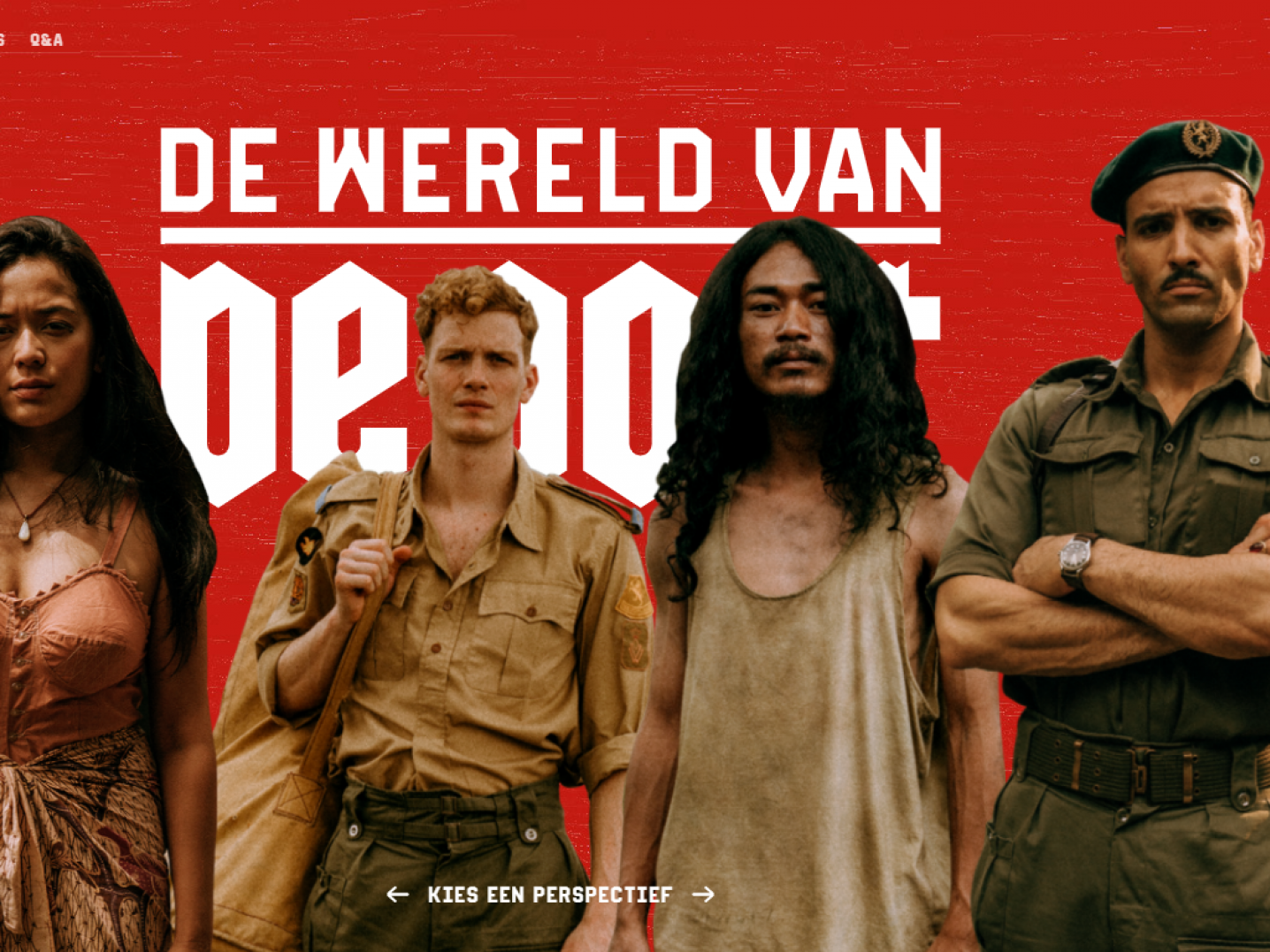 Reopening of cinemas
De Oost can be viewed on Amazon Prime Video. On Sunday 6 June the film will have its theatrical premiere at EYE Film Institute Netherlands, and from then it can be viewed in cinemas across the Netherlands. Also on 6 June, the teaching materials of De Wereld van De Oost will become available.