Creating unexpected new opportunities for the arts: Recap Infected Cities #9: Tokyo
Creating unexpected new opportunities for the arts: Recap Infected Cities #9: Tokyo
DutchCulture and Pakhuis de Zwijger organise cross-cultural and cross-national conversations about art in corona times. Recap of the 9th edition, Tokyo.
On July 2nd, artists, journalists and professionals from different backgrounds connected through Zoom for a conversation from Pakhuis de Zwijger led by moderator Zoë Papaikonomou, joined by artist and musician Tomoko Mukaiyama. From Tokyo, the participants reflected on their city with stories of their challenges, ideas and how Japan is dealing with the COVID-19 crisis. (Video below)
Since January, when the coronavirus first appeared in its neighbouring country China, Japan's handling of the pandemic has been a rocky journey. The country declared a state of emergency in March, but began slowly lifting restrictions again in May. With a population of 37.4 million, the Greater Tokyo Area is one of the most populous capitals in the world. The latest official figures list almost 19,000 infections with Covid-19 in Japan, of which Tokyo has 6,225 confirmed cases and 325 deaths. As a cultural centre for creators in Japan and beyond, Tokyo is known the world over for new trends in art, fashion, technology and animation. The 2020 Olympics were seen as an opportunity to promote Japanese art and culture throughout the world.
But now, its unavoidable postponement has had a major impact, both economically and culturally. Numerous international cultural collaborations that were set to take place throughout the year have been postponed or cancelled. The impact has been felt by museums, theatres, concert halls and cultural centres, who were forced to close their doors for months due to the pandemic. With the challenges facing Tokyo, the discussion focused on the role of art and culture during and after COVID-19. Is there solidarity in the cultural sector? What have the past few months meant for local artists? And what does the future hold?
Media
Image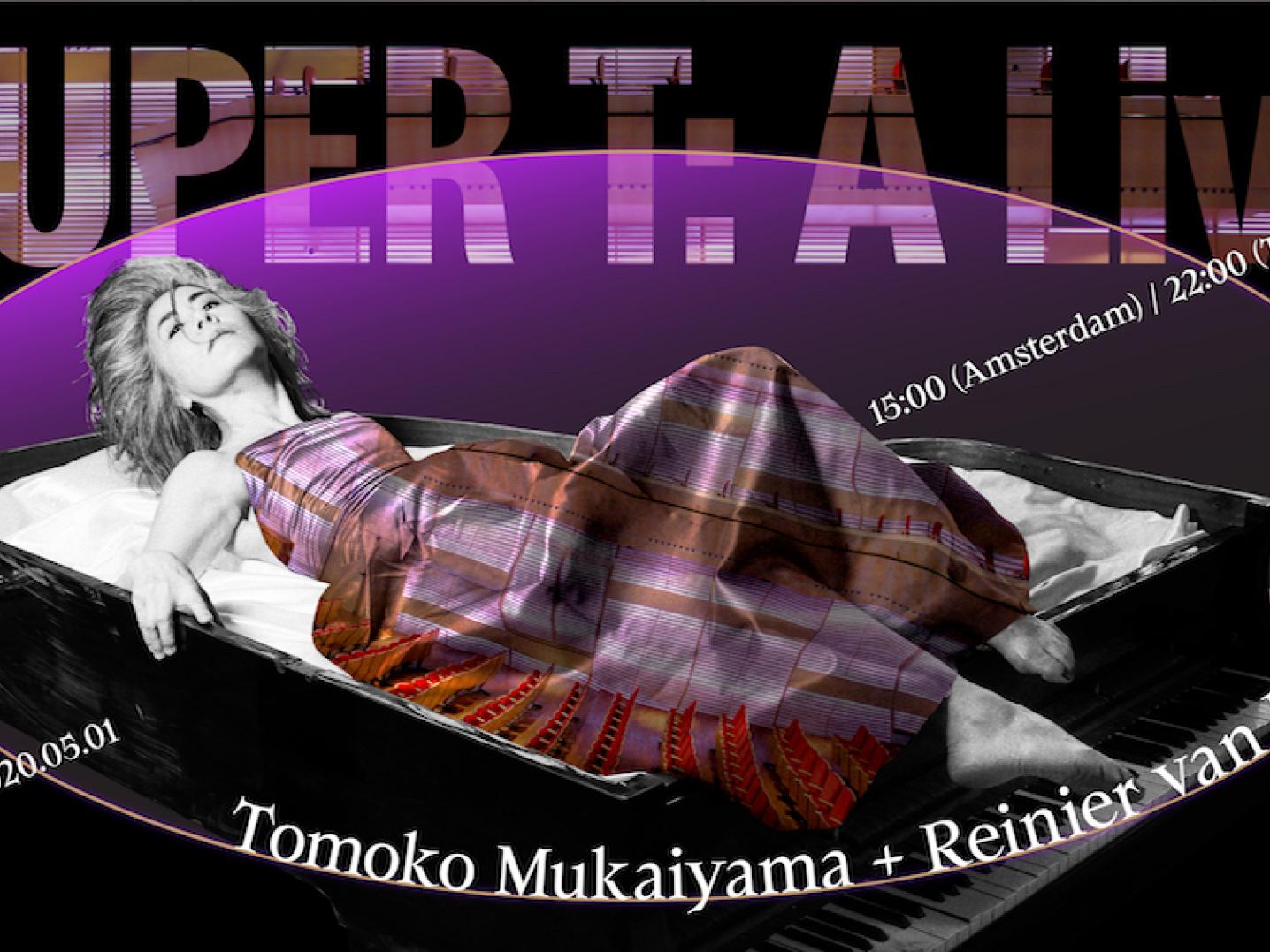 The changed plans
Tomoko Mukaiyama, pianist, visual artist and director: "I'm a part of the performance art world, which is probably the hardest hit right now. Last week I was in Tokyo for what was supposed to be a small festival that was originally part of a cultural programme for the Olympic Games. We were meant to go with a large group of Dutch artists, but we've had to postpone everything. The situation is constantly changing, so you have to keep changing your plans. One of the main problems, especially for those of us in the performing arts, is that six months from now venues are already full, and people you work with have other plans. So, putting anything together is extremely difficult. It's a mess."
Yoshie Ota, chief curator of Spiral (also known as the Wacoal Art Center): "The corona virus hit us hard. This year is our 35th anniversary, and we had a lot of big events and collaborations with international artists planned. But everything is cancelled, because nobody can come. At the moment we're working on developing online programmes and trying to reach international artists and organisations, because we need ideas from people all around the world."
Olivier Fabre, who works as a journalist and an associate of the Pride House Tokyo, described how the LGBTQ community has been affected: "The Olympics were supposed to be a moment of recognition for the LGBTQ community, helping to raise awareness. The closing of gay bars has made things even worse, because many of these places serve a social function: people go there to be themselves. Surveys show that only about ten percent of young LGBTQ Japanese are out. And now, there's nowhere for them to go. A lot of our events are taking place online now. One of the benefits is that we can connect with people from all over the world. Hopefully this growing online community will make it easier for the Japanese LGBTQ community to talk about their situation and gain access to much needed knowledge."
Media
Image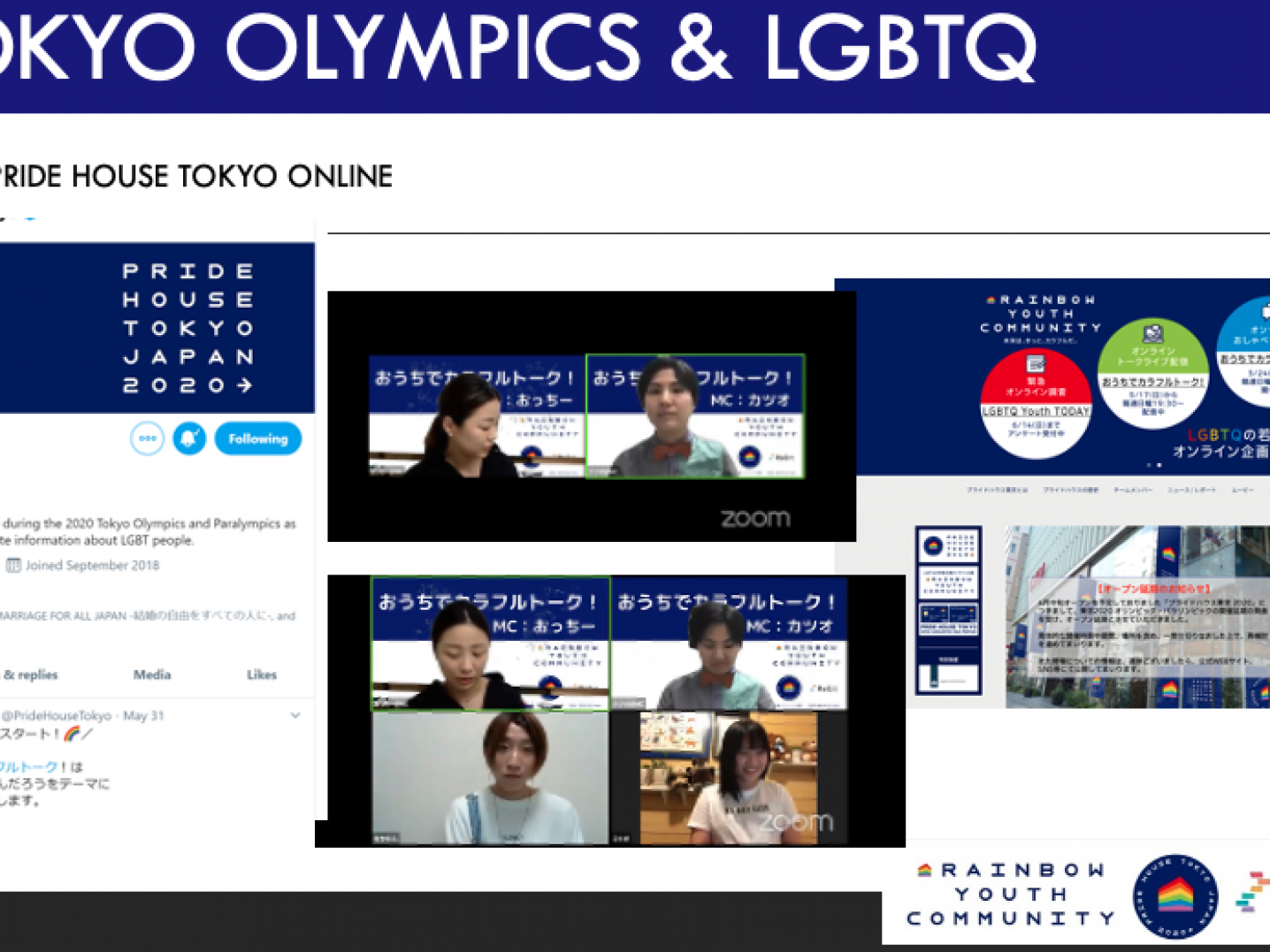 Never give up
Koen Klinkers, an architect and urban planner, described the situation in Tokyo as surreal: "I live in a neighbourhood called Nishi-azabu, famous for its bars and restaurants. And although they were allowed to be open, people began staying away voluntarily. Everyone wears masks in public. The Japanese have one advantage: they're used to it. If they have a cold, they don't want to infect anyone else. And March and April is also hay fever season, so a lot of people were already wearing masks."
According to Kjeld Duits, a journalist and photographer who has worked as a correspondent in Japan since 1982, its residents are uniquely equipped to coping with crises. "Things in Tokyo are much better than in many other global cities," he said. "But cultural life is hurting badly and business confidence has collapsed completely. Now comes the enormous challenge of rebuilding an economy during a pandemic." Duits explained that natural disasters such as floods, mudslides, earthquakes, volcanic eruptions and tsunamis are very much an integral part of Japanese life. And that this greatly affects how the current crisis is being dealt with: "Most Japanese have learned to accept and adapt to whatever they cannot control. Very different from in the west, where whenever something bad happens, people ask: 'Why me?' I don't think I've ever heard this from a single Japanese person. Instead, they say: 'Shikata ga nai' (仕方がない) – it can't be helped – and immediately start clearing the rubble. Because of this attitude, disasters may actually have become Japan's source of strength. In 2018 I spoke with an architect whose village was wiped out by a mudslide. He considered Japanese technology to be the direct result of disaster. He said it teaches you to never give up."
Meiro Koizumi, an artist and alumnus of the Rijksakademie van Beeldende Kunsten, felt less optimistic: "The tsunami and Fukushima were national tragedies, but the situation with the coronavirus is very strange. It feels almost like an absurd comedy. Supposedly the government is trying to save people's lives… but my friends and I are quite sceptical. The current government has been involved in too many scandals involving hiding and controlling data. It's almost impossible to trust the information they provide. Still, I'm using this absurd comedy as an inspiration to make new work." As a member and co-founder of the Artists' Guild, Koizumi is currently lobbying for more government support for artists during the Covid pandemic with an initiative called #artforall_jp. "Only 0.1 percent of government spending is invested in culture. And this includes cultural heritage, such as the preservation of temples, which means that the remaining budget for living artists is very small. Even before COVID-19, art didn't have much space in our society. And now, with people dying and suffering economically, the public debate will focus on whether we really need art. Do we want to invest public money in artists? We have to somehow prove that art is still important."
Media
Image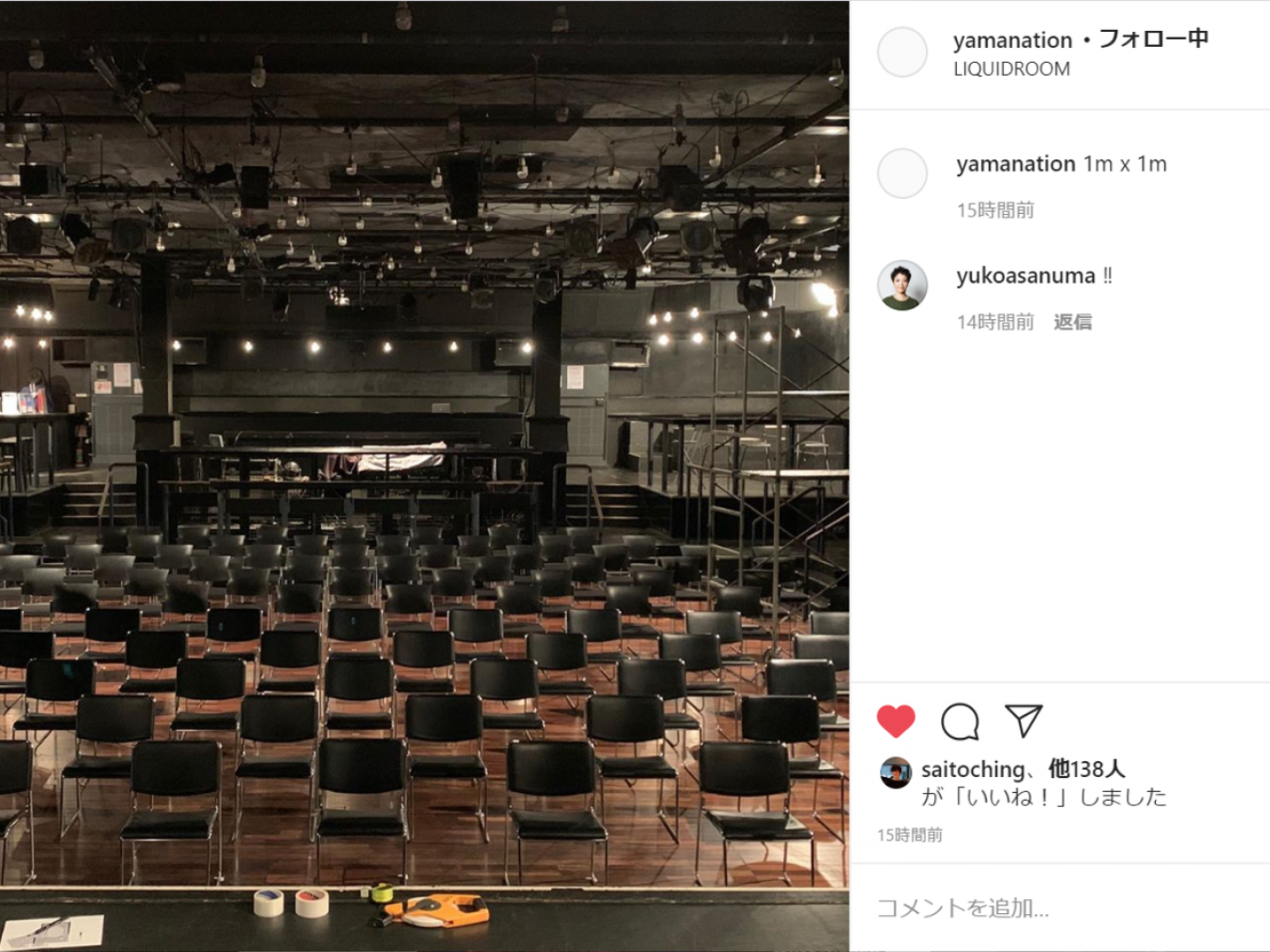 Connect, to go beyond
Tak Umezawa, director of the Japan Nighttime Economy Association (JNEA), described how financial aid for the cultural sector has been slow to materialise: "We have been talking with both national and local government, and after many weeks of negotiation only recently programmes were introduced to support the cultural scene, including museums, theatres and artists. The budget was around $500 million, so it was quite substantial. Local government has also introduced a specific programme to support independent artists, who will be paid a small amount to perform online and receive support towards their cost of living."
As for what the future holds, there was an overall feeling that international cultural collaboration has become easier through online communication. Tomoko Mukaiyama: "Crossing time zones, we can connect. Like this talk today: it's a new way to synch together. We need to find common ground and reach out to each other, as musicians, dancers and other artists. This is one of the positive outcomes. We should ask ourselves how we can use this strange occasion to build a better future."
Kjeld Duits concluded with a word of caution and a message of hope: "In a way, we're almost lucky to have experienced this pandemic. It exposes the weak and blind spots in our societies and suggests new ways of working. We must see this as both a warning and a learning opportunity and start thinking beyond COVID-19. We need to start preparing for far more dangerous diseases. We must find ways to work together better, beyond our national, political and social divisions. And we must go far beyond what we have done so far to fight global climate change. Beyond! Beyond is the key word."