Slavery exhibition at Rijksmuseum finally opens its doors
Slavery exhibition at Rijksmuseum finally opens its doors
The first major exhibition on the Dutch slavery history takes place at Rijksmuseum Amsterdam.
On 18 May, the exhibition dedicated to the subject of slavery at Rijksmuseum, the national museum of arts and history of the Netherlands, was opened by King Willem-Alexander. It is the first time stories of slave trade across the Atlantic and the Indian Oceans are told together in one exhibition in the Netherlands. Slavery is inextricably bound up with Dutch history. During the 250-year colonial period, people were made into property and objects to be recorded in accounts.
Media
Image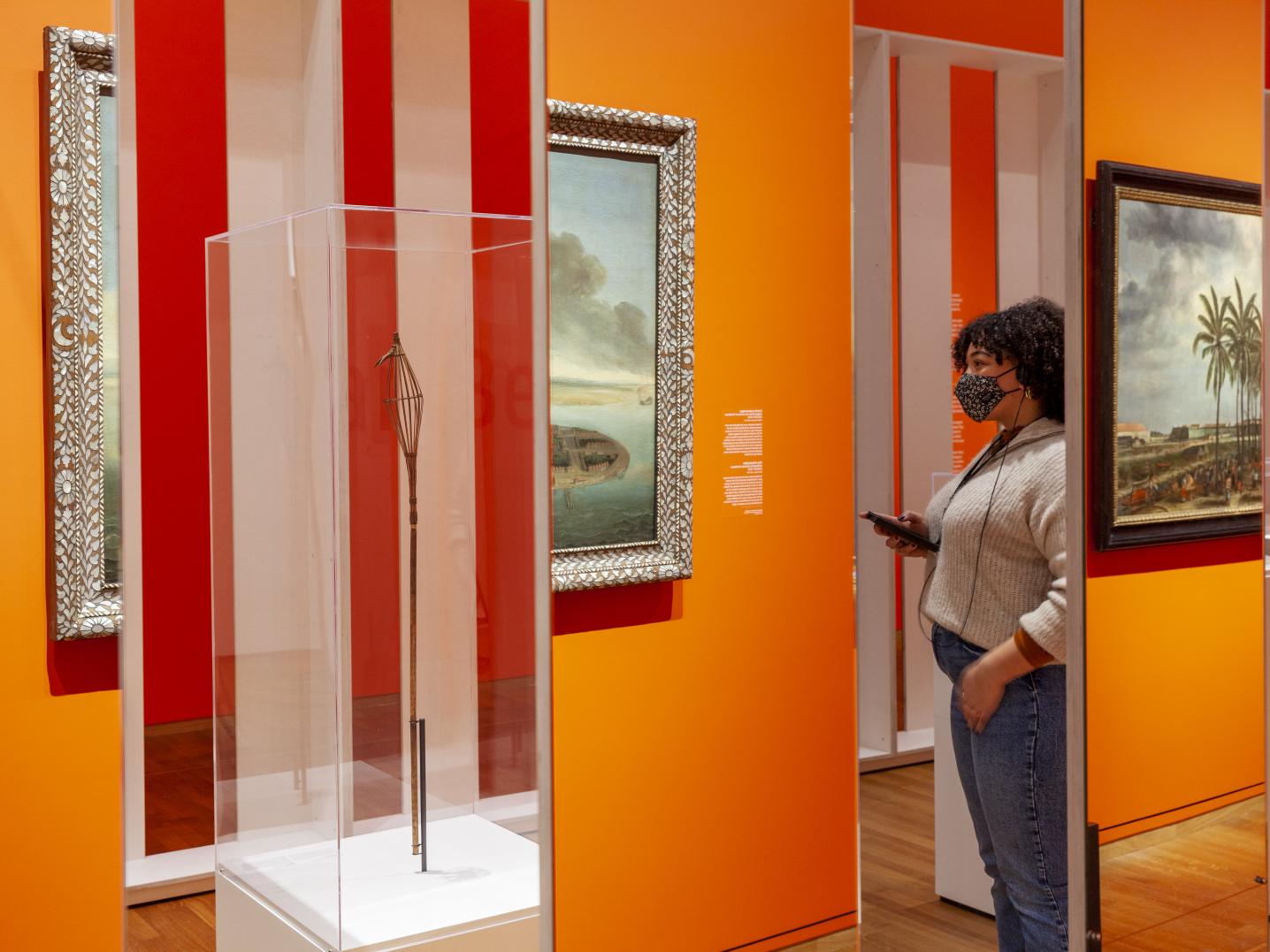 International effort
A great number of cultural organisations and archival institutions in and outside the Netherlands cooperated to facilitate objects, funding or knowledge for curating the exhibition and the related programmes. DutchCulture contributed to the online presentation of the exhibition, featuring short video's about the ten protagonists of the exhibition. The exhibition includes objects, paintings and unique archival documents from national and international museums, archives and private collections like the Nationaal Museum voor Wereldculturen, British Museum, St Eustatius Historical Foundation, the National Archives of South Africa, Indonesia and the Netherlands and private collections in Sint Eustatius, Suriname, the Netherlands.
Ten stories
Moreover, the exhibition highlights the lives of ten people who lived at the time. They each tell their own story: about living in slavery or taking advantage of it, about resistance and – ultimately – freedom. They include enslaved people and slaveholders, as well as individuals who broke the shackles of slavery, an African servant in the Netherlands, and an Amsterdam sugar industrialist. An audio tour leads visitors through these widely differing lives. Among the narrators are Joy Delima, Remy Bonjasky and Anastacia Larmonie, who each have a connection with one of the ten people through their own background.
Media
Image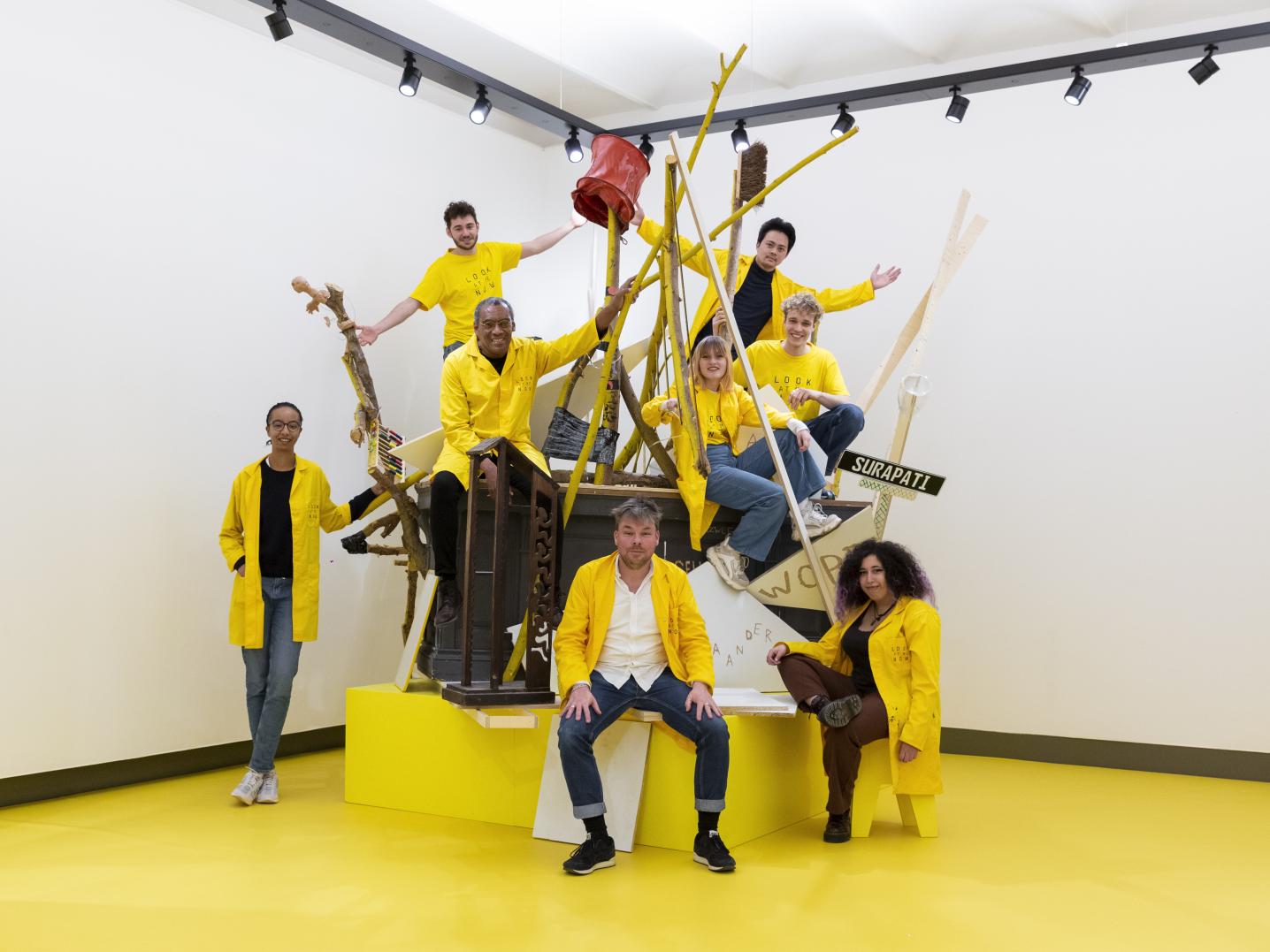 Look at Me Now
At the end of the exhibition, the artists David Bade (Curacao, 1970) and Tirzo Martha (Curacao, 1965), both from Curacao's Instituto Buena Bista, invite visitors to give expression to their own stories through the ten new artworks making up the Look at Me Now project.
Educational programme
The Rijksmuseum is also presenting the ten stories in an online exhibition that features video and audio clips, animations, an overview of the exhibition galleries, and objects that can be viewed in exceptional detail. The museum will probably open on 9 June, after being closed for months. Until then, the physical exhibition is opened only for groups of secondary school students and children from the seventh and eighth grade of primary schools. Their visit to the exhibit is part of either the educational programme 'Museums Bekennen Kleur' or the special editioned Slavernij Magazine by Rijksmuseum.
Documentary
Film maker Ida Does made a documentary about the curating process of the exhibition, featuring the Head of History at Rijksmuseum Valika Smeulders. The film is available to watch online, forms a great adition to a museum visit. The exhibition will be on show till 29 August 2021.