China
About
Read our COVID-19 Information for cooperation with China
After decades of extremely rapid development, China now ranks as the world's second-largest economy and a significant player in global geopolitics. With a huge potential market and enthusiastic (younger generation) audience, this robust Asian country has a great need for cultural and artistic content in a variety of disciplines – from contemporary art, children's theatre, to graphic design, art management and classical music. It largely attracts cultural makers and institutions from the Netherlands to work with China, let alone the country's fascinating future-oriented energy as well as its enriched traditions.
Reciprocal partnership
Conversely, Dutch creativity and innovation are nowadays recognised all across China, in addition to Rembrandt, Van Gogh and the windmills and tulips. Before the COVID-19 pandemic, the Netherlands had become a popular destination for Chinese tourists and young creatives to pursue their interests and study.  
China is one of the focal countries defined in the international cultural policy of the Netherlands. The two countries have built a reciprocal partnership in cultural cooperation, both on public/governmental level and in private sectors. In the past years, a good many collaborative projects have been developed, for instance, annual museum management training programmes (2015-2018), annual Dutch contributions to the Beijing Design Week, and the 'Dutch Days' across China.  
Collaboration and Difference
Despite the great demand and opportunities in China for the Dutch cultural sector, cultural differences can cause major obstacles in gaining access to and building up a network in China. The role of the government and funding resources for cultural activities in China are often different from what we are used to in the Netherlands. The growing influence of China on the rest of the world also requires particular attention and resilience in international collaboration with the country.
2022 Beijing Winter Olympic Games, International Children's Book Fair & International Photo Festival
In 2019, the Dutch government published the policy document The Netherlands and China: a new balance. It provides guidance for the new framework (2021-2024) of Dutch international cultural policy towards China. In the coming years, the Dutch diplomatic network in China (Beijing, Shanghai, Guangzhou, Chongqing and Hong Kong) and all other stakeholders, including DutchCulture, will continue to support and facilitate the Dutch cultural sector in their endeavours with Chinese partners. Open to collaboration, but also aware of the challenges. We expect opportunities for cultural cooperation at major events, such as the 2022 Beijing Winter Olympic & Paralympic Games; and a Dutch presence at sectoral manifestations to create sustainable networks, such as the Shanghai International Children's Book Fair, Business of Design Week, Hong Kong and Jimei x Arles International Photo Festival. Read more…
Information & advice  
Would you like to receive more information regarding opportunities for cultural exchange with China? Feel free to contact our China advisor Ian Yang with your questions. He can inform you about the latest developments in the country, relevant contacts and cultural venues.
Further reading
Advisor
|
Image
Image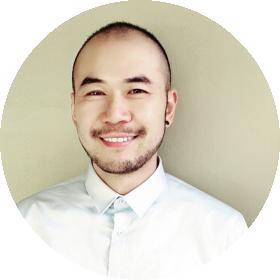 Ian Yang
Role
Advisor - China I Japan I South Korea
Email
i.yang

[at]

dutchculture.nl
|
Image
Image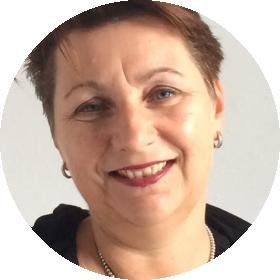 Annemarie Pijl
Role
Secretary Focal Countries Desk
Email
focalcountriesdesk

[at]

dutchculture.nl
|
Year:
China at a glance
366 registered activities in 2021
featuring 240 artists


Number of activities
12 months (2021)


Activities by
discipline in 2021


|
Frequently asked questions
FAQ (frequently asked questions)
1. Where can I find funding within the Netherlands?

2. Where can I find funding within China?

3. Are there other funding opportunities?

4. What visa do I need?

5. Are there specific things to keep in mind when it comes to safety in China?

6. How can I promote my work in China?

7. How can I find a residency, venue at which to perform, exhibition space?