COVID-19 Information for cooperation with Hungary
COVID-19 Information for cooperation with Hungary
On this page you will find information about consequences of the coronavirus for international cooperation with Hungary.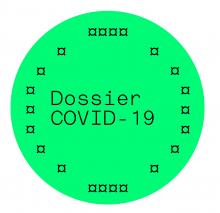 Last update: 13 January 2022
General situation
Current COVID-19 situation  | Official English website of the Republic of Hungary
Current COVID-19 situation  | Ministry of Foreign Affairs of the Netherlands (in Dutch)
For English information about the local situation in Hungary you can call +36 80 277 456, the Corona information line of the Hungarian government.
Cultural and creative sector
East art mags | A publishing platform with the aim of capacity building in art journalism in the East-Central European region.
Dutch diplomatic mission in Hungary
Travel advice
Up to date travel advice | Ministry of Foreign Affairs of the Netherlands
The Dutch ministry of Foreign Affairs has developed a mobile application for travel advice. By downloading this app (information in Dutch), you will receive updates if the travel recommendations for your selected country change.
If you have specific questions related to your project in this country, please contact our advisor for Hungary, Tijana Stepanovic. For general questions, you can get in touch with our Mobility Info Point.
Disclaimer: we make every effort to display and update the information on this page as correctly as possible. This information is not legally binding.