Hungary
Hungary and the Netherlands
Hungary is one of the new focal countries within the international cultural policy 2021-2024 of the Netherlands. Dutch-Hungarian relations go back a very long time. Already in the 17th century, Hungarian protestant students studied at the universities of Amsterdam, Leiden, Groningen, Utrecht and Franeker. In 1676 the Dutch admiral Michiel de Ruyter liberated 26 protestant Hungarian preachers from slavery and has been a celebrated hero in the country ever since.  
Between 1920-1930 more than 35,000 Hungarian children travelled to the Netherlands as part of a large-scale charitable programme to recover from extreme poverty and famine. Many of them stayed for a longer period or even for good in the Netherlands. After the 1956 revolution, thousands of Hungarian refugees settled in the Netherlands. Since the regime change of 1989, the Netherlands has been one of the most important trading partners for Hungary and now both countries are allies in the European Union and NATO.
A driving, democratic force in Central Europe
In the early 1990s, Hungary became a driving force in the Central European region. The reinstatement of a democratic political system and the reorganisation of a market economy went hand in hand with the revitalisation of a versatile cultural sector and the promotion of open-mindedness, tolerance and European cooperation. The cultural sector became increasingly active and recognised internationally. Budapest today is a vibrant arts centre with a dynamic cultural life, numerous museums, theatres, cultural organisations and events.  
Drastic changes and an alternative cultural scene  
The cultural sector has been subjected to drastic changes in recent years. In the 2010 general elections, Viktor Orban's Fidesz party won two-thirds of the seats in the Hungarian Parliament. This year marks a new era in the country's political, economic and artistic fields. Cultural life has been transformed: government-friendly partners now dominate state cultural organisations and conservative, nationalistic political discourse prevails. Despite this new wind, the alternative cultural scene is still vibrant, finding new ways to express itself. A striking alternative art and urban scene offer great opportunities for collaboration.  
Collaborations with Dutch artists and organisations are not unusual for leading cultural events and institutions of Hungary, such as the Budapest Design Week, Budapest Jazz Festival, International Book Festival, OFF-Biennale Budapest, Sziget Festival, VERZIO International Human Rights Documentary Film Festival, National Theatre, Liszt Ferenc Academy of Music, Budapest Music Centre, Palace of Arts, National Museum, and the Museum of Fine Arts. Read more...
Information & advice
Would you like to receive more information regarding opportunities for cultural exchange with Hungary? Feel free to contact our Hungary advisor Tijana Stepanovic with your questions. She can inform you about the latest developments in the country, relevant contacts, stages and other cultural venues.
Further reading
Advisor
|
Image
Image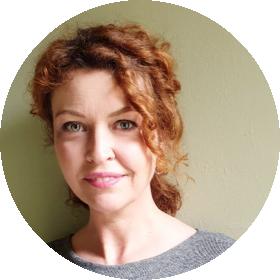 Tijana Stepanovic
Role
Advisor - Central and Eastern Europe
Email
t.stepanovic

[at]

dutchculture.nl
|
Year:
Hungary at a glance
83 registered activities in 2022
featuring 60 artists


Number of activities
12 months (2022)


Activities by
discipline in 2022


|
Frequently asked questions