Sold out! Afternoon talk on Dutch-American Heritage: understanding Dutch Colonial Perspectives
On the 10th of September, four American heritage experts will talk about their work and the ways they engage with perspectives on Dutch colonial history.
Tuesday 10 September 2019, 14:30
They are visiting the Netherlands through the DutchCulture visitors programme, which in this case is a collaboration with the Consulate General of the Netherlands in New York and the Cultural Heritage Agency of the Netherlands.
The theme of this year's visitors programme is Understanding Dutch Colonial Perspectives. The heritage-experts will focus on understanding the multiplicity of perspectives within Dutch colonial history, from women's history, slavery, domestic life, wealthy and poor living as well as methods of conveying the multiple perspectives on Dutch colonial history today. On the 10th of September, the American experts will share their work and ideas on this theme and engage in a conversation about this theme with a Dutch audience.
We kindly invite you to participate in this event, if you work in the field of cultural heritage, in a field relevant to the theme, or if you are interested in learning more about this topic.
Date: Tuesday 10th of September, 2019
Time: 14.30 - 16.30  (and a reception from 16.30 – 17.30 at DutchCulture)
Location: City Archives of Amsterdam, Vijzelstraat 32
Register: The event is sold out. If you are a professional in the cultural heritage field who would like to be on the waiting list; please send an email with your name (and function/field) to r.ebbers@dutchculture.nl
Speakers:
Kamau Ware
Kamau Ware is a historian and multidimensional visual storytelling artist. He is best known for his flagship storytelling project, Black Gotham Experience (BGX), which is an immersive multimedia project founded in 2010 that celebrates the impact of the African Diaspora on New York City through a series of historic walks, talks, photography-based graphic novels, and events. 
Kamau Ware. Photo: Ashley Ferrera
Josephine Bloodgood                
Josephine Bloodgood is an artist and curator living in New York's Hudson Valley. She is currently the director of Curatorial and Preservation Affairs at Historic Huguenot Street in New Paltz, New York State. Previously she served as executive director and curator of the Woodstock Artists Association and Museum (Woodstock, NY), she has curated over 30 exhibitions.
Josephine Bloodgood
Heidi Hill
Heidi Hill is historic site manager at Crailo State Historic Sites and Schuyler Mansion State Historic Sites in Albany, New York State. Previously she has led the team on the major exhibition Sweet and Alien Land, Colony of the Dutch in the HRV in 2009 for the Quadricentennial; and the team on the traveling exhibit A Dishonorable Trade: Human Trafficking in the Dutch Atlantic World. She also presented many talks on Dutch colonial culture.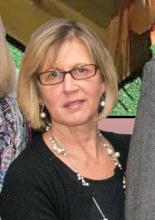 Heidi Hill
Gerald "Pete" Jemison
Gerald "Pete" Jemison is an enrolled member of the Heron Clan of the Seneca Nation of Indians. He holds a Bachelor of Science in Art Education from Buffalo State College and an Honorary Doctorate of Fine Art from Buffalo State also. He is an author who wrote and edited Treaty of Canandaigua, 200 years of Treaty relations between the Iroquois Confederacy & the United States. He has curated exhibitions of Haudenosaunee artists for the Fenimore Art Museum in Cooperstown, N.Y. Pete is a professional artist with a career spanning 50 years his art is in collection nationally including the Whitney Museum of American Art, New York City.
Pete Jemison