An Afropean Evening with Johny Pitts
An Afropean Evening with Johny Pitts
The Forum on European Culture invites the author once more, for a live book presentation of the Dutch translation of 'Afropean: Notes from Black Europe'.
Date(s)
Saturday 30 April 2022 20:00–22:00
What does it mean to be black in today's Europe? That's what British writer, photographer and tv-presenter Johny Pitts attempted to find out while travelling the continent back in 2015. He captured his findings in the impressive travelogue Afropean: Notes from Black Europe. Johnny Pitts was a guest at the Forum on European Culture in 2020. Together with De Balie, partner of the Forum, we are hosting an evening to present the Dutch translation of the book: Afropeaan, Notities uit Zwart Europa.

Together with Johny Pitts, we will immerse ourselves in 'Black Europe' with sounds, words, images and music through the lens of several Dutch artists.
Date: 30 April
Time: 20:00-22:00
Location: De Balie, Amsterdam

Copies of Afropeaan, Notities uit Zwart Europa are for sale at the event (€ 22,50).
Exhibition
In the meantime, at the Black Archives, in Vereniging Ons Suriname, a selection of Johny Pitts' photographic work will be on display, as a companion to the exhibition Facing Blackness.
Media
Image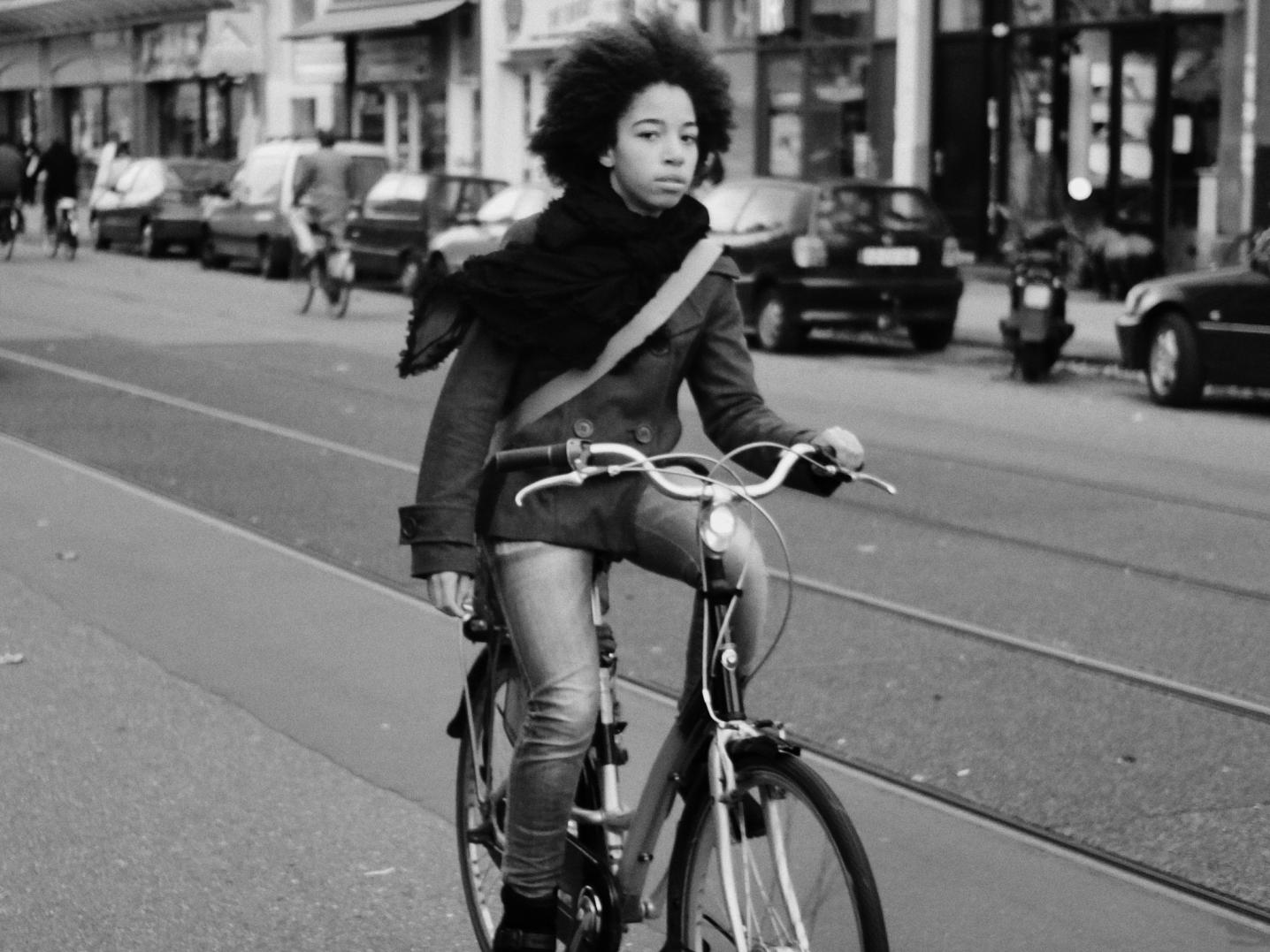 Programme
Next to Johny Pitts himself, we invited Dutch musician and slam poet Lisette Ma Neza, who took Afropean as a travel guide and followed Johny's footsteps resulting in the unique performance L'Europe noire: Some Girls want to go to Europe. During her journey, Ma Neza created new poems and songs and documented conversations, some of which she will perform tonight.
Photographer and art director Tarona explores the ways in which the diaspora is represented and cultivates an alternative. Together with Johny Pitts, she will dive into the world of visual language.
With:
Johny Pitts (United Kingdom, 1987) is an author, presenter, poet, photographer, and musician, performing music with the Bare Knuckle Soul Collective. He wrote the book Afropean: Notes from Black Europe, part of the larger Afropean project which attempts to explore the interaction between black and European cultures in diverse ways including photography, performance and film.
Tarona (Curaçao, 1985) is a lifelong learner – doubling as an artist and director – based in Rotterdam. Her work is a continuous exploration and examination of both the visual representation and misrepresentations of Black and Afro-diasporic peoples through film and photography. It is also an exploration of the self; what it means to be of mixed racial descent, spanning continents, and the implications for current and future generations' collective identity.
Lisette Ma Neza (The Netherlands, 1998) is known for her sharp pen, soft voice and poetic performances. In 2017, Ma Neza became the first Dutch speaker, the first woman and first person of colour to win the Belgian Championship in Poetry Slam. In her writing, music, and film making she searches for her own language, in order to translate feeling into words, images and melodies. In this way, she searches for untold stories.
Pape Amadou Seck (Senegal, 1964) is born into a family of griots (West-African troubadours). He plays various percussion instruments, including sowruba, sabar, bougarabou, tama, djembé, gourds, doundoun, kenkeni and tabala. In Senegal, he gained fame as a percussionist in the band Thione Seck et le Raam Daan. Due to his curiosity, he plays many different music styles, such as jazz and classical music.
Vamba Sherif (Liberia, 1973) is a writer and journalist and has lived in the Netherlands since 1993. He wrote several novels and the autobiographical Ongekende Liefde. He was co-composer of the collection of stories Zwart, Afro-Europese literature from Belgium and the Netherlands.