How fair is international artist mobility? The queer migrant perspective
Image
Image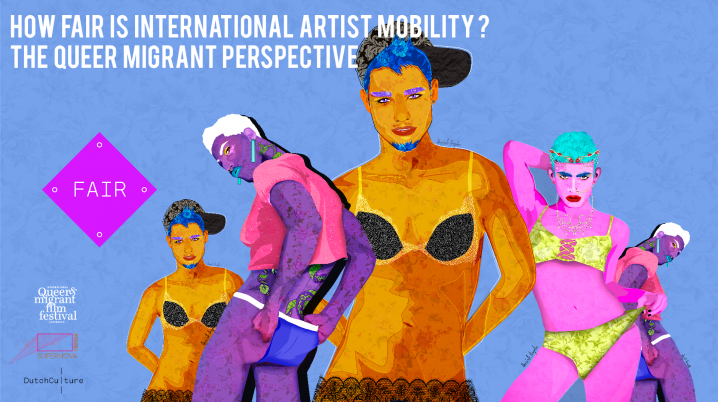 How fair is international artist mobility? The queer migrant perspective
On 2 December together with IQMF we organise an online artist talk about fair & mobility in the queer migrant community.
DutchCulture is kicking off a three-year programme on Fair International Cultural Collaboration. In collaboration with the International Queer & Migrant Festival in Amsterdam (IQMF), we organise this evening about Fair – Mobility.
Since 2019 DutchCulture is connected with IQMF, accompanying the festival with panel conversations and international visitor programmes. In light of the recent COVID-19 restrictions, this year's festival will be postponed to March 2022.
While it means that we have to wait a few more months, we do organise an online artist talk. Three artists from the IQMF community, Tyna Adebowale, Astrit Ismaili and Paula Chaves Bonilla, will reflect on what mobility means for them, the obstacles they encounter and the possibilities they see. Where can you travel as an artist, what is your motive for travelling, who is stopping you and what does mobility mean to you?
Where: online via Zoom
When: Thursday 2 December, 19:00
Programme:
19:00: Opening
19:05: Welcome by IQMF director Chris Belloni
19:10: Presentation by Laurens Meijer, DutchCulture | Mobility info Point
19:15: Panel conversation with Tyna Adebowal, Astrit Ismaili and Paula Chaves Bonilla
Speakers
Tyna Adebowale (she/her) lives and works in Amsterdam. She is a multimedia artist who records queer bodies, stories and histories. Her work emerges from collaborations with communities around her. In recent years, she completed her two-year residency at the Rijksakademie van Beeldende Kunsten in Amsterdam and exhibited both nationally and internationally. Also in her native country, Nigeria, where LGBTQ+ rights are not recognised and same-sex relationships are punished.
Astrit Ismaili (they/them) is a performance artist from Pristina, Kosovo, based in Amsterdam. Their work proposes bodies that consist of both imaginary and material realities, using alter egos, body extensions and wearable musical instruments to embody different possibilities for becoming. Witnessing the Kosovo war, being a child pop star and identifying as a queer person are experiences that influence their practice. They graduated from the MA Performance at DasArts in Amsterdam, received the Mondriaan Fund Project Investment Grant 2019 and the Young Visual Artists Awards 2011, and was a resident at ISCP in New York.
Paula Chaves Bonilla (she/they) is a Colombian artist and activist based in Amsterdam. She has a background in contemporary dance, choreography, theatre and circus and now works as a dance and theatre-maker across these disciplines. Her artistic research explores embodiments of denouncement, resistance and disobedience within contexts of censorship and surveillance. Since 2015, Paula has been creating a series of works on the proximity between contemporary art production & neoliberal capitalism, which resulted in Paraart (2015), Against the Wall (2017) and OMNI TOXICA (2019). Paula is co-founder of Papaya Kuir (an intersectional feminist collective for and by Trans & Queer Lesbian Latinx Asylum Seekers / Migrant Artists in the Netherlands).
Our moderator Bo Hanna (he/him) studied language and literature at the University of Amsterdam with a specialisation in French and Middle Eastern studies. Hanna wrote for VICE, de Volkskrant and NRC Handelsblad, among others. He currently works as a documentary maker at BNNVARA. Social themes are central to his work.
Media
Image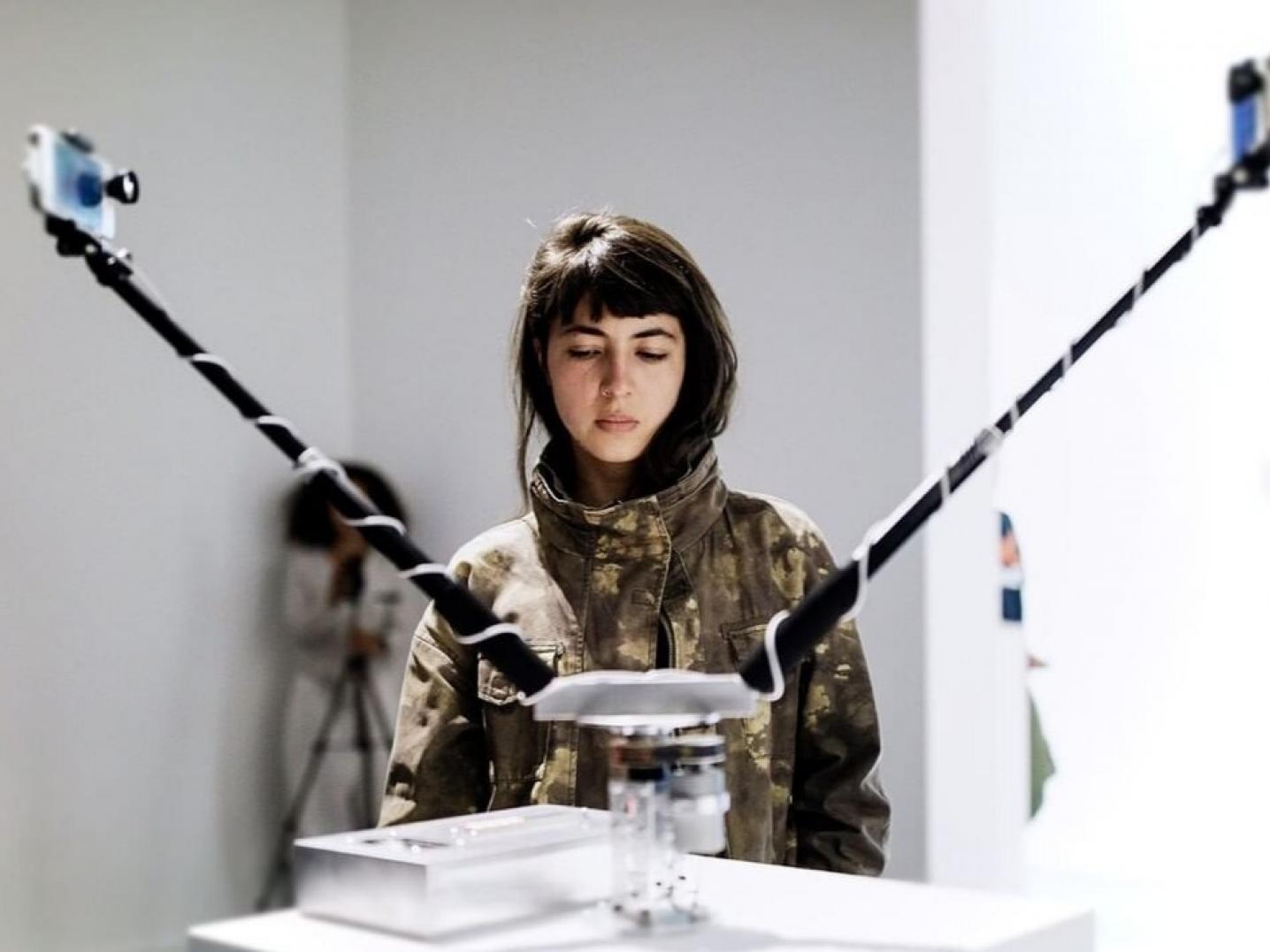 Media
Image