Artists in Conversation – Edition Germany
Artists in Conversation – Edition Germany
In a new edition of the series Artists in Conversation, artists from Germany and the Netherlands exchange insights on the cultural climate in both countries.
Date(s)
Friday 11 February 2022 15:00–16:00
Artists in Conversation is a series of broadcasts by DutchCulture in which we learn about cultural climates abroad. By offering artists the opportunity to engage in conversation with each other, we not only get to know the artists and their practices, but also the cultural sector of the environment they work in. Every edition of the series consists of a dialogue between an artist from the Netherlands and an artist from another country.
In this edition, German performance artist and author Anne Pretzsch will read an announcement that touches upon the cultural climate in Germany and her own experience as an artist. Afterwards, Louna Sbou (artistic director of Oyoun, Berlin) and Myriam Sahraoui (DutchCulture's Morocco advisor & co-founder of Zina platform, now Female Economy) will respond to Pretzsch' announcement and connect it to the cultural environments in which they operate.
Announcement
Anne Pretzsch has been working as a freelance performance artist, author and moderator since 2015. Her focus is on exploring new collaborative methods in transgenerational, interdisciplinary and international art projects. Anne works with self-written texts, choreography and academic artistic research. She was part of performance collective Glitch AG and she was the first Hamburg artist to perform at the Affenfaust Gallery. In 2019, she was a Claussen-Simon Foundation fellow. Her latest publications include: In Atem, 2020, and the children's book Schwecke und das Jolpi, 2021.
Media
Image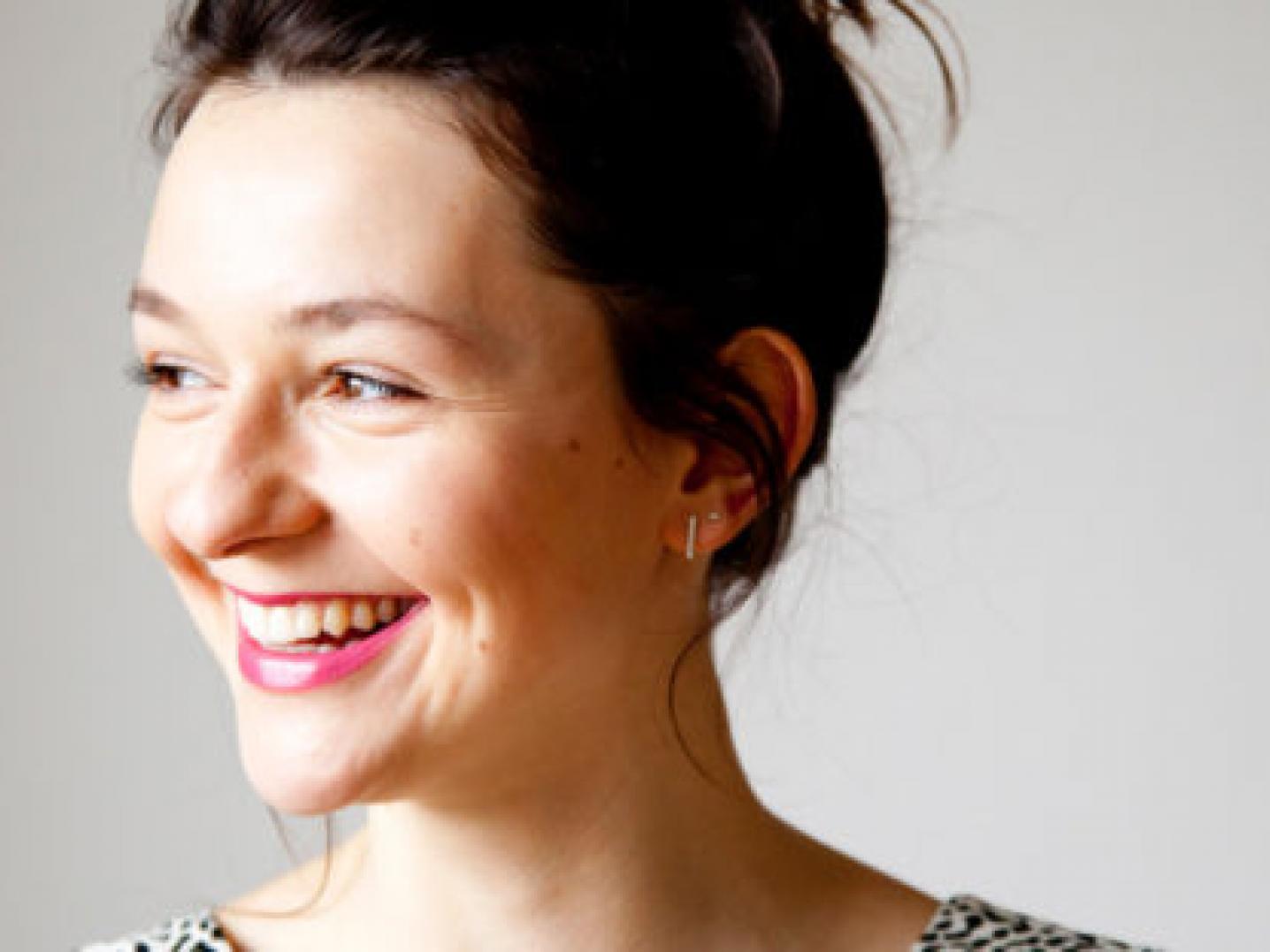 Artists in Conversation
Louna Sbou is among other things co-founder, managing director and artistic director of Oyoun, a non-profit cultural centre in Neukölln, Berlin. It defines itself as an inter- and anti-disciplinary platform for newly emerging approaches between the fields of fine arts, performance art, theatre, literature, dance, music, new media, socio-culture, education and much more. Oyoun carries out socio-cultural and artistic projects that highlight neurodiverse and class-critical perspectives throughout Berlin and internationally, with the aim of creating an intersectional platform for excellent diasporic, migrant and international art and culture, a place for an artistic dialogue about locally, nationally and internationally relevant topics.
The core of Lounas work is to support social initiatives and emerging artists, especially those with a displacement background as well as women and queer individuals of African and Arab descent. Her focus lies in the production and promotion of events with the aim of supporting cross-cultural dialogue around queer feminist and anti-racist discourses - locally and globally.
Louna was born as the daughter of two Moroccan immigrants in Germany. Her artistic career began in 2002 with the establishment of tunesisters Ent. and has since continued with work in 36 countries including the establishment of STATION Beirut, be'kech, EHEHEH, MENA Film Fest London and SAE Institute. Louna graduated from Law and Economics at University of Applied Sciences, Südwestfalen (Germany) and also holds an MBA from the University of Wales (UK).
Media
Image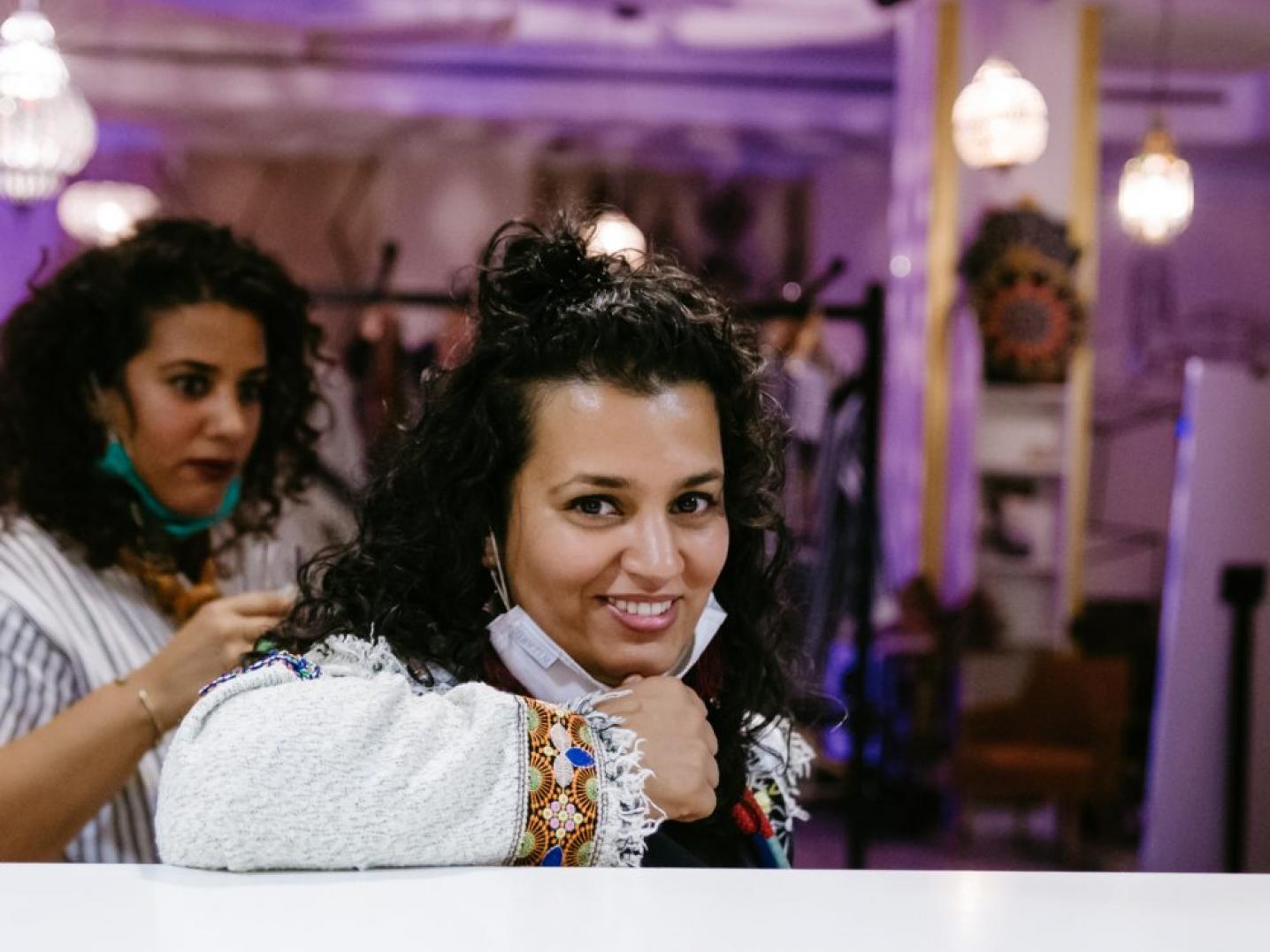 Myriam Sahraoui was one of the founders of Zina platform, now called Female Economy, in Amsterdam. Female Economy works with and beyond the disciplines of theatre, documentary and community art, where meeting each 'other' is always the central aim. Through adoption - immersing into a neighbourhood or community and literally living together, strong connections are made. Myriam is the inspiring researcher and leader of projects within Female Economy. In the neighborhood studio De Vlugt, she and psychotherapist Jale Simsek developed the training I meet Me, which is now traveling throughout Amsterdam, an emotional bodywork for migrant women and men who want to work on themselves and lead a healthier and more vital life. "Because the more ballast the migrant communities shake off, the more the cultural riches can emerge. The contribution that migrants can make to society is enormous."
Myriam studied European Studies at the University of Amsterdam, worked for the European Commission in Brussels and the Nederlandse Omroep (NTR) in Hilversum. She is active in the documentary field as a maker and researcher. Together with Jalal Bouzamour she made the series Greetings from Holland about five Moroccan first generation women who are making a road trip through the Netherlands (BNN/VARA); the series was selected for the Prix Europa (2018) and won the Moroccan Diwan award in 2019.
Myriam is advisor Morocco at DutchCulture and stimulates cultural exchange between the Netherlands and Morocco. She holds various board positions in the cultural field and is a regular moderator at meetings.
Media
Image