Feet on the ground, work in the cloud - NewGen meet-up #2
Feet on the ground, work in the cloud - NewGen meet-up #2
The next NewGen meet-up with young artists is all about the digital dimension of your artistic practice. Sign up and join us at Podium Mozaïek in Amsterdam!
Date(s)
Thursday 7 April 2022 15:00–17:00
About NewGen
With NewGen, DutchCulture actively reaches out to the new generation of young artists, creatives and other professionals under 30 years old with the skills and ambitions to break barriers and share their stories internationally. The meetups we organize provide a space for mutual inspiration and knowledge sharing. In this way, we aim to build lasting connections. In this meet-up we will focus on the digital dimension of artistic practice.
Are you an artist based in the Netherlands up to the age of 30 and are you interested in working internationally? Are you specifically interested in the opportunities the digital world offers for new connections, communities, and collaborations? We are excited about getting to know you, and hope to see you on 7 April.
Feet on the ground, work in the cloud
For the last two years, for many of us the 'local' became confined to four walls and it was hard to encounter people by chance. Did you utilize the online world to change your practice, recalibrate or make new connections and if so, how? What has being online meant for the connections and the choices you make? On what basis are you finding these new connections, communities, and collaborations? Does the digital world feel like a less-preferred alternative or has it become a valuable addition or even a replacement of your physical activities?
Programme
14:45 - 15:00 Doors open
15:00 - 15:15 Introduction
15:15 - 16:00 Panel & Q&A
16:00 - 16:30 Break-out sessions
16:30 - 17:00 Wrap up
17:00 - 18:00 Drinks & bites
About the panel
We have invited three artists to talk about the digital dimension of their work.
Cesar Majorana is a recent graduate from the Sandberg Instituut, interested in the interplay of our offline and online worlds and the future of capitalism. He won a Social Media award with his instagram page "Waarom Vloggers Janken" and writes about our relationship with technology for VPRO Gids weekly, as well as hosting shows on NPO3 and a podcast on Radio 1.

Vera van de Seyp is a designer and creative coder. She has great interest in typography, languages and artificial intelligence. While her early work was mostly digital, in the form of playful websites and data-scraping installations, she recently moved towards more physical work. Vera also works as a tutor at the Royal Academy of Art (KABK) The Hague and ArtEZ.
Emilia Tapprest (NVISIBLE.STUDIO) is a Finnish filmmaker based in Amsterdam. Her work explores the role of value paradigms in emerging technocultural developments through worldbuilding and cinema. Working as a research duo with cultural historian Victor Evink, their projects involve close, often digitally mediated international collaboration with other makers and experts. Graduate of Sandberg Instituut and the Jan van Eyck Academy, Tapprest is currently enrolled at Stimuleringsfonds' Talent Development programme 2021-22.

After the panel discussion, we will discuss the impact of the digital realm with the panellists as well as with peers from different disciplines in the cultural and creative sector - from filmmakers to slam poets, from digital artists to choreographers.
Media
Image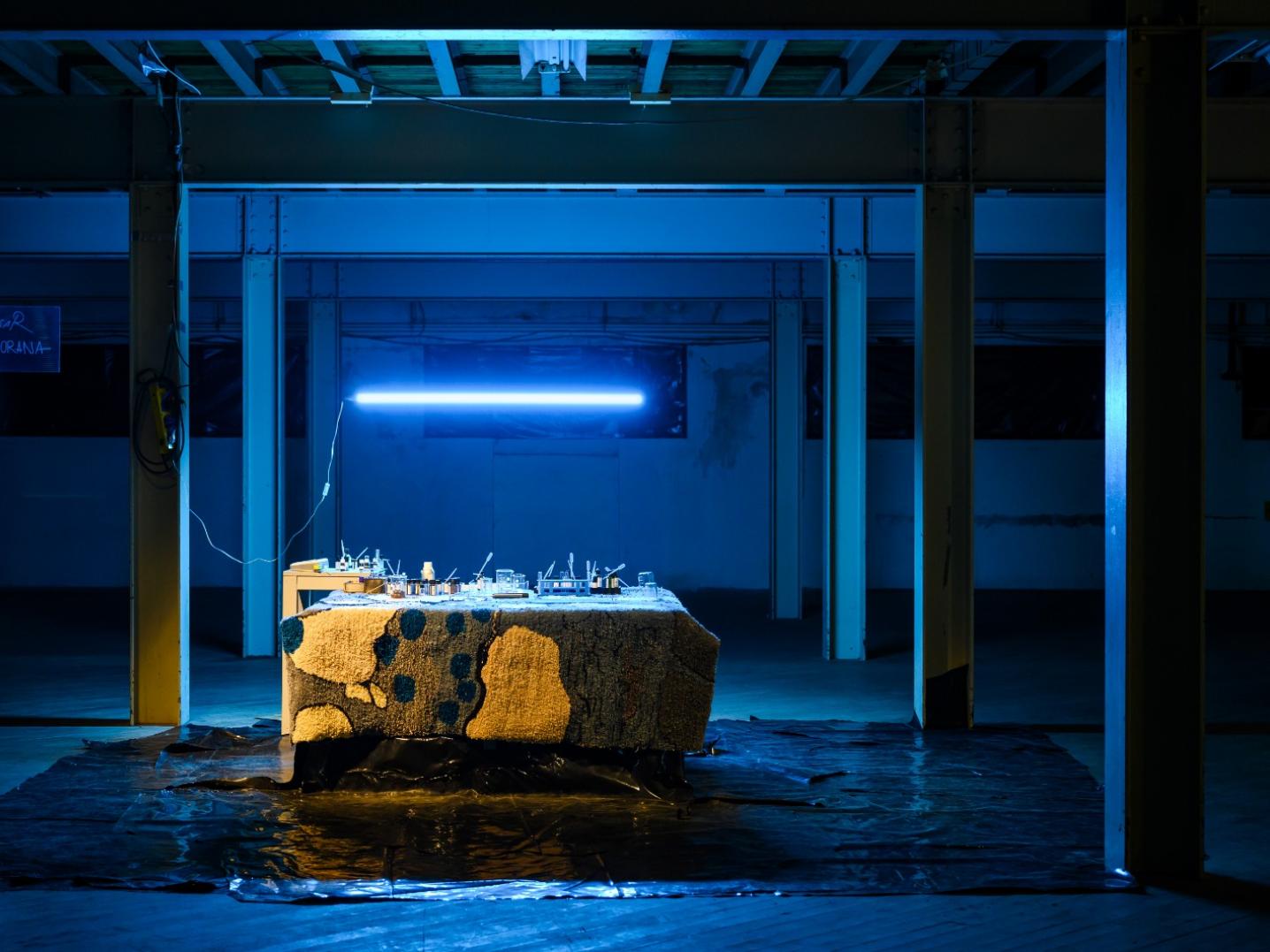 Break -out sessions
For the break-out sessions, we will split up into three smaller group sessions to tackle different dimensions in the relationship between artistic endeavors and the digital world.
Session 1 - Artistic and creative practice - Why do you choose to adopt a digital medium/tool in your practice? What does digital art or AI art allow you to express?
Session 2 - Audience outreach. How do you reach out and connect with an extensive audience by digital means? Are you intentionally creating for a virtual (international) audience?
Session 3 - (International) Collaboration. What new models of working together online have you tried? How has this changed the way you think about collaborations, and about working internationally?