Image
Image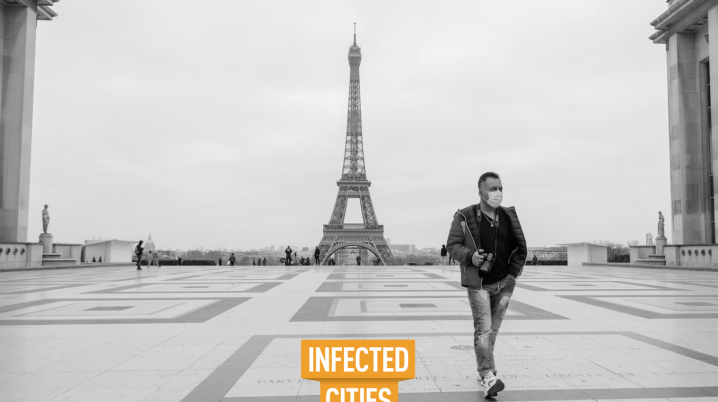 Infected Cities #11: Paris
On creative resilience in Paris in ongoing corona times: in what ways can we rethink systems and policies for a more social and sustainable future?
This episode was broadcasted on Thursday 10 December between 16.00 – 17.00. Watch the recorded video here.
Repercussions of the pandemic on Paris and Parisians
France has been in a second lockdown since the end of October. In addition to the Covid-19 crisis, the country is struggling with several explosive issues – fears of terrorism, mass protests against police brutality, the new security law and unemployment. What are the socio-economic consequences of these crises on Paris and its inhabitants? What are the lessons learnt from the pandemic and what is needed to making Paris more resilient in these challenging times? Before the country opens up on 15 December, we will have a conversation with experts and journalists about the most pressing questions the French capital is currently dealing with.
Parisian resilience through arts and culture
Paris is one of the world's most important centres for art and culture. The city has a long legacy in setting trends and attracting artists across the globe. Internationalisation is in the DNA of Paris. How has the pandemic affected the creative sector amid closing art centres and lockdowns? In this unprecedented context, what is the role of culture and what innovative projects have artists initiated in the capital? We will talk with professionals from the different art disciplines as well as institutions to discuss their hardships and inspirations, and how they create hope, connection, empowerment and solidarity.
Speakers
The moderator of this LIVECAST is Jennifer Muntslag (JNM the Naked MC: host, MC & theater workshop leader). Among others, she will be speaking with the following people:
The series Infected Cities is developed in collaboration with Pakhuis de Zwijger.