COVID-19 Information for cooperation with China
COVID-19 Information for cooperation with China
On this page you will find information about consequences of the coronavirus for international cooperation with China.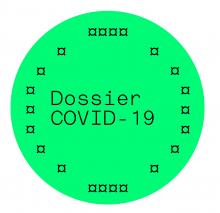 Last update: 8 Nov 2021
General situation COVID-19
Cultural & creative sector  
Since May/June 2020, cultural venues are mostly open and all scales of events, festivals and fairs are taking places across China, except the regions where new COVID-19 cases are found ocassionally.
In mainland China, funds have been announced at a regional level to compensate the cease of cultural activities in the first months of 2020, including US$ 56m by the Government of Guangdong Province for cultural and tourism businesses, with a further US$ 7m for the 1325 movie theatres impacted by the crisis, in the form of tax return from last year.
In Hong Kong, the government's Anti-Epidemic Fund has allocated around $20 million through the Home Affairs Bureau to support the arts sector, of which over $6 million is allocated to the Hong Kong Arts Development Council to strengthen its Support Scheme for Arts and Cultural Sector.
Cultural & creative initiatives between the Netherlands and China
Ever since the launch of Netherlands Cultural Institute Online (NCIO) in late 2020, nearly 100 videos have earned close to 2 million direct views across China. To create an opportunity for the Chinese audience to connect and engage with Dutch art professionals, the Dutch Embassy in Beijing organized the 4-day NCIO LIVE offline event in Aranya, Hebei province. NCIO is currently the largest online Dutch art program open to Chinese audiences, reconnects people with digital art content. Click here to access the NCIO (in Chinese).
New online platform spotlights 29 theatre and dance companies from the Netherlands.
Dutch diplomatic missions in China
Travel advice
For the latest travel advice to China, click here (in Dutch)
Latest news about traveling to China, Chinese embassy in The Hague
The Dutch ministry of Foreign Affairs has developed a mobile application for travel advice. By downloading this app (information in Dutch), you will receive updates if the travel recommendations for your country changes.
If you have specific questions related to your project in this country, please contact our advisor China i.yang@dutchculture.nl. For general questions you can get in touch with our Mobility Info Point: infopoint@dutchculture.nl.
See here for more information on China in the International Cultural Policy and the database with Dutch cultural activities internationally.
We make every effort to display and update the information on this page as correctly as possible. This information is not legally binding.