COVID-19 Information for cooperation with Indonesia
COVID-19 Information for cooperation with Indonesia
On this page you will find information about consequences of the coronavirus for international cooperation with Indonesia.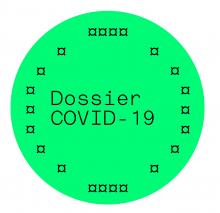 Last update: 16 November 2022

General situation COVID-19
Indonesia has re-opened its borders for tourists. For Dutch travelers, Visa on Arrival are available, valid for 30 days. Costs are 500,000 IDR, to be paid in cash at the airport of arrival. The VoA can be renewed once at an immigration office for an additional 30 days. For more information and requirements, and other types of visa, please check the website of the Indonesian Embassy in The Hague.  
Vaccination campaigns in Indonesia are well underway. The main vaccines that are being used are Sinopharm, Sinovac (both not yet approved by the EMA), Moderna and AstraZeneca.
Generally, the situation in Indonesia is difficult to follow. Measures are often relaxed as soon as official figures are improving, usually for economic reasons, or tightened again in the event of large increases.
You can follow the most up-to-date COVID-19 situation in Indonesia through this website of the national government.
Dutch diplomatic missions in Indonesia
The Dutch Embassy in Jakarta informs and advises the Dutch community in Indonesia on its website, as well as through the information service of the Ministry of Foreign Affairs and through the embassy's various social media channels (follow 'NLinIndonesia' on Twitter, Facebook and Instagram and 'Dutch Embassy in Indonesia' on LinkedIn).
Travel advice
For the latest travel advice to Indonesia, click here (in Dutch).
For the latest travel advice from abroad to the Netherlands click here
Latest news about traveling to Indonesia you will find the website of the Indonesian Embassy in The Hague.
If you have specific questions related to your project in this country, please contact our advisor Indonesia r.vermeulen@dutchculture.nl. For general questions you can get in touch with our Mobility Info Point: infopoint@dutchculture.nl.
See here for more information on Indonesia in the International Cultural Policy and the database with Dutch cultural activities internationally.
We make every effort to display and update the information on this page as correctly as possible. This information is not legally binding.