COVID-19 Information for cooperation with Turkey
On this page you will find information about consequences of the coronavirus for international cooperation with Turkey.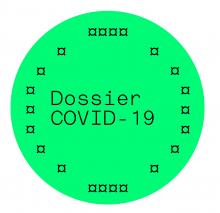 Latest update 19 November 2020
Additional measures were put in place as of mid November to contain the spread of the Covid-19 in Turkey. While business in the private and public sectors are encouraged to operate within flexible working hours, wearing masks in public and in workspaces is compulsory. The hospitality and catering industry and cultural venues such as cinemas, museums and theatres are closed. Shoppingmalls, hairdressers and barbers, and all other similar  businesses across the country need to close at 8pm. Complete lockdown is in effect during the weekend, except for between 10.00 am and 20.00pm. Some parts of the country have been subject to localised lockdowns and curfews for the age group over -65s and under 20 years old.
Current Measures In The Cultural Sector
The cultural agenda of Turkey includes many interesting activities this fall. All art and culture programmes are in line with the safety measures against Covid-19. Festivals, biennials, concerts and other social gatherings are organised on digital platforms.
If you have specific questions related to your project in this country, please contact our advisor Turkey y.bagci@dutchculture.nl. For other general questions you can get in touch with ons Mobility Info Point: infopoint@dutchculture.nl.
See here for more information on Turkey in the International Cultural Policy and the database with Dutch cultural activities internationally. We make every effort to display and update the information on this page as correctly as possible. This information is not legally binding.
Check out the complete overview of Dutch cultural activities in Turkey in our database. If you are a cultural professional wishing to go to Turkey, feel free to contact our Turkey advisor Yasemin Bagci.