COVID-19 Information for cooperation with Turkey
COVID-19 Information for cooperation with Turkey
On this page you will find information about consequences of the coronavirus for international cooperation with Turkey.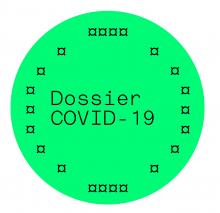 Last update 28 April 2021
General situation 
From April 29th 7 p.m. until May 17th 5 a.m., Turkey will go into full lockdown. It is only allowed to go outside for grocery shopping in your living area between 10 a.m. and 5 p.m. during this period of three weeks.
Find detailed information about the new lockdown measures on the website of the Turkish Ministery of Internal Affairs (in Turkish).
Cases in Turkey (latest updates) 
Cultural & creative sector  
Dutch diplomatic missions in Turkey
Travel advice
As of 29 December 2020, passengers arriving in Turkey are required to submit a negative PCR test. The Netherlands advises to travel to Turkey only if necessary. After a stay in Turkey, there is a ten-day home quarantine obligation upon return to the Netherlands. The quarantine obligation is lifted only when a PCR test shows a negative result after testing on day five of quarantine. 
For the latest travel advice to Turkey click here (in Dutch)
For the latest travel advice from abroad to the Netherlands click here
If you have specific questions related to your project in this country, please contact our Turkey Advisor Aylin Özalp at a.ozalp@dutchculture.nl. For general questions you can get in touch with our Mobility Info Point: infopoint@dutchculture.nl.
See here for more information on Turkey in the International Cultural Policy and the database with Dutch cultural activities internationally.
We make every effort to display and update the information on this page as correctly as possible. This information is not legally binding.