Indonesia Now: Jakarta edition. Meet the artists of My story, shared history #5
Indonesia Now: Jakarta edition. Meet the artists of My story, shared history #5
Meet the artists of My story, shared history: the fifth duo is Maria Lamslag and Adrian Mulya.
From the first moment you see Maria Lamslag, documentary maker from the Netherlands of Indo-Dutch descent, and Adrian Mulya, photographer from Indonesia with Peranakan-Chinese ancestors, together, you can tell how their co-creation plans will develop.
Colourful theme
Both of them speak quietly and for the viewer they 'ping-pong' in reaction to each other's ideas and working methods, intertwining family and personal stories, their love for photography and research all at the same time. They explain how they got inspired by the theme 'personal stories and national histories'. Adrian tells it in a descriptive way: "It is a very colourful theme. We are not only talking about the Indo or the Dutch, but also about the Chinese-Peranakan perspective. It is a very interesting conversation. The theme is very plural. Like a rainbow!"
Maria: "It' s a rainbow project! I think it is interesting, because if we are talking about our personal histories, our families might have been at the same place at the same time, but have never actually crossed paths."
History on repeat
Adrian and Maria found out that they had a surprising mutual experience last year: Maria lived in a house in Yogyakarta which Adrian visited to photograph. When he arrived and entered the building, she had just left it. So it turned out they already crossed paths, before they actually met!
Maria: "Historically speaking, I think it so interesting that our families shared a history, but also didn't share a history. So I am inspired to see whether we can tell through our personal stories, a new bigger history-story where these family stories combine." Adrian continues to explain how they discussed this idea, and how to bring it into their joint project: starting with important historical events, and exploring how it affected their families.
Media
Image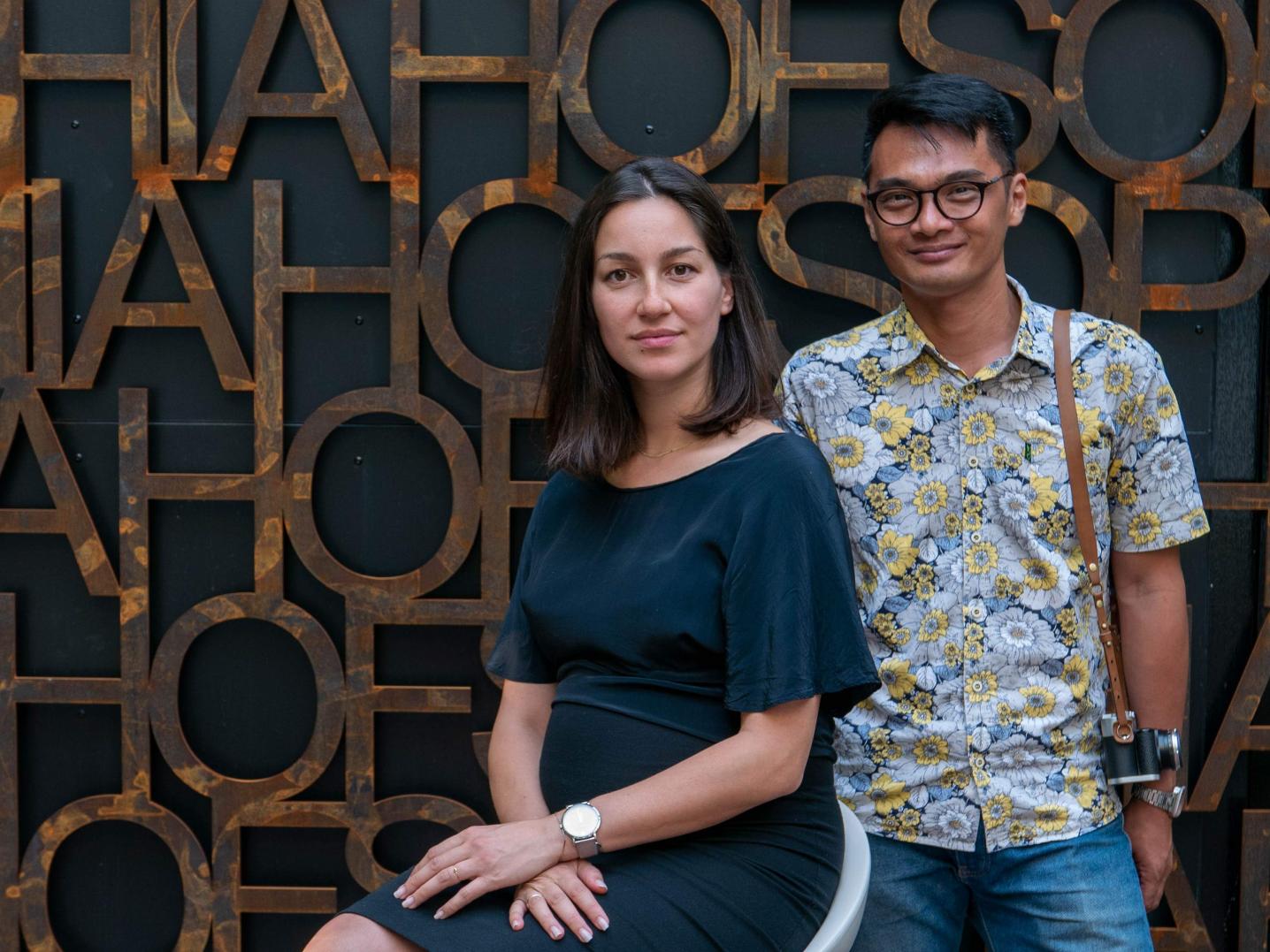 Mixed media
Together they are working on So far, so close, a mixed media project that combines factual and fictional images which have been culled from anonymous and private archives. It will highlight Adrian's and Maria's family stories as Peranakan and Indo-European "living different lives, leading different lifestyles, never travelled the same road. Or had they?" against the backdrop of larger historical narratives of Indonesia and the Netherlands. So far, so close is expected to be finished by the end of 2020. Adrian will present a first preview at the Literature and Ideas Festival (LIFEs) in Jakarta this October. Keep an eye out for their fascinating work!