Art in Times of Corona: streaming opera
Art in Times of Corona: streaming opera
Dutch National Opera is scaling up their opera streaming services through the European OperaVision network.
Cultuur
In times where cultural events are cancelled on a massive scale, the cultural sector is finding creative ways to bring cultural content to the people. One of these initiatives comes from OperaVision, a free streaming platform co-financed by the Creative Europe programme and organised by Opera Europa. It offers full length opera performances, extracts, thematic features, behind-the-scenes insights, activities for teachers and parents, and much more.
Laura de By, spokesperson of Dutch National Opera, partner in the OperaVision network, emphasises the importance of the platform. "We were supposed to be premiering our Opera Forward Festival on Friday March 13th, but we had to cancel all performances and events due to the measures to contain the coronavirus. We are now planning to stream the (because of the restrictions) closed dress rehearsal of the opening show, Ritratto, online instead, for free, and ideally share it with OperaVision. We have been a partner of OperaVision for years, and share at least one production per year on the platform" says De By. "It's a great way of reaching out to a broad and international audience for our opera productions. Only the leading opera houses of Europe are involved in OperaVision, and this means the quality of the content is of the highest possible level."
Ritratto
Ritratto, a new opera by the Dutch Composer Willem Jeths, was inspired by a painting depicting the wealthy Italian Marquesa Luisa Casati. Ritratto, Italian for 'portrait' shows a fascination of the Marquesa, who was portrayed and photographed by numerous artists, for being in the picture.
De By: "For Ritratto, we had to decide last-minute to record the final dress rehearsal, due to the restrictions imposed because of the corona virus. We could only do it with limited staff, zero preparations and no audience as we were not allowed to convene with more than 100 people. The technically and musically very exciting outcome is a proof of the in-house expertise of the highest quality, which was also lauded by a Grammy nomination in the category Best Opera Recording earlier this year. We hope to have the recording available for streaming as soon as possible, to be able to share a 'virtual world premiere' of this special piece in these strange times."
Media
Image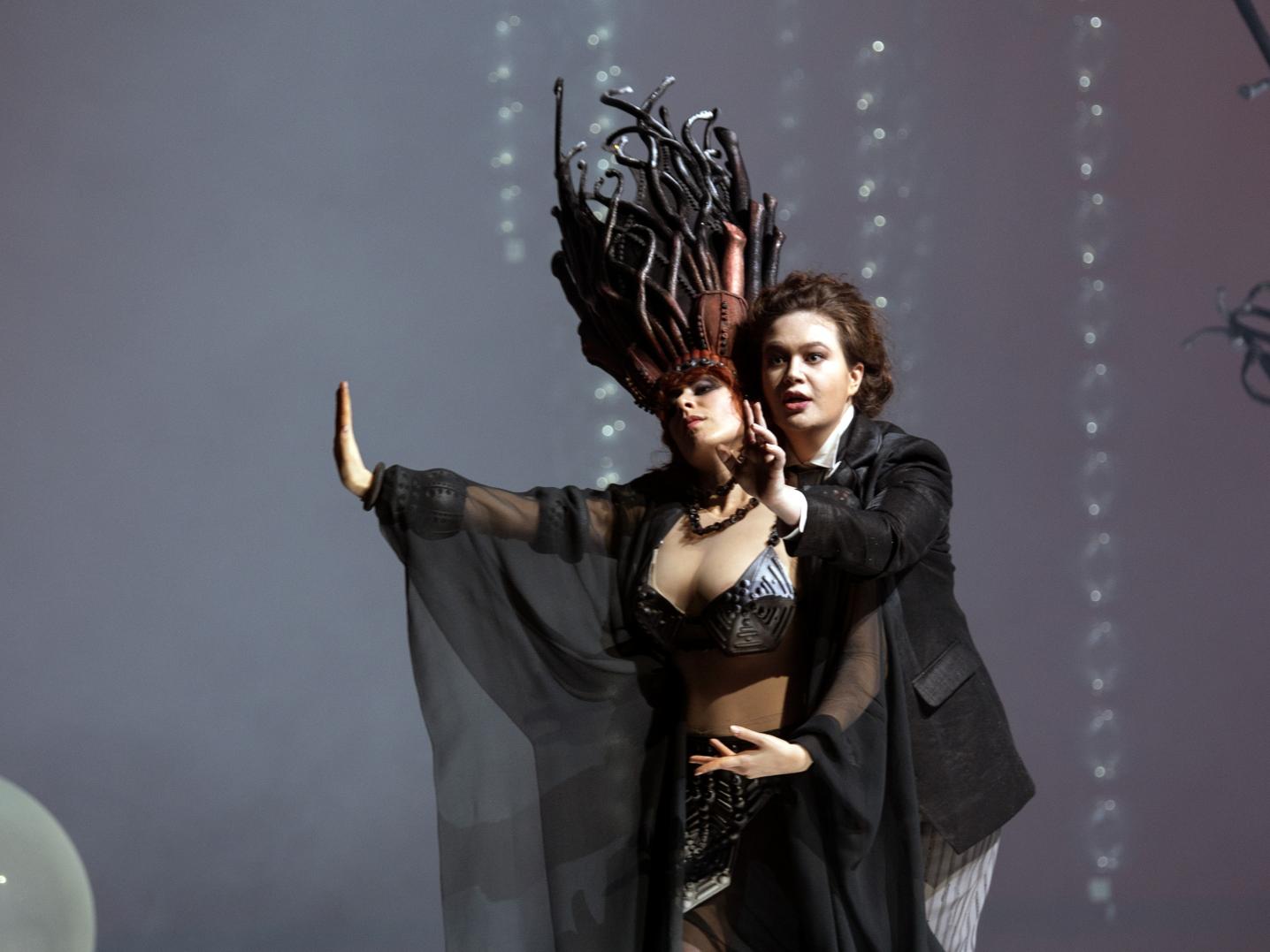 Online programming
Since its launch in October 2017, OperaVision has streamed a new production on average every week. Each opera is available for 6 months on demand, accompanied by subtitles and bonus material. In light of the corona virus crisis, OperaVision announced a new programme of twice-weekly streams. For April, this programme includes Verdi's I due foscare and Nabucco by Teatro Regio Parma, Mozart's Così fan tutte by the Royal Opera House and Puccini's La Bohème by Komische Oper Berlin.
Dutch National Opera will in the meantime also scale up their online programming. "The plan is to make one performance available through streaming every week", says De By.