Image
Image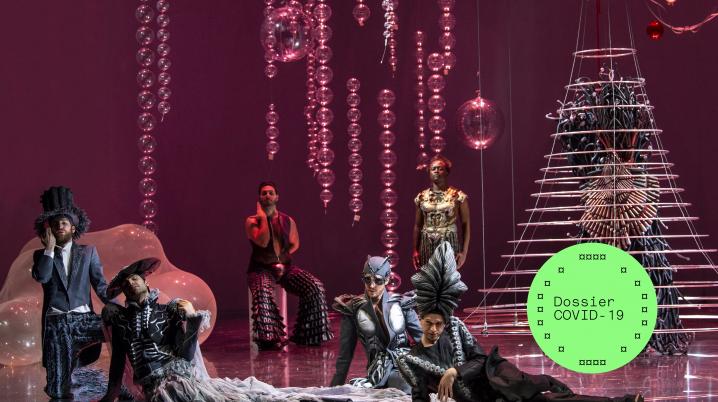 Art in Times of Corona: Creative Europe At Home
There are still possibilities to exchange art and culture in an international context. The #CreativeEuropeAtHome campaign shows inspiring online activities.
The European Commission has launched the #CreativeEuropeAtHome campaign to highlight online cultural activities throughout the Creative Europe community – available to culture lovers currently stuck at home. Alternatives have been devised to find an audience for various supported Creative Europe Culture projects. Organisations are asked to post their online activities with #CreativeEuropeAtHome and tag Creative Europe. We have already listed a few initiatives:
Music & Opera
The Creative Accessibility Netwerk, run by the Dutch organisation Possibilize, has been set up to make culture accessible to everyone and it employs its creativity to deal with the limitations of the coronavirus. Their festival Sencity, which would have taken place in Tivoli / Vredenburg, is about making pop music accessible to the deaf hearing-impaired. The event was broadcasted online as De Grote Sencity Quarantine Show with interviews, music and sign dancers.
The Early Music Day took place online – all concerts can be streamed for free. Eurosonic/Noorderslag is involved as well and has shared the playlists of the 2020 edition. Listen to Europe's newest talents, including Music Moves Europe Talent Award winner Naaz. The Shape platform has also placed innovative music on its website .
Have you always considered delving into the world of opera? Then you should watch OperaVision. OperaVision is a streaming website, offering the work of the best opera houses in Europe for free. A free Mozart festival will take place this month, featuring operas by Finnish National Opera & Ballet, Glyndebourne, La Monnaie / De Munt, Garsington Opera and Teatro La Fenice, among others. From the Netherlands, the Nationale Opera & Ballet is part of the collaboration.
Media
Image
Visual Arts & Photography
The Van Abbemuseum is a partner in the Our Many Europes-project. Their online magazine L'Internationale publishes articles and political cartoons about, among other things, the coronavirus.
Several art photography projects are also busy posting content on Instagram, such as the European photography network Futures. The talents they selected last year have taken over their Instagram-page. The Reconstruction of Identities project also posts its content on Instagram. .
In the Czech Republic, the exhibition The New Dictionary of Old Ideas took place, in which international artists created work on the phenomenon of 'Central Europe'. Curators Lucia Kvočáková and Piotr Sikora gave a guided tour live on Facebook.
Literature
Time to climb into your bookshelf! Don't you know where to start? Publisher De Geus, which financed several translations through Creative Europe, asked its writers for reading tips. A new tip is posted on Twitter every day.
For families with smaller children (and access to a printer) Boycott Books has put some colouring pages of their book illustrations online.