Art in Times of Corona: 'Memento Mori', an ode to impermanence
Theatre collective Nineties presents a play in hybrid form, celebrating the passing of things as the global pandemic has shaken the cultural sector to its core.
2020 seems to be a global memento mori as theatres everywhere are shutting down for the rest of the season. Therefore Dutch theatre collective Nineties creates an immersive ritual, a digital memento mori, in which the passing of things will be celebrated. As an exercise in embracing the inevitable ending of all there is, the spectator will be taken on a trip to infinity and back. With green screen technology the makers dive into an infinite realm, exploring what is dear to us in our mortal reality. Come and get yourself detoxed emotionally and mourn for everything that is no longer there in this ode to impermanence.  
Media
Image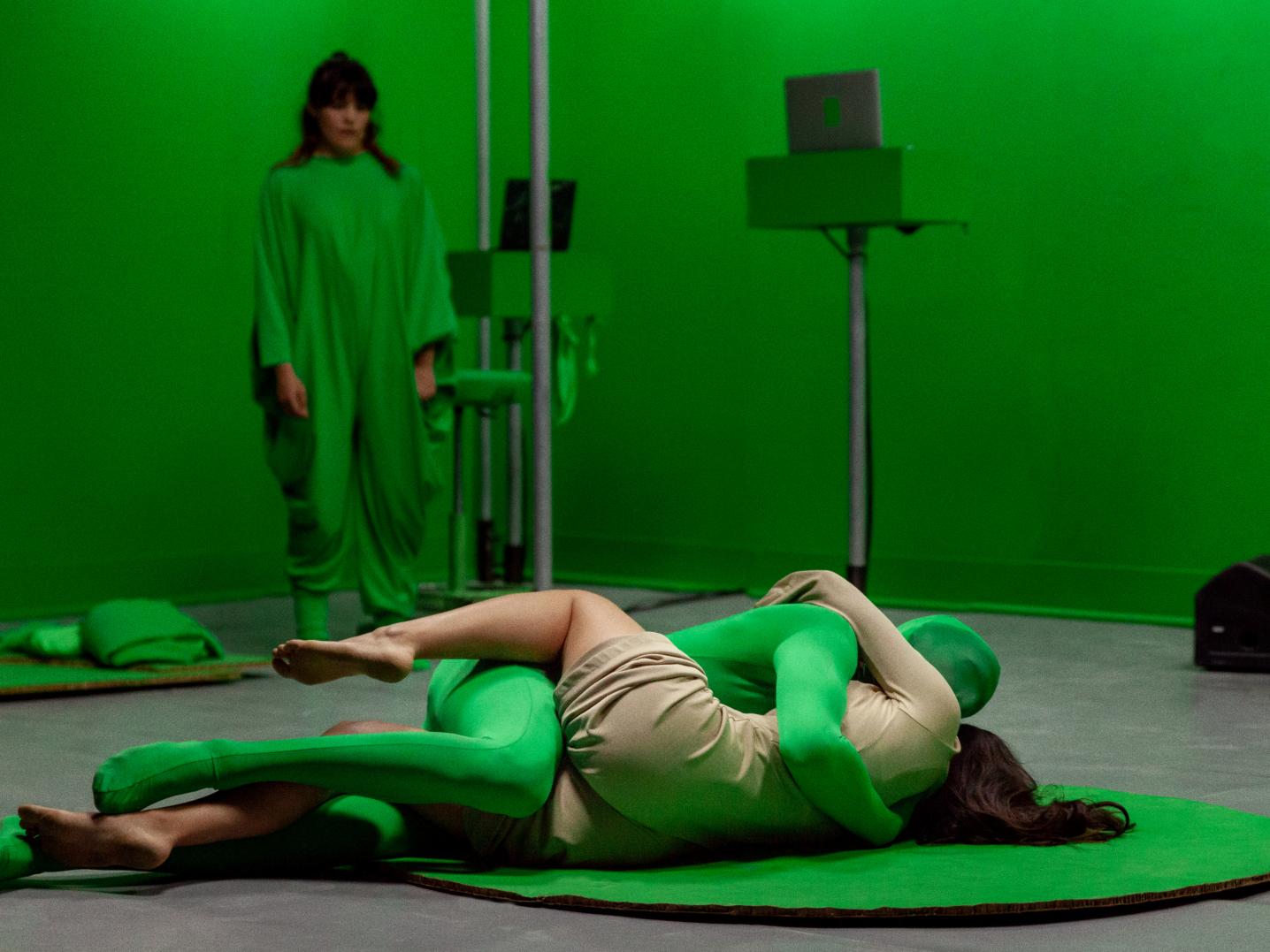 Memento Mori is a cross-over between performance, dance, music, poetry and web-art. This play will be constructed and performed 100% live for an online audience using Zoom and is all in English. The performance can also be attended offline/physically by a limited amount of people. You'll be witnessing how Memento Mori is constructed, while watching what is constructed on screens at the same time. A performance and a making-of at the same time. To reach this local audience, the green screen broadcast studio tours along different places.  
When and where to see Memento Mori
Memento Mori will be performed until 5 November in different cities in The Netherlands. Each performance can be followed online.
Take a look at the website of Nineties Productions to buy tickets and see performance dates.
In the spotlight
Are you a Dutch or Netherlands-based artist performing abroad in the (near) future and would you like to be in the spotlight? Send us an email with detailed information and two horizontal high res images. The editing team will make a selection and get back to you.