Art in Times of Corona: visit exhibition in Tetem with robot Double
Meet Double, a remote-controlled self-driving robot, which can move through 'The Swarm' in Tetem – presentation platform for digital culture.
Now that Tetem is temporarily closed to the public, you can use Double from home to drive around exhibition The Swarm. The robot is easy to control using Google Chrome and your keyboard or Ipad/Iphone. Real-time image and sound are sent via the webcam. Login details to connect to the robot are listed on the Tetem website, as well as a short tutorial about controlling the robot. This robot technology from Double Robotics enables Tetem to digitally open The Swarm to the public during the corona crisis.
When can you drive Double?
Every Thursday and Sunday between 14:00 — 16:00, until 1 June 2020
Media
Image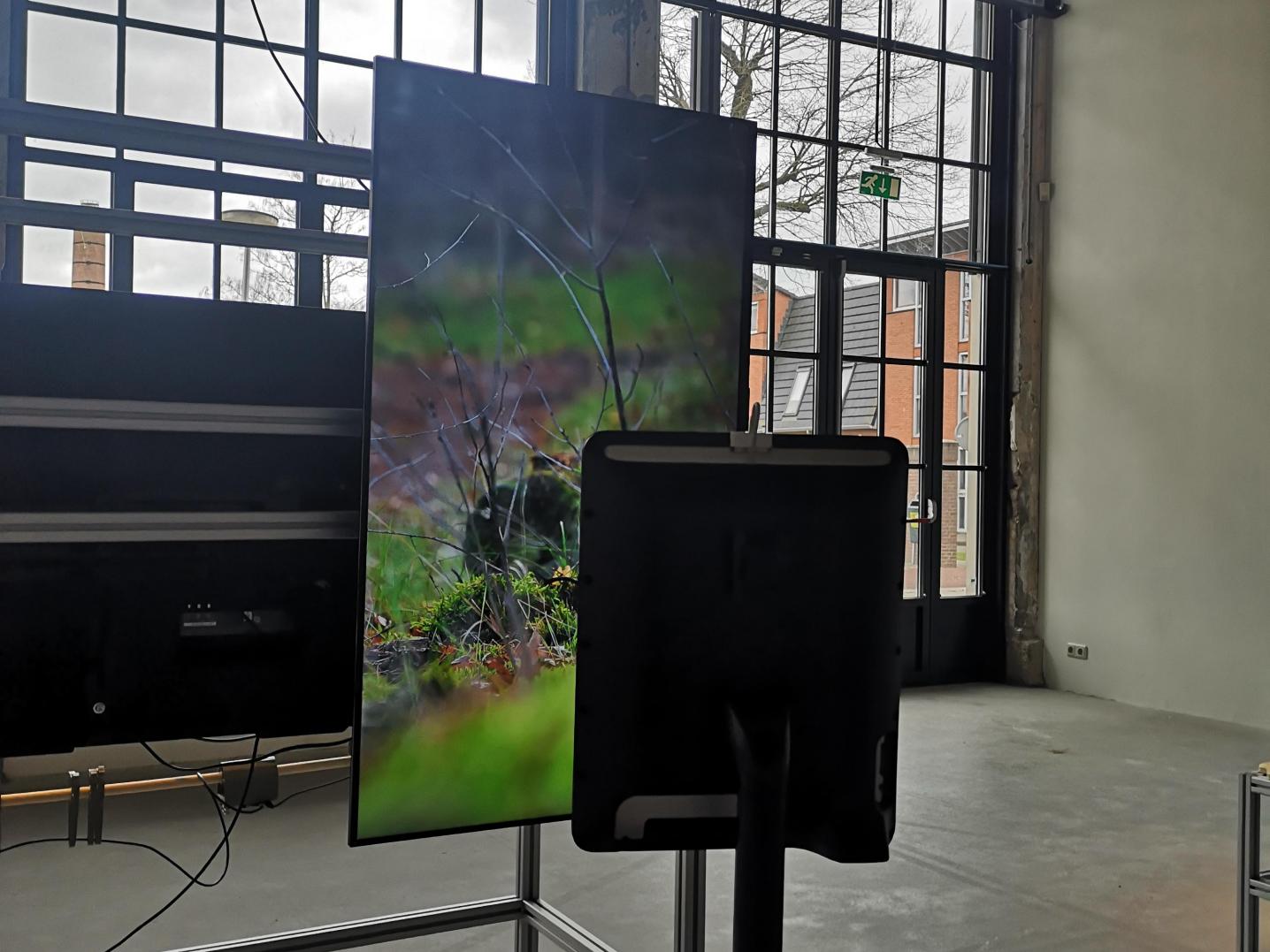 About 'The Swarm'
In exhibition The Swarm, small computers each play their individual role. As a group, they put together a theatrical performance traveling through various writings, from Kafka's The Metamorphosis to articles on swarm intelligence and research papers on the sixth mass extinction. The main protagonist is a dung beetle facing an existential crisis. The Swarm is developed by artist Anne de Boer. The exhibition is commissioned by Tetem.
About Tetem
Tetem is a presentation and research platform where you can discover digital art and maker culture, join events, broaden your horizon, reflect on the society and the possibilities of the future.