Train the Trainer: capacity building for cultural professionals by ArtsMap
Train the Trainer: capacity building for cultural professionals by ArtsMap
Cultural professionals in Turkey and the Netherlands joined forces to discover, empathise, define, ideate, and design solutions for a sustainable future.
What happens when you put cultural professionals from two different countries together for three days? They start designing solutions for communal obstacles and sharing best practices. At least that is what happened when the ArtsMap community came together for the first time during two Train the Trainer events last October. In a future full of challenges and insecurities, professionals from the arts and culture imagined a future in which they would want to work.
The ArtsMap platform was founded in 2020 by the Embassy and Consulate General of the Netherlands in collaboration with Turkish partner InogarArt. It was born from the need to connect the cultural sector in Turkey and the Netherlands, to facilitate sustainable cross-border collaborations. With a growing the network ever since, it is becoming a new kind of ecosystem for the arts and culture. Now ArtsMap has started to build an engaged community.
Let's play sustainable culture!
On 7 and 8 October, a group of game developers with a passion for social entrepreneurship came together in Kayseri, Turkey. The first Train the Trainer event revolved around the question: How can we imagine the sustainability of the arts and culture in a future of technology? The fact that our future is defined by technology is no news, but with the arrival of the COVID-19 pandemic, it gets a whole different meaning. Events are hybrid, performances and exhibitions virtual and new connections digital.
ArtsMap teamed up with Ellis in Wonderland and Burak Asiliskender (Abdullah Gül University) for this event. Under their skilful leadership, the participants shared examples from their own practice and worked together in a co-design session or 'game jam' as it was renamed. Five different subgroups worked on a solution for building meaningful connections between cultural organisations or individual artists online – and five very different results came out.
One of the groups presented a game similar to the wildly popular online dating apps in which you must swipe to get to your perfect match. Another presented a virtual world that players could enter to discover more about your cultural organisation of interest by going from room to room and discovering more and more information. An interesting fact was that all subgroups had focused on inclusivity as their baseline: using mostly visual language and creating icons that could be understood in multiple cultural contexts. One group even based its whole game on the connecting power of dance.
Media
Image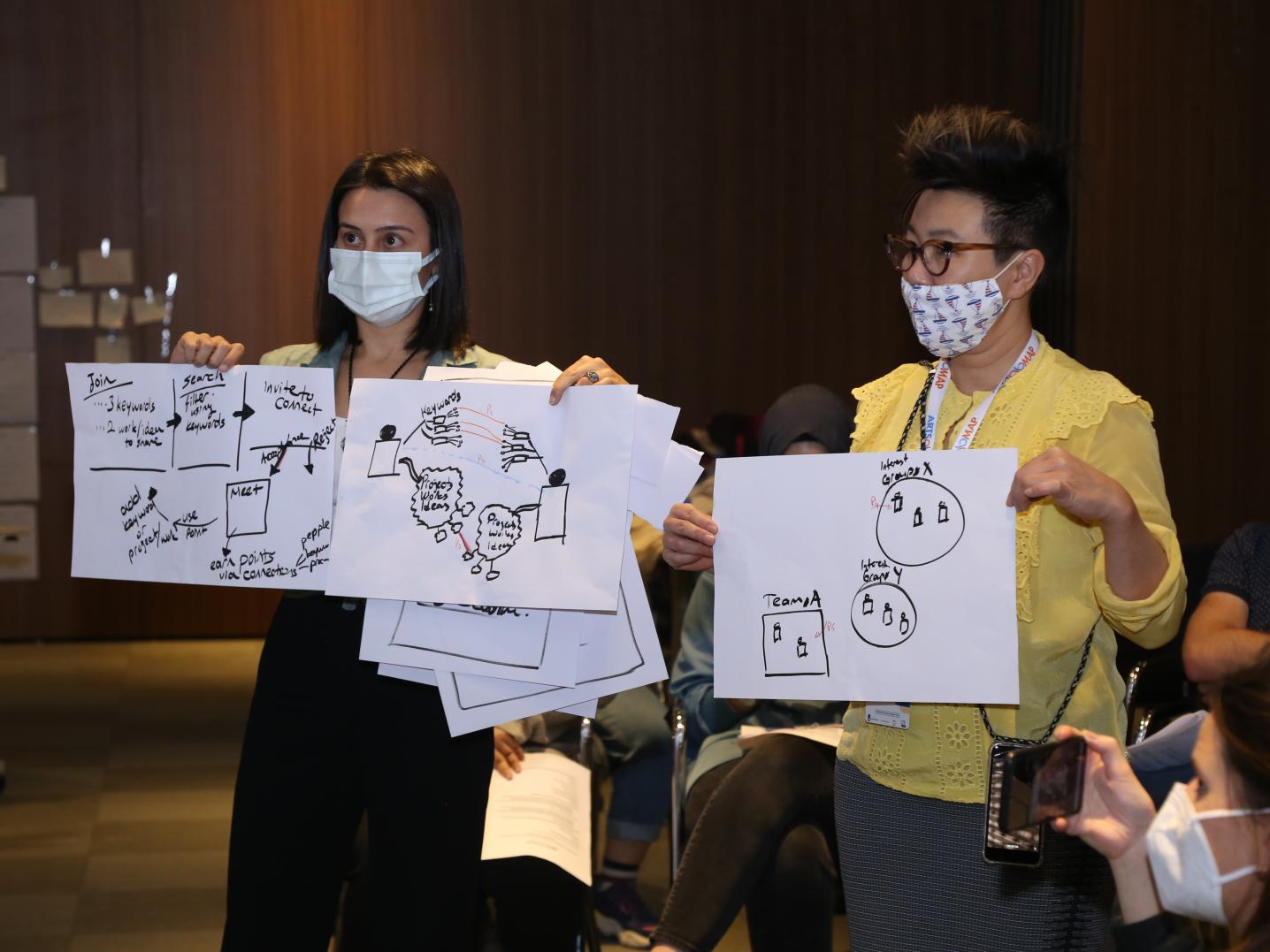 In any case, all participants honoured the title of this event: Let's Play Sustainable Culture! They played, but also investigated the added value of play together, and realised they could "use play as a method or tool to amplify self-motivated learning and enable rich social interaction," in the words of participant Ellis Bartholomeus.
It helped me to understand the cultural scene better, but even to understand my own work better
Sustain the stage
At the end of the same month, from 26 to 28 October, a second Train the Trainer event was held. This time, professionals from the performing arts from Turkey and the Netherlands gathered. The event themed 'Sustain the stage', was part of the 25th Istanbul Theatre Festival. An initiative from the Istanbul Foundation for Culture and Arts (IKSV), whose focus on Dutch performing arts this year was supported by the Performing Arts Fund NL.
The key question this event revolved around was: How can we build sustainable stage strategies for the future of performing arts? Performers and theatre directors joined forces with circular economy experts to formulate answers. The circular model redefines the economy around principles of designing out waste and pollution, keeping products and materials in use for as long as possible. An idea that is perfectly applicable to the performing arts sector as well. Some participants already adopted some circular habits, as we learned from best practice presentations from NITE Hotel and Nineties Productions.
Media
Image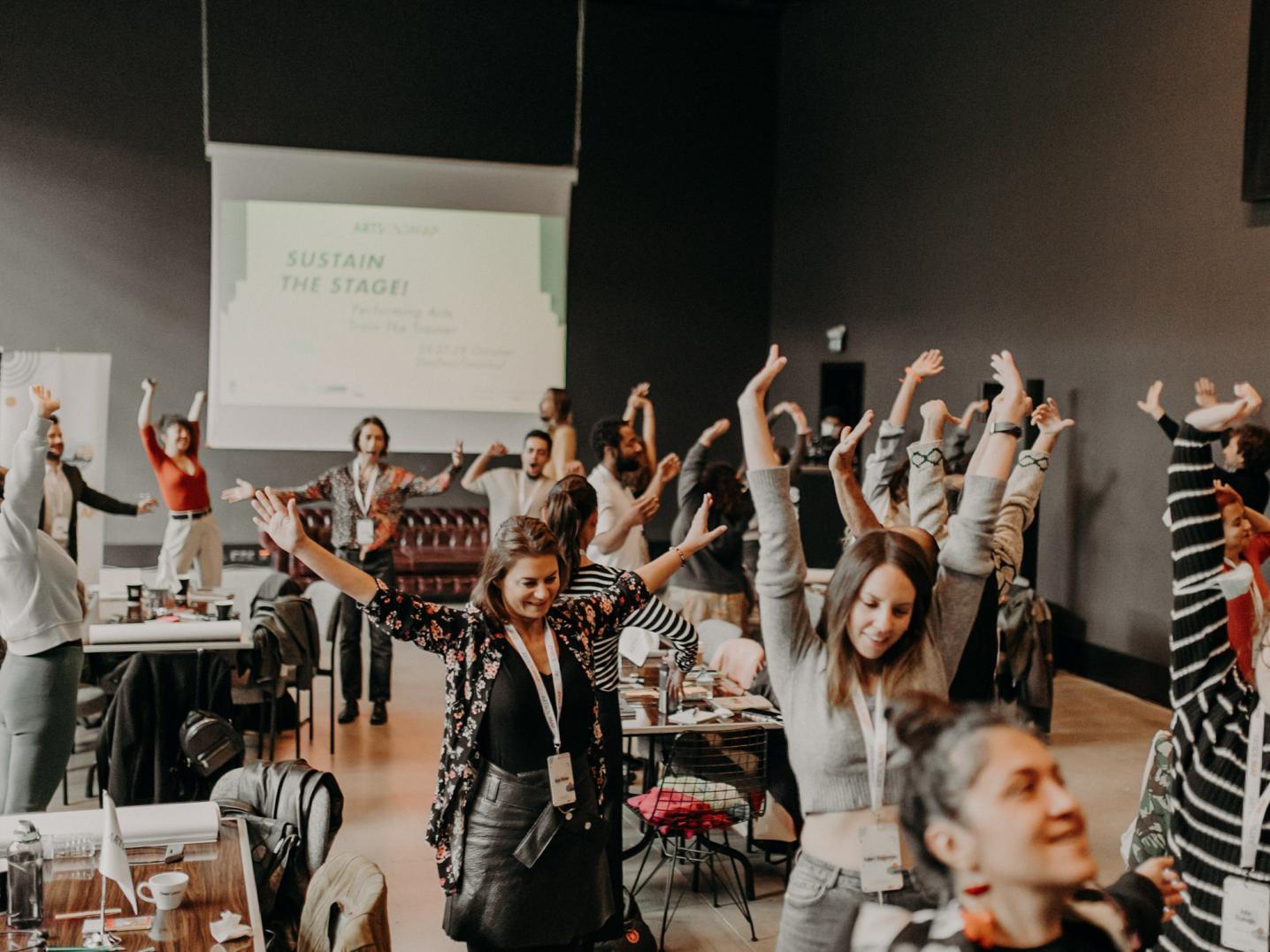 During the co-design session on the second day, groups worked on sustainable strategies together, using case studies that participants themselves brought in. Sustainability and circular economy were not very familiar concepts for everyone present, but talking about it and building on each other's ideas made everyone look at their own practice from a different perspective. One outcome that a group shared was the idea of a 'circular artists platform' on which artists and theatre groups can offer the materials they used in their productions with others so they can be recycled.
Finally, a cultural speed date took place in collaboration with the Prince Claus Fund. All participants in the real-life event in Istanbul connected with makers in the Netherlands through an online connection. For several participants, this has laid the foundation for setting up a Dutch-Turkish collaboration in the future. This event "helped to understand the cultural scene better, but even to understand my own work better," said one of the participants.
Media
Image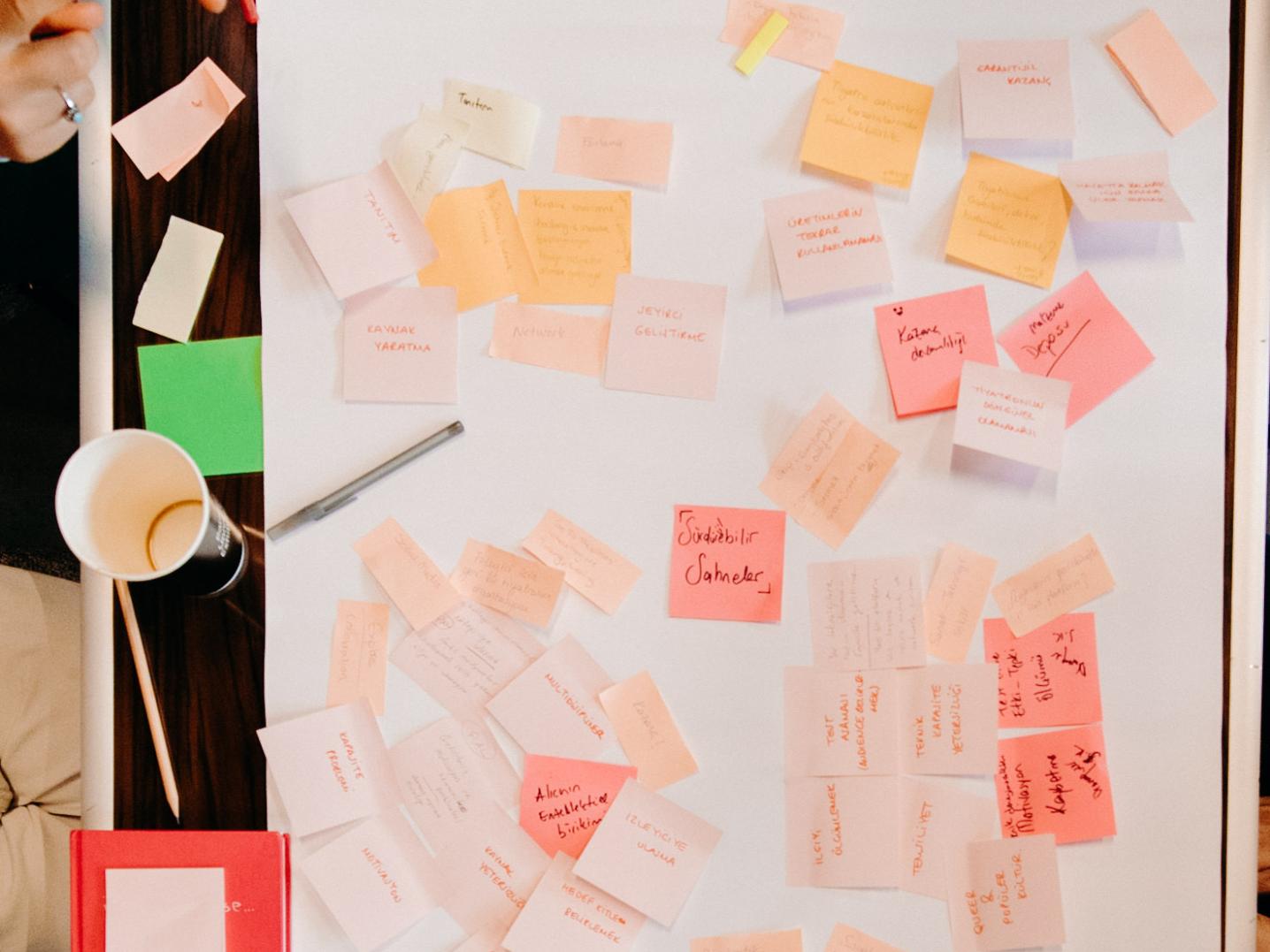 Sustainable partnerships 
As you might have gathered, all Train the Trainer events are focused on sustainability: from sustainable communication to sustainable practices. That is because these events, and all ArtsMap activities for that matter, are aimed at facilitating sustainable collaborations between cultural professionals in Turkey and the Netherlands. ArtsMap carries out the values that are crucial for lasting partnerships in the arts and culture – collaborations can only flourish when they are built upon the fruitful soil of a healthy planet and sustainable future.
More Train the Trainer events will follow: in the spring of 2022, there will be events for the film industry and the museum and heritage sector. Would you like to be updated? Register on ArtsMap and maybe you will be taking part in the next capacity building event.
Media
Image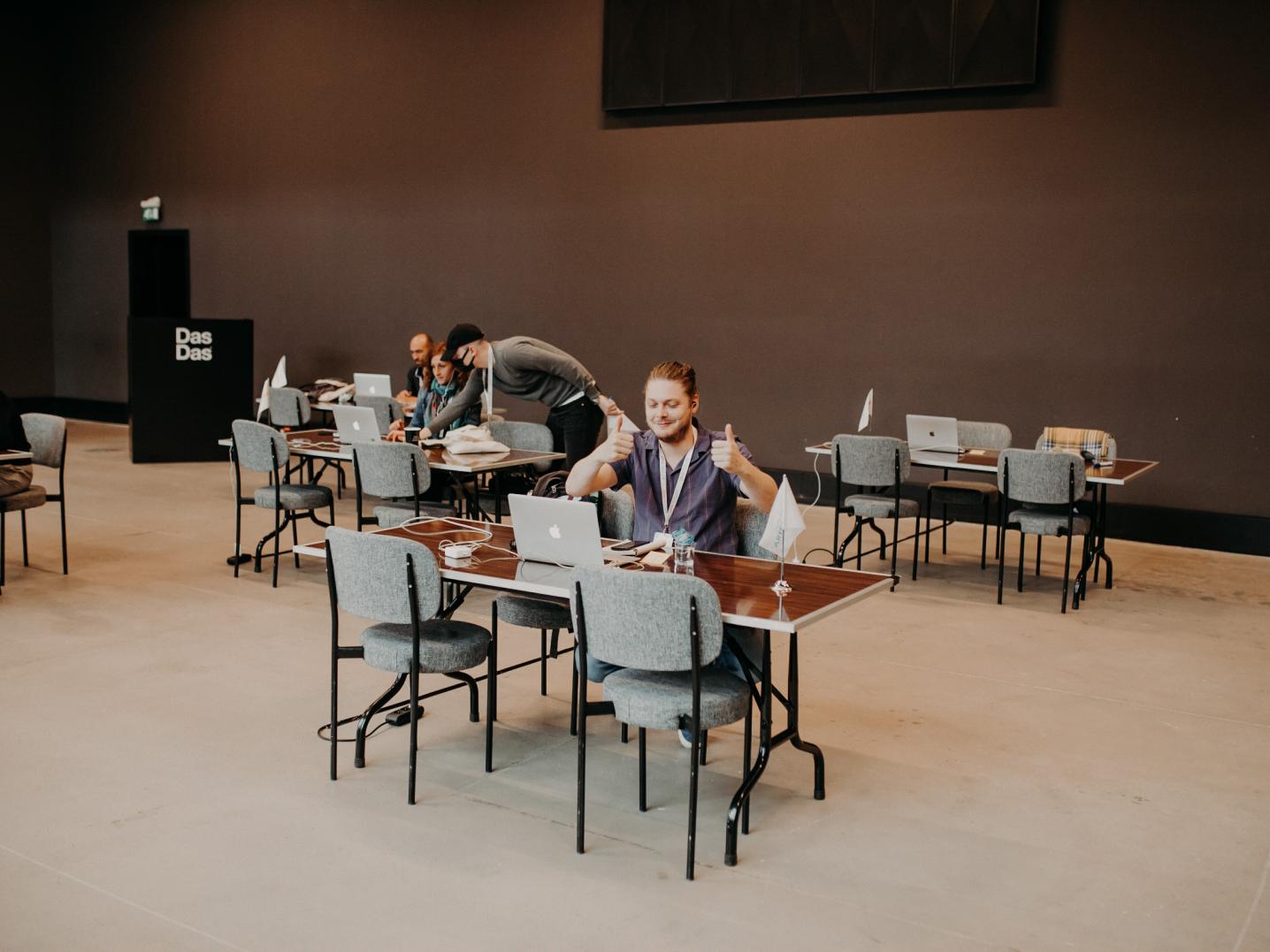 Information & advice
Would you like to receive more information regarding opportunities for cultural exchange with Turkey? Feel free to contact our Turkey advisor Aylin Özalp with your questions. She can inform you about the latest developments in the country, relevant contacts and cultural venues.