Stella Toonen: Co-creating the city
Stella Toonen: Co-creating the city
DutchCulture is proud to present Stella Toonen's speech on co-creation, given as the opening of the Collecting the City Symposium in Amsterdam.
Ahead of the city's 750th anniversary in 2025, the Amsterdam Museum has launched the collection project Collecting the City: Stories of Amsterdam. DutchCulture and the founding partners of Collecting the City (OBA, Municipality of Amsterdam, Amsterdam City Archives and the University of Amsterdam) have brought together museum professionals and makers - both local and international - in a symposium to deepen our knowledge about expanding stories about the city.
Collecting the City is made by a multitude of artists, storytellers and makers. The city belongs to everyone, but does everyone have access to a platform that suits their needs when it comes to sharing stories? Public institutions in the city, such as museums and libraries, but also theatres, archives and community centres should play a more crucial role in this; always aiming for creating new platforms for uncollected stories and representative objects along with new perspectives on the city and its inhabitants on a daily basis.
To share knowledge, identify challenges and forge new ties, the organising parties look back at an action-packed symposium held on 5 and 6 November. The two days were eventful and inspiring. Kicking off the symposium was researcher and consultant Stella Toonen. Toonen is currently finalising her PhD research on the topic of co-creation and organisational change in museums, which she has conducted in collaboration with Tate Modern in London. She also spent time researching co-creation projects at Queens Museum in New York and the Whitworth Art Gallery in Manchester. This is the integral text of her keynote address.
Co-creating the city
A city museum is a lot like a diary of a city. It's a record of important things that happened in the city, or things that happened elsewhere that people in the city deemed important. It logs who was there, what these people did, what they looked like, what they believed. It's a record of everything that we thought would be worth keeping for the generations after us. But like diaries, museums are often written by very few diarists. And throughout history, the hands that have been holding that pen have almost always been white, male, and well off. But what about the stories of other people in the city?

The city belongs to all of us. So why do so few museums feel like they truly belong to all of us? And why is it that when there's a project that does include different voices, like the Collecting the City project at the Amsterdam Museum, we call that 'innovative' and an example of 'best practice'? Shouldn't it be normal practice? Shouldn't it be the default for a museum that is funded by all people, for all people?

I'd like to propose that we turn museums from diaries into collective scrapbooks, into platforms that show the diversity of a city, all of its eclectic ideas, and the multitude of characters in it. And I propose that we do it soon because we're already about a hundred years late.
Media
Image
A spectrum of collaboration styles
I'm a researcher, and I've spent the last three years studying ways that we can make the museum belong to everyone. I've specialised in the concept of co-creation. You've probably heard the term, it's quite the buzzword right now. It's about the idea that museums don't just work for all of their audiences, but also with them. It's about bringing people and communities into the museum to help shape and create a museum that is for everyone. Now, many people think co-creation is a synonym for collaboration, and that if you bring a community group into your museum meeting, or a few makers onto a curatorial panel, that automatically makes it a co-creation project. But it's not that simple. Co-creation is a very specific type of collaboration, with its own processes and values.

It's probably best described by putting it in the context of the full spectrum of collaboration. In that spectrum, there are five types of 'working together', and they're all characterised by how the project splits power and agency between the collaborators.
First, there's a type of working together that is called information, which is barely collaboration. It's a project in which a museum works with a community, but it really just tells the community what they should know about art or history. It's really a one-way street, and the museum holds all of the power in this case.

The second level is consultation. Here the museum asks a community group what it would like to see in the museum and they get a chance to share their thoughts. However, it's still up to the museum to choose if they want to do anything with the comments, so the power of the decision sits entirely with the museum still.

Then there is participation. In this type of collaboration, the museum invites the community to be part of a project but has set out exactly what that involvement will entail. For instance, they build an exhibition and in the final room, there's a wall that will be filled with visitors' responses to the exhibition topic. On that wall, the audience has the full power over what they want to contribute, but that freedom has a pre-determined format and also clear boundaries.

The fourth type would be co-creation. This is where the museum and the audience or community are equal partners in a project. They sit down together at the beginning of the project and both have a say in what is going to happen and how it is going to be done. It might even turn out that there isn't a need for an exhibition at all. It's completely flexible, and the process is a negotiation between the different aims and interests of all parties. Power and agency are equal for everyone involved.

And finally, there is community-led creation. This is where the power flips to the other side of the equation. Here, the community leads on the project and the museum follows. This happens for instance when museums lend out their spaces to community groups, for community meetings or workshops for example. The communities have the power over what they want to do in there, and the museum is just a helpful partner that contributes some resources, without claiming much power.
All of these approaches are valid types of collaboration in their own right, and they're all suitable to different contexts and circumstances. But co-creation to me is quite a special one because it's pretty rare to see it in museums, while it can be a really powerful way of working.
Media
Image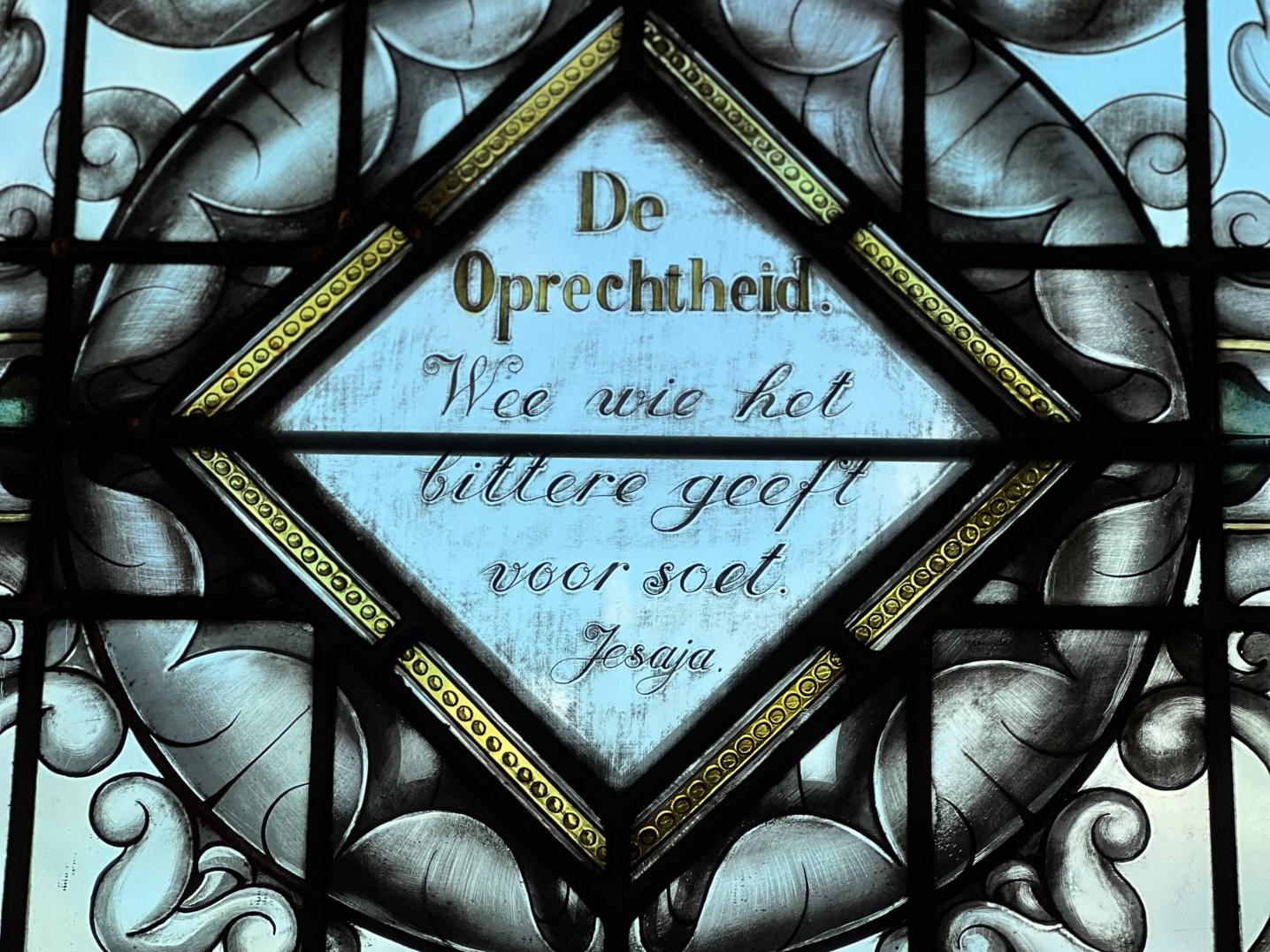 The challenges of co-creation
However, it can be hard to do co-creation well, and this is for a few reasons. First, you have to be quite flexible and open-minded. For instance, Queens Museum in New York was keen to work together with their local community on a project about the Covid pandemic. And so during the first lockdown, they asked their community what kind of project might be relevant or helpful for them. But Queens had been at the epicentre of that first wave and was hit really hard, and there wasn't so much need for art projects. Instead, they asked for a food bank. And so the museum, dedicated to being of help to its community, started running a food bank out of their gallery rooms, which were otherwise closed and empty during the lockdown anyway. The curators and museum staff, who I talked to during my research with them, weren't entirely sure how to fit it into their arts programme at first, but soon realised the huge potential the project had of bringing people in who would otherwise have never come inside the building. It's a real flagship project now, and it's still running, with a rich cultural side-programme on the days that the food bank is on.

Co-creation is also hard to do because it needs a considerable amount of courage to hand over some of your decision-making power to the communities you work with. It can feel scary to not set any aims or expectations until you sit down with your co-creators and to leave so much unknown. This way of working often scares funders too, who usually require you to set the exact aims and expectations in advance.

It is also difficult to take the time to build a genuine relationship with your community, especially when you have limited resources. But relationship building can't be rushed. You can't expect that people will immediately share their entire life's story through a form on a website. It's too transactional. You need to build up trust first. A radical trust that acknowledges that the expertise they have – which often comes from lived experience – is worth exactly as much as the academic or professional expertise from your curators. Only once you're equals, you can start a genuine exchange. Then you can actually compile a collective scrapbook, and avoid accidentally making a yearbook instead that collects everyone's info and displays them like rare specimens.
Only once you're equals, you can start a genuine exchange
Co-creation and impact
You might think if I'm going to spend so much time and resources getting to know the people of my city, how do I know if it's all going to be worth it? It's a fair question to ask. And my answer is that if it's done well, and with full commitment, it can have an enormous impact. The food bank project has been catering for about 600 families a week in New York, and most of them had never been to the museum before. It's an audience development impact that would never have been achieved had they done yet another neighbourhood mural. The key is that they gave their communities something they needed, something that they had actually asked for, instead of something the curators thought a community might need. So really, by asking, they were guaranteeing relevance and therefore guaranteeing impact.

Sometimes impact isn't about numbers, but about making a public stance. At Tate Modern in London, for instance, a co-creation project with their local board of neighbours led to a question about how Tate valued its communities. The group wondered if Tate, after just having named one of their new buildings after a major donor to the museum, they would also name a building after a local community member. And Tate agreed. Together with the neighbourhood group went through a co-creation project to determine who should become the emblem of their community, and finally settled on a local youth worker who turned out to be a vital agent in keeping the neighbourhood together. And so today, next to the Blavatnik building celebrating the wealthiest man in Britain, there is now the Natalie Bell building celebrating this local community activist and everything that she has done for the local area.
Media
Image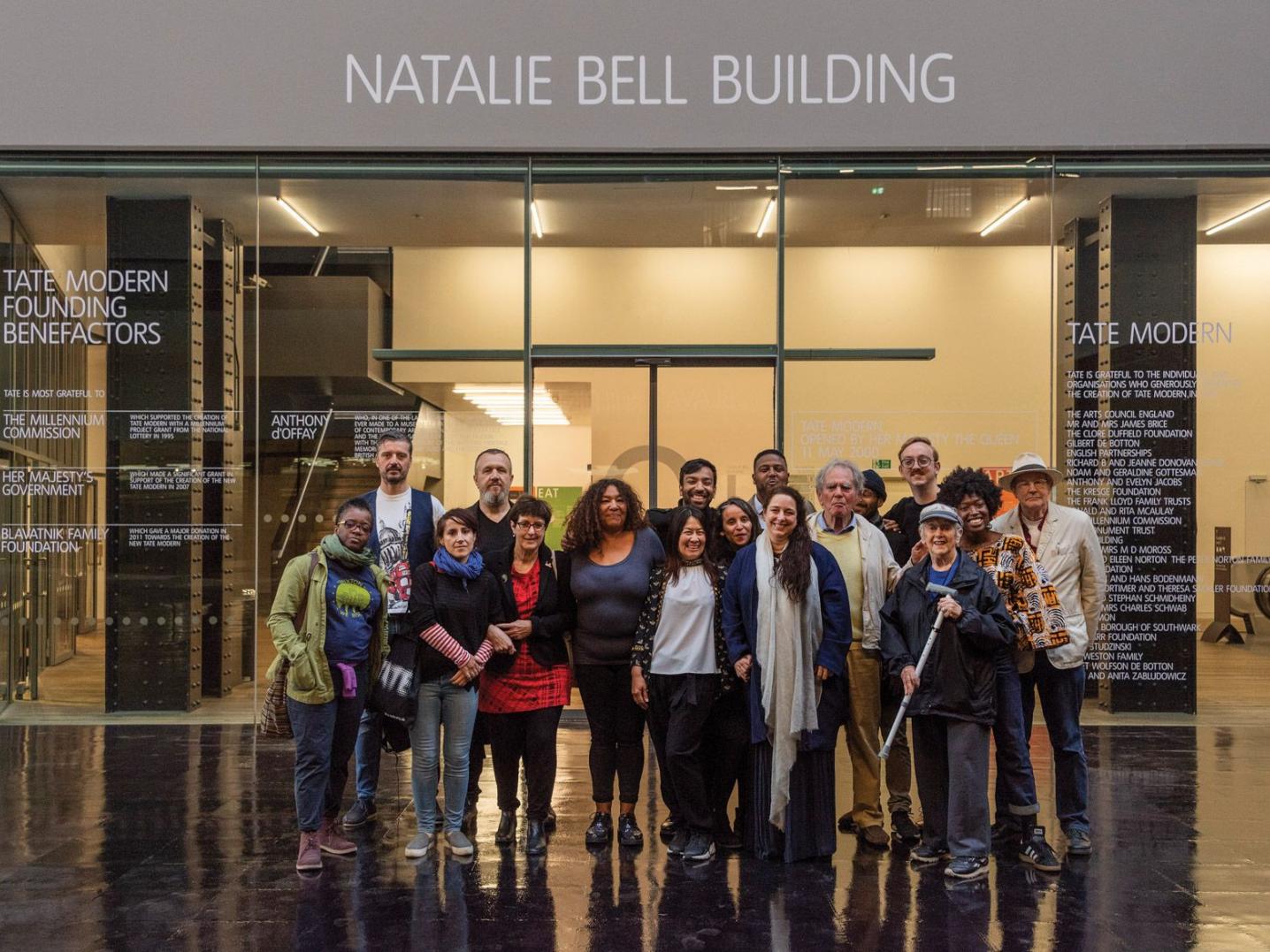 Impacts don't always have to be big. It can be a pair of fresh eyes from a community member that can make all the difference, like a critical friend who just asks 'but why?' every now and then.I worked with the Whitworth Art Gallery in Manchester in the UK for my research, and a staff member there explained a conversation she had with a local community neighbour, who was of South-Asian descent. He was part of a large Pakistani community that lives around the museum, but who barely visit the gallery. The staff member showed him an artwork that they had installed at the gallery entrance, which was a big neon sign that said 'welcome' in Urdu, which is spoken in Pakistan. She said she had hoped the sign would have helped the South Asian community to not feel daunted to walk in, but that she'd actually seen little effect. The neighbour then explained that actually, it wasn't that his people didn't feel welcome to visit the museum, but it was really just that most people didn't know that the big official-looking building in their neighbourhood was a gallery that they could visit. He suggested that if the sign had said 'art gallery' in Urdu, it might have been much more effective. So, had the artist, or the museum, co-created the sign with the community it was intended for, it would have known. Even a quick check-in with a willing neighbour can already make a huge change.
Move away from your own assumptions about what people need, respond to real needs and questions
Co-creation as a change process
Really, what co-creation projects often end up doing is holding up a mirror. And that can be hugely impactful in itself. It forces you to hold your work accountable to your audiences or the community you're doing the work for. It also helps you to see things in new ways, and to be creative, and find new solutions. And it gives you the opportunity to respond to real needs and questions, and to move away from your own assumptions about what people need. Holding up such a mirror to your own ways of working and your own beliefs and assumptions can really improve your own work, but it can also improve entire museums or even cities. If co-creation methods were embedded in everything our public institutions did, they would become more relevant, more part of the fabric of our cities, and much more diverse.

There are lots of things that you can already do, just by reflecting on how you work already. You might be able to start seeing when you're really giving away control and letting other voices speak. You might start to distinguish between real co-creation and tokenism, which is where co-creation projects go wrong most often. It happens often that people say they're going to do a co-creation project, while actually they're doing a consultation project, because they got scared of giving away control. But in fact, it doesn't have to be scary.

It's just about changing your own habits, so that when you organise a Dialogue Table, as you'll learn in one of the workshops at this symposium, it's not just about organising one, but also about making sure to sit down and listen – to genuinely, actively listen – to the community members you've invited. And it's so that when you decolonise your museum, as another of the workshops will help you to do, you also decolonise your own practice, and you reflect on the power and privilege you already have and get to distribute every day. And it's also so that when you work on place-making projects in a neighbourhood or city, and you can't help but also think of its value for your city marketing agenda, you can be transparent and honest about that to the communities you're working with, so that you can come up with a programme that benefits everyone equally.
Media
Image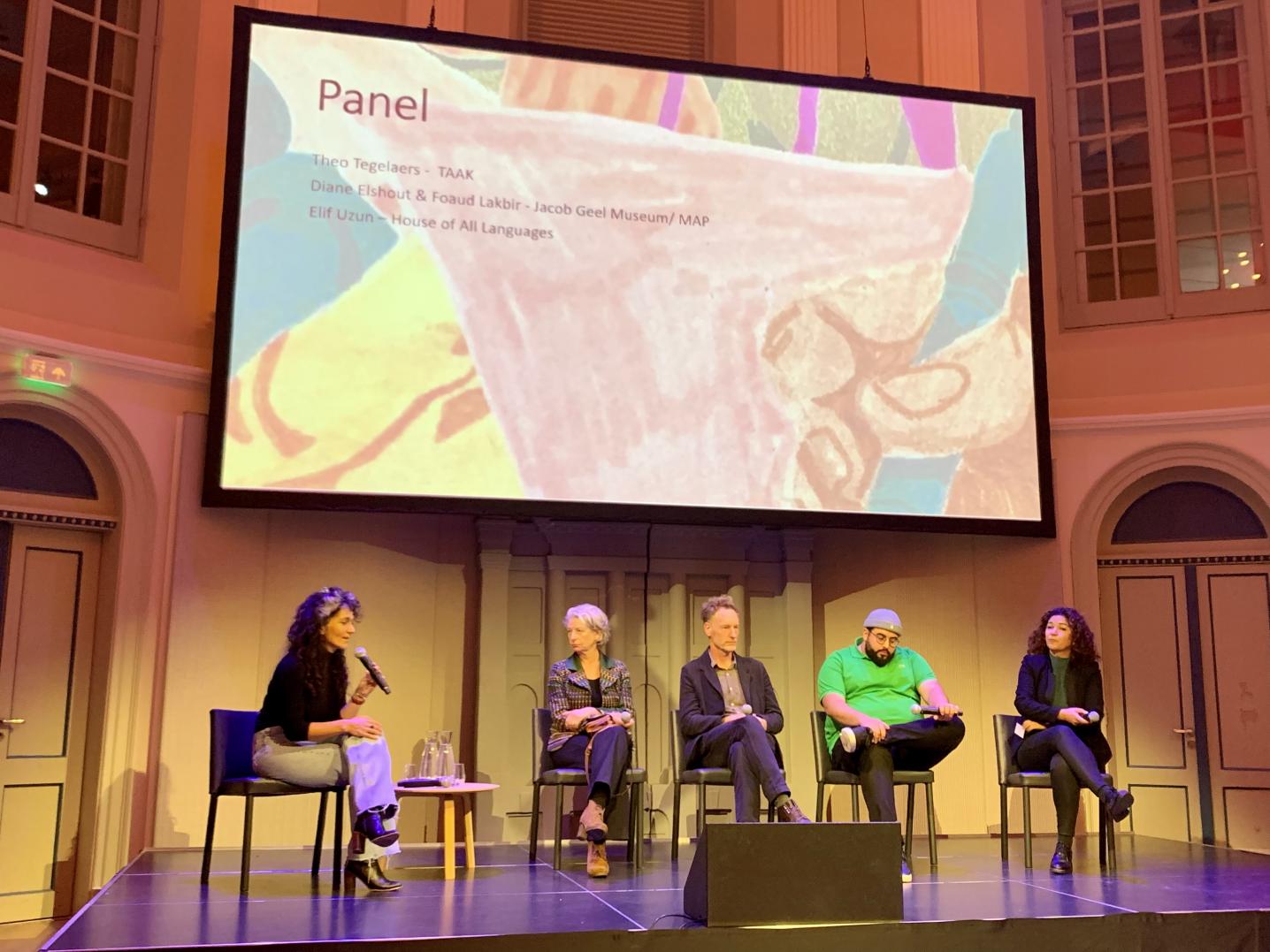 Your own co-created scrapbook
So while co-creation is a type of collaboration, it's also really a process of reflection. It forces you to reflect on where you stand, how much power you have in that position, and what you can do with it. And it challenges you to renegotiate the way that the power is distributed. It challenges you to address imbalance, to give it away, or to support others to claim more of it throughout the process. And so co-creation is a change process. And a learning process. An experimentation process, to figure out together with your communities what works and what doesn't. And it's about that process, not the product. Again, we're writing a scrapbook, not publishing a novel. We're creating a log of our learning together and the journeys that we have all been on. They can be messy, things might have failed along the way, but we all came out of it with new ideas and a better sense of who we are and of what the city around us is.

And so I'd like to invite you to use this conference to fill the first few pages of your scrapbook. To collect new thoughts, new ideas, new concepts, and let yourself be inspired by them. Look specifically for things that you had never thought about, or that you might even disagree with. Challenge yourself to think outside of your own box. And then bring it back into your own practice, or your own museum, and let it be the beginning of a collective story of your city.
Media
Image