In the spotlight: "I have a dream..." - Dutch award-winning youth theatre show presented in Moscow
After receiving the Dutch theatre award De Gouden Krekel, 'Martin Luther King' will be shown at the Gavroche International Festival in Moscow this weekend.
The play tells the story of Martin Luther King; a young man who has discovered a world of inequality in his youth and gives a speech of which everyone at least knows the first words: "I have a dream..." DutchCulture talked to director Jörgen Tjon A Fong about his upcoming shows.
 
What is the message behind Martin Luther King?
"The essence of the message is what Martin Luther King stands for: believe in your dreams. But what I also find important in the performance is that you don't have to accept the situation as it is. The performance encourages "children to think about how they can stand up against something wrong in their own environment and how they can change it. That is the other important message."
It encourages children to think about how they can stand up against something wrong and how they can change it
Which partner will you be working with in Russia?
"We work together with the Gavroche International Festival, a youth theatre festival at which several performances from the Netherlands are shown. The programmer of Gavroche festival came to watch the premiere of Martin Luther King during the Krakeling Festival in October 2018. When he saw the performance, he was very eager to book it. Dutch Performing Arts helped to realise the final journey."
Why did you choose to perform the show abroad?
"We are very happy that the show is popular abroad. It shows that Martin Luther King is a universal story in which audience interaction forms an important element. For example, the audience itself plays a central role in the march to Washington. HOwever, The show will be performed in Dutch, because we think it's important to show it in the original language. So at the Gavroche festival there will be live translation!"
Media
Image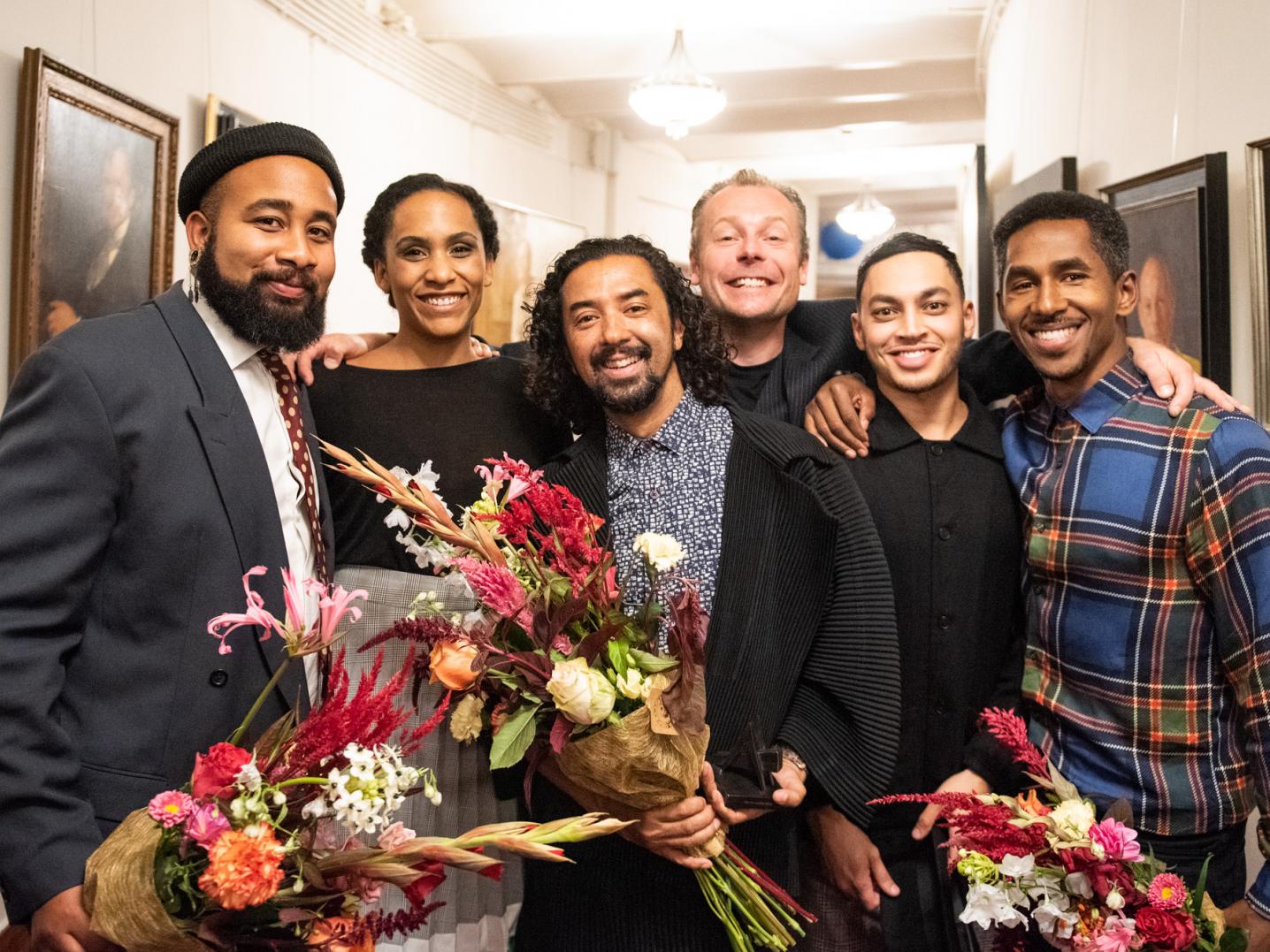 Where and when can it be seen?
There will be one performance on Friday 20 September at 18:30 and two more performances on Saturday 21 September, at 12:00 and 15:00. It can be seen at the Teatrium on Serpukhovka in Moscow, on the New Stage.
'Martin Luther King' is a co-production of De Krakeling, Urban Myth and STIP theaterproducties.
Next to Urban Myth there are 10 more Dutch youth theatre groups performing at the Gavroche Festival. Read more on the sites of the Teatrium and Dutch Performing Arts.
In the spotlight
Are you a Dutch or Netherlands-based artist performing abroad in the (near) future and would you like to be in the spotlight? Send us an email with detailed information and two horizontal high res images. The editing team will make a selection and get back to you.