Sharing the Ukrainian voice in CeRCCA residency, Llorenç del Penedès
Image
Image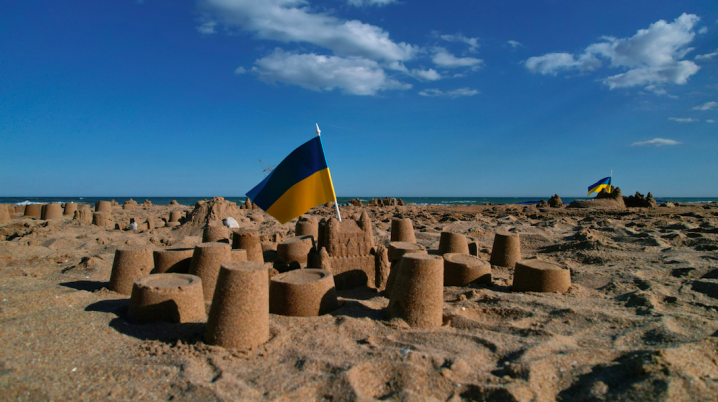 Sharing the Ukrainian voice in CeRCCA residency, Llorenç del Penedès
TransArtists interviews artist residencies who offer refuge in times of crisis.
Recreating Everydayness: Erasing boundaries between guest and host at CeRCCa artist-in-residency, Spain
The Center for Research and Creativity Casamarles, or CeRCCa, is a residency based in a house located in Llorenç del Penedès, a small village in the Penedès region of Catalonia. Coordinated by artist, curator and researcher Pau Catà, the residency works in what he calls a double structure. On the one hand, CeRCCa hosts artists to address the gap between contemporary art and the local community in the village, and on the other hand, it develops international curatorial and research projects, mostly focused on the Mediterranean region.
CeRCCa is a keepsake from Pau's grandmother and his own home. Blurring the boundaries between the guest/artist and the host/residency organiser and creating a sense of community is central to what Pau and naturally CeRCCa stand for. As he describes, through the contributions of the visiting artists, the house becomes an organism that is always changing; the contributions can be displayed artworks or interventions in the house, but also other minimal and temporary actions such as accommodating the furniture to one's needs, painting a wall or taking care of the garden: "I find it fascinating when people care not only of each other but also of the space they temporarily inhabit, making it theirs, their home."
The experience of being in a safe home setting was much needed for Ukrainian artists Maria Plotnikova and her partner Julia Kolesnyk. Since March 2022, they have been staying at CeRCCa after fleeing Kyiv following the Russian invasion of their country.
Media
Image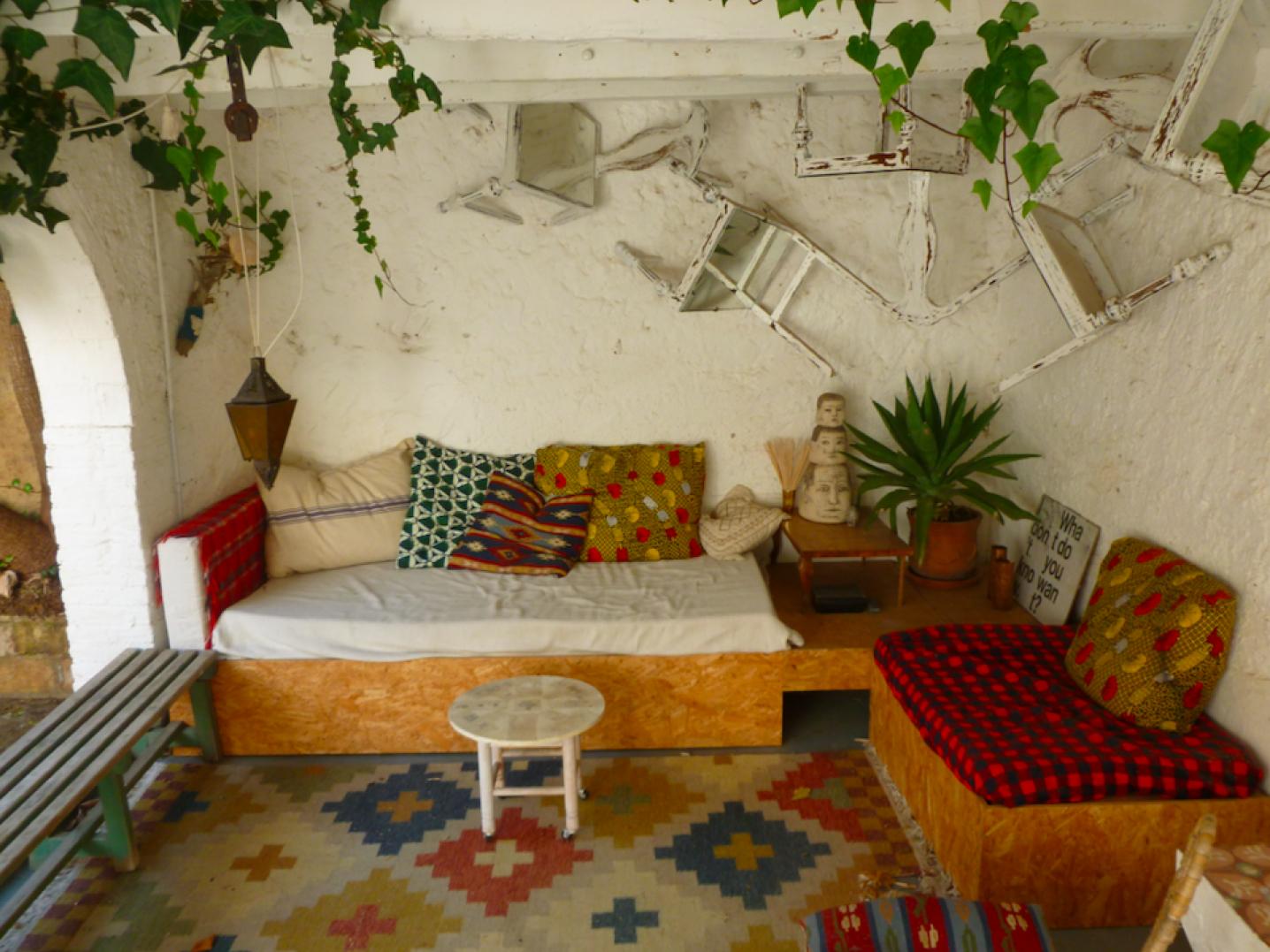 Restoring a sense of safety: the residency as a space for healing
Maria is an artist working mainly in performance and painting. In her work, she focuses on the theme of interpersonal relationships. The artist sees them as relations that "humans have with each other, working with the individual and collective aspects of being in the world". It can be said that such relations not only informed Maria's art practice but also connected her and Pau, ultimately facilitating her and Julia's stay at CeRCCa. Following a difficult escape from their war-torn country, the artists arrived in mid-March, deeply traumatised by what they witnessed and experienced. Maria explains that they could arrive to safety "with their bodies" but not with their minds, "the trauma kept on coming" as they were witnessing all that was happening from afar. "The first weeks were tough. We couldn't even start adjusting because we were still surviving this trauma. Looking at this house we could not see it as a real place. Our minds were still in Ukraine. We could not believe that there was a sky which was safe, that bombs were not going to fall... it was an effort to explain to ourselves that this was a safe place."
The first month at CeRCCA was all about restoring a sense of safety. Pau explains that responding to their needs was crucial and providing a healing place where they could rebuild their safety step by step. "It is important to forget the usual function of a residency as a space of creative exchange and production and to focus instead on caring and negotiating everyday routines," he says.
He highlights that – in order to facilitate a communal space – an important aspect is to erase any hierarchy that could possibly exist. "Too often there is a persistent dichotomy, a power dynamic between artist and curators, one which I don't align with. I think we are all creative. I'm obviously facilitating the residency, but erasing the ownership or the directorship of the space and creating a common ground to solve problems, to discuss things, to be proactive and positive is essential."
Looking at this house we could not see it as a real place. Our minds were still in Ukraine. We could not believe that there was a sky which was safe, that bombs were not going to fall...
Lack of funding vs. flexibility and adaptability
To Pau, this requires seeing the uniqueness of each artist, always keeping in mind that they are coming from different circumstances. He explains that after seven years of a well-curated programme, the residency doesn't have an established structure – such as having a selection of artists and open calls – at the moment. This de-institutionalisation has both advantages and disadvantages.
It is, for example, financially limiting. Pau: "Although it's been said that quite a lot of funding is available to displaced artists from Ukraine, this is often not the case on a local or regional level. There are no direct and quick resources at the artists' disposal, who find themselves in really hard situations." He explains that initially, the lack of funding was minimized thanks to donations. "Later on, the Emergency Fund by the Artist at Risk Connexion provided an important income to support the stay of the two artists. However, besides this invaluable help, we have been unable to find any other funding, neither from the municipality nor from the government."
Media
Image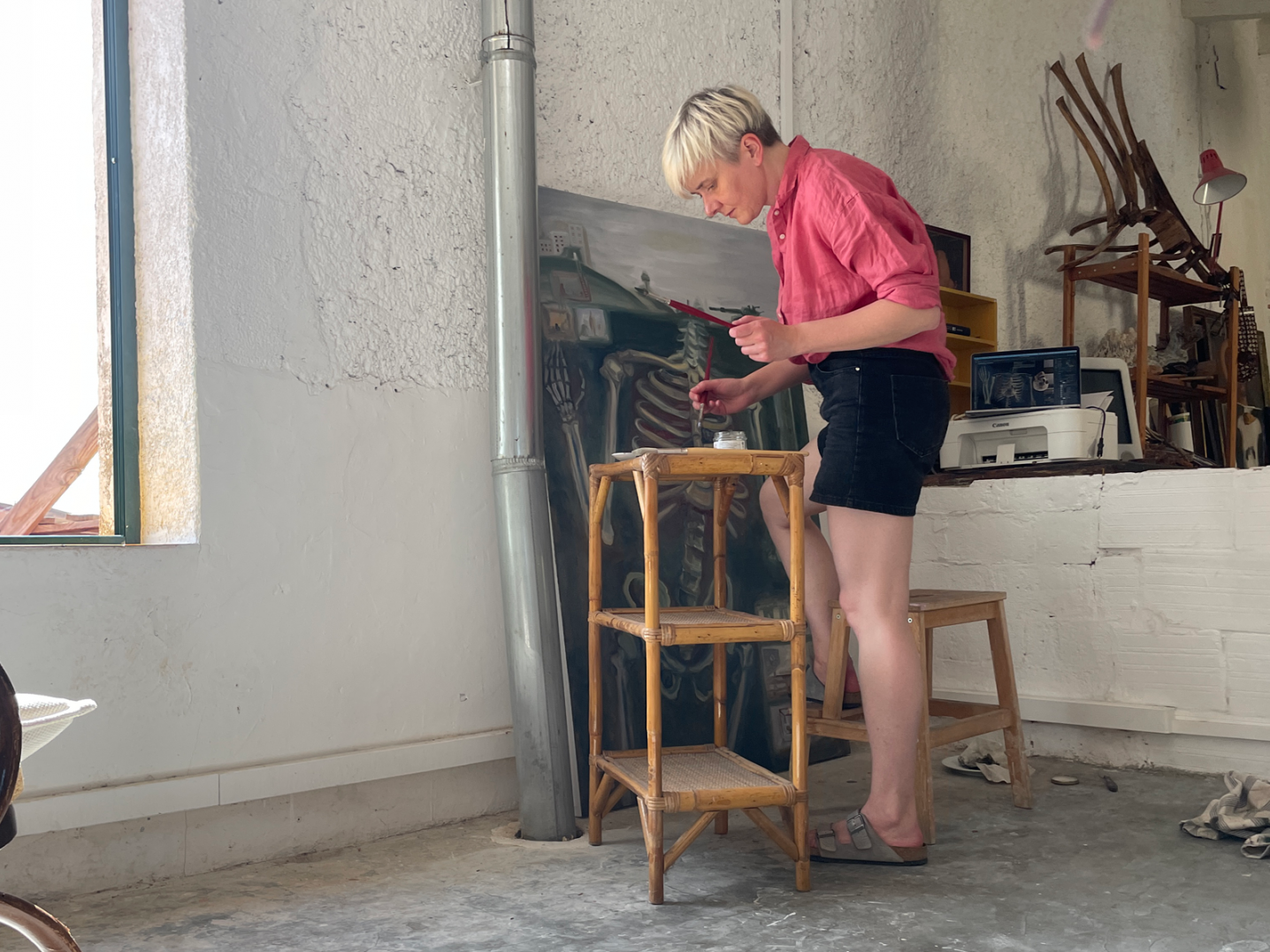 On the other hand, not having an established programme allows CeRCCa to have a certain flexibility and adaptability that Pau deems crucial in facilitating the needs of Maria and Julia. "Having a programme implies that you have some restrictions," he explains. "For example, initially we functioned through a clear structure: open calls, artists selection, residencies with a maximum of two months with several networking trips and a final exhibition. After this period, the artists had to leave because the next group of artists were starting their residency. This structure is something that eventually became quite problematic, mainly because of the emotional attachments created between us. The fact that CeRCCa finds itself in a more fluid state means that it does not have to comply with the requirements of both institutions and funding bodies, allowing it to host artists more flexibly, as we do now with Maria and Julia. In fact, initially, their stay was to last one or two months, but we have extended it to six months. Also, we have been able to host non-artists, in this case, Julia's sister and her partner as well as the Ukrainian documentary maker Zoya Laktinova. As an independent space, CeRCCa becomes more organic, always responding to the needs of the artists. This is quite beautiful and unique for a residency."
Although it's been said that quite a lot of funding is available to displaced artists from Ukraine, this is often not the case on a local or regional level
Sharing the reality of Ukraine and the everydayness
Maria describes that for her and her partner, having conversations with Pau about what was happening in their country and establishing a feeling of communality at CeRCCa brought them back to life: "Talking to Pau helped us to get out of this very concrete trauma, to distance ourselves a little bit from the events. When you start thinking, you stop feeling, which was therapeutic in a way. It was very important to reestablish the ownership of our bodies and to connect to the place here. When you are without any roots and you cannot go back home, it is healing to do something, to pick up activities, to get through. We started doing things in the house and establishing our routines. That brought us back to life."
Both artists were keen on sharing their experiences, not only with Pau but with the local community as well. Pau explains: "It is a gift to share and exchange experiences and talk around the dining table each evening. The knowledge and insights that Maria and Julia have, not only about the sociopolitical context of Ukraine, but also its history and about life in general, are fascinating. I was quite impressed because their situation, that of their families and the Ukrainian people is dramatic. But somehow, they have been able to slowly address that by sharing their personal trauma and that of their country."
In fact, both artists were experiencing 'an unavoidable sense of guilt' upon their arrival at CeRCCa, for having left their country. But their desire to fight together with their people from a distance was strong. "We wanted to explain to people what is actually happening," says Maria.
Media
Image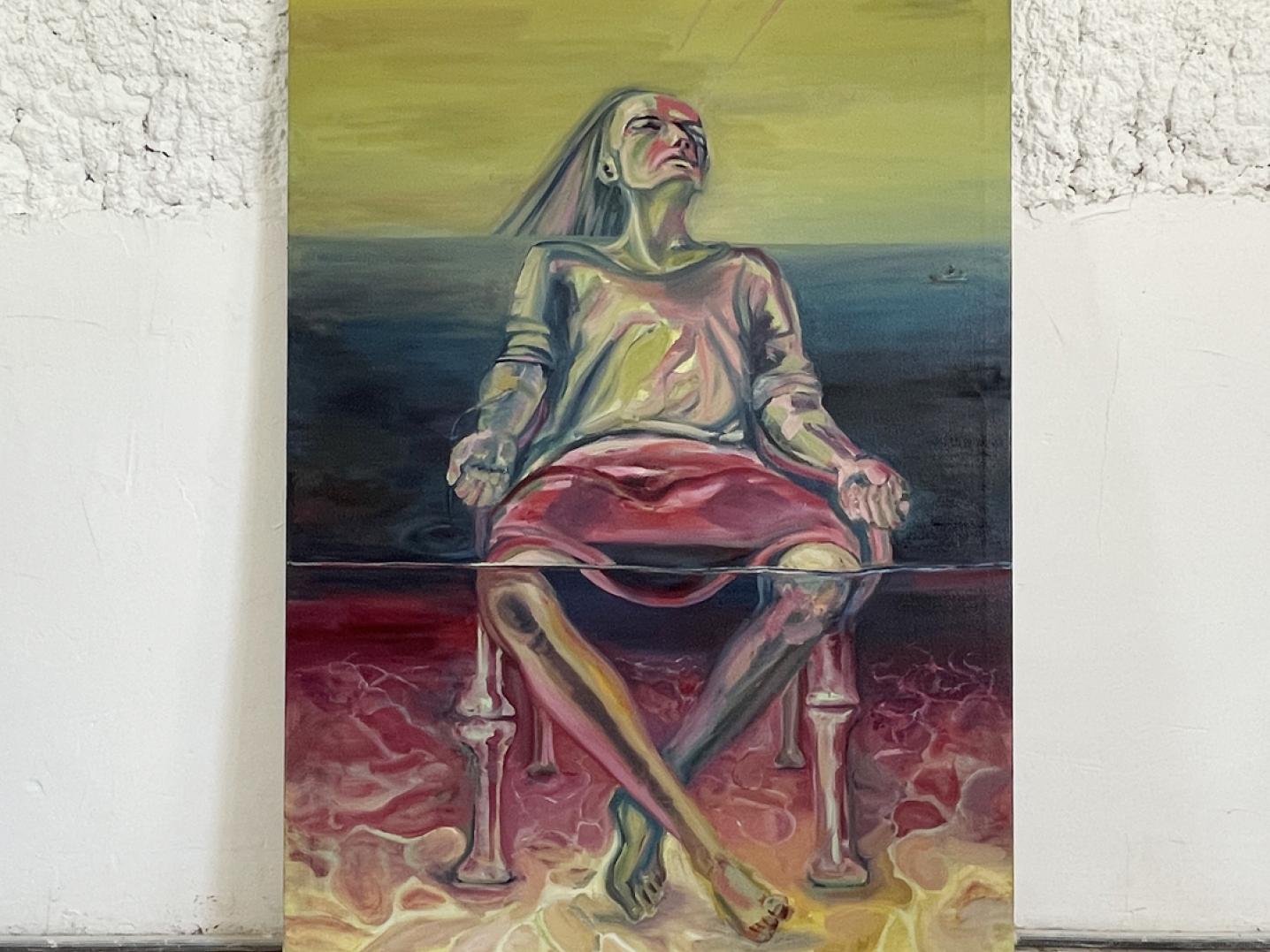 Next to giving a talk in the local community centre, giving radio interviews and a presentation at the art space La Escocesa in Barcelona, they organised a collaborative intervention by the sea, gathering with Ukrainian refugees and locals to build sandcastles to mourn the children who were killed during the war. Maria describes the event as a moment of collective grief that had cathartic outcomes: "You are kind of blocked in your grief and it is overwhelming, it's too much. To do something, a collective action, is really powerful."
But it's not as if after this healing process Maria could pick up her artistic practice. "As we discussed with Pau, within my practice painting is responding to other needs than those I fulfil through performance," she says, "My plan is to work on a series of paintings the whole summer that will be exhibited in the village in August."
Since they first met in March, Maria, Julia and Pau have become friends. They have created a small community that they build together through caring and sharing. CerCCa has become a space to live together, to be responsible for the well-being of each other.