The torch-bearer of cultural exchange between The Netherlands and Japan
The torch-bearer of cultural exchange between The Netherlands and Japan
The NL-Kanto programme keeps the flame of creative exchange between Japan and the Netherlands burning – despite, or perhaps even thanks to the pandemic.
NL-Kanto is the interdisciplinary cultural programme of the Netherlands in Japan initiated by DutchCulture in collaboration with the Dutch Embassy in Japan. Themes of Inclusivity/Diversity and Beyond the Capital are at the heart of this programme, explains the Dutch embassy's cultural officer, Kim Dang. "In Japan there is a lot of interest in how Dutch society works. This concerns for instance the field of LGBTI, but also the emancipation of disabled people. Through NL-Kanto we therefore choose to support cultural activities with projects centred on societal issues." Originally NL-Kanto was planned as the cultural counterpart to the Tokyo 2020 Olympic and Paralympic Games. But due to the pandemic the event was postponed, explains Dang. "The theme of the Olympics was Unity in Diversity; with NL-Kanto we connect to this perfectly."
Media
Image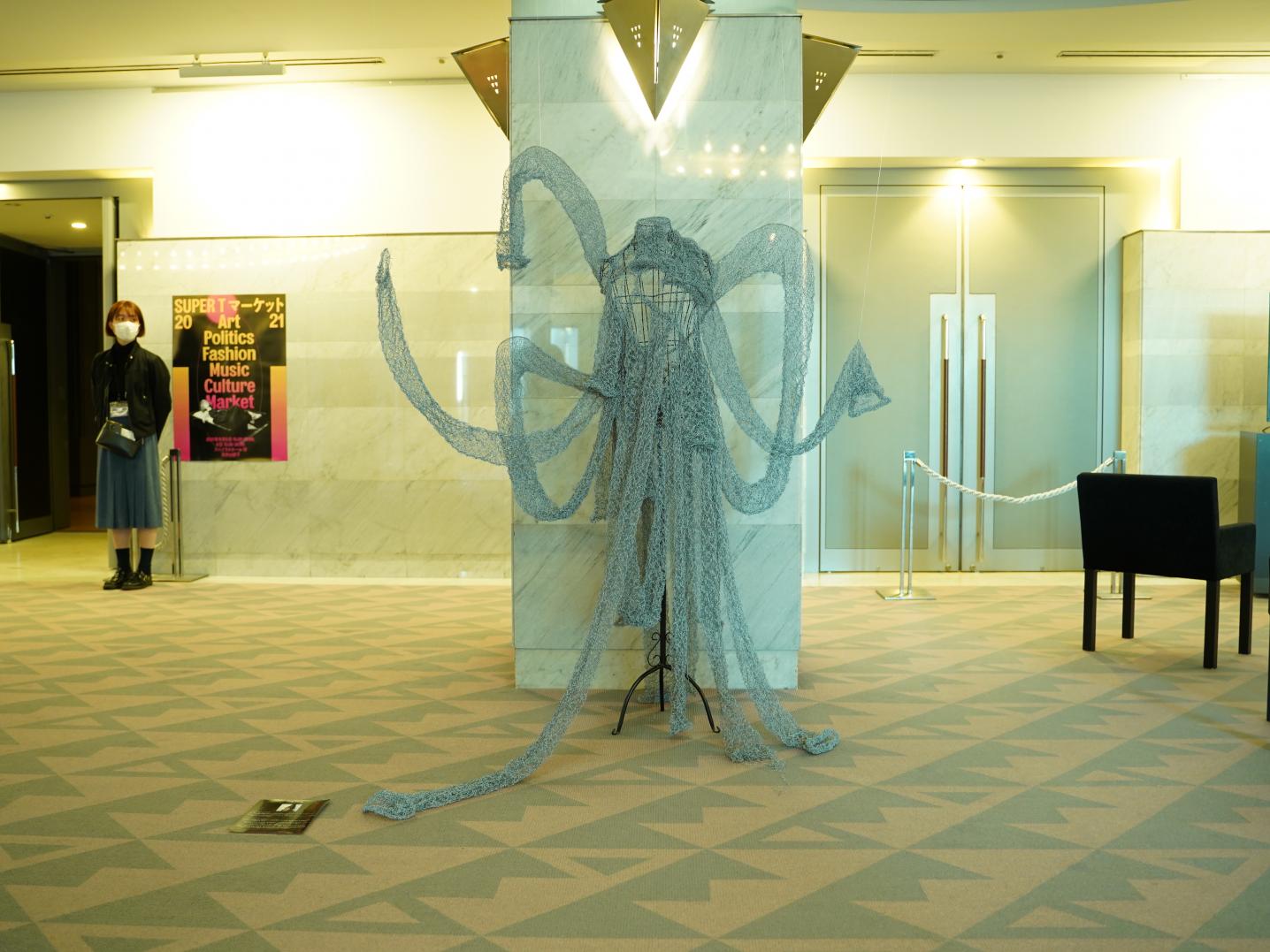 In Japan, there is a lot of interest in how Dutch society works. This concerns for instance the field of LGBTI, but also the emancipation of disabled people
Tokyo and beyond
Kanto is a geographical area of Honshu, the largest island of Japan. With one-third of Japan's total population (over 40 million people) living in this area, Kanto is the world's second-largest sub-national economy. The focus on the Kanto region, with Tokyo at its centre, reflects the motto of the new multi-annual cultural strategy of the Netherlands towards Japan for the policy period 2021-2024: Tokyo and Beyond. This motto is grounded in the realisation that cultural production may take place outside Tokyo, but that Tokyo is where productions are presented. Dang: "We want to get regions outside Tokyo to become involved in what happens in the capital."
Super T Market
Amsterdam-based Japanese pianist, artist and film director Tomoko Mukaiyama develops art installations and performing arts projects that combine music with contemporary dance, fashion and visual art. She has collaborated with film directors, designers, architects, dancers and photographers, such as Marina Abramovic, MERZBOW, Jiří Kylián and Michael Gordon. NL-Kanto brings her project Super T Market, which she initiated in 2012 in Amsterdam, back to Japan. "It started as a mix of art and consumerism, inspired by the changes in Dutch culture policy. At that time in the Netherlands, we suffered a huge cut in funding for culture. Super T Market was my personal critique. I asked myself: if you are young and at the beginning of your career – with no funds or subsidy – where could you show your work, your music, your art? With Super T Market I organised piano concerts in prominent venues like Het Concertgebouw and Muziekgebouw aan het IJ, and decided to make the scale bigger, by sharing the place and audience with younger artists. I had only one condition: whatever the concept was, they had to sell their artwork there. Visitors had to pay for it. My piano concert would be in the middle, but after, in between or before there would be another performance, exhibition, film, shop, installation or party," Mukaiyama says.
"For NL-Kanto I organised Super T Market in Japan , but because of COVID-19 I had to cancel it twice. Only last month, we had a rerun on-site. I chose the work of Dutch artists Koos Buster, Manuel Pellegrini, Noa Jansma, Simo Tse and Ting Gong. I looked for fancy, beautiful venues, in the centre of Tokyo, like Aoyama district – the most fashionable, cultural street. And we had seven round table discussions, all addressing the themes of inclusivity and diversity."
Of course it has been difficult, she says. "But we must move along with it. I will keep performing, also for smaller audiences, as long as it's inspiring. I always see opportunities to do something."
Free haven
Studio The Future is an experiment-focused publisher and a curatorial artist duo. They are organisers, designers, and creators of cultural networks and communities. Their project Free Haven is designed around the question: How open is our cultural sector? Due to COVID-19, their planned series of exhibitions and panel talks in Japan was cancelled. Instead, The Future has turned to a less fleeting medium to communicate its themes. Namely, a series of (video) interviews and essays with artistic practitioners from various fields in Japan and the Netherlands. Vincent Schipper: "The inspiration for Free Haven was our struggle with the idea of diversity and inclusivity in the cultural sector, especially in the Netherlands. Being an open society is an important aspect of Dutch society. But how open is our creative sector, really? Do people of different backgrounds, not just in cultural but also educational respects, have the same opportunities? What is the message that is out there? And what is the role of the creative sector in a society that needs to be both diverse and inclusive? We sat down with 16 creative practitioners (7 Dutch and 9 Japanese) and discussed these topics. All talks will be published on a dedicated website and as a series of zines, eventually to be compiled into a 704-page book."
How does he see the future? "Brightly. A project like NL-Kanto is a way to link up different voices from Japan and the Netherlands in order to collaborate in the future. Like this we keep each other interested and inspired, tackling issues individually, but also globally. We as artists have a responsibility. We don't talk politics, that's a clear decision. It's about people's individual ideas, all deeply personal."
And what is the role of the creative sector in a society that needs to be both diverse and inclusive?
Media
Image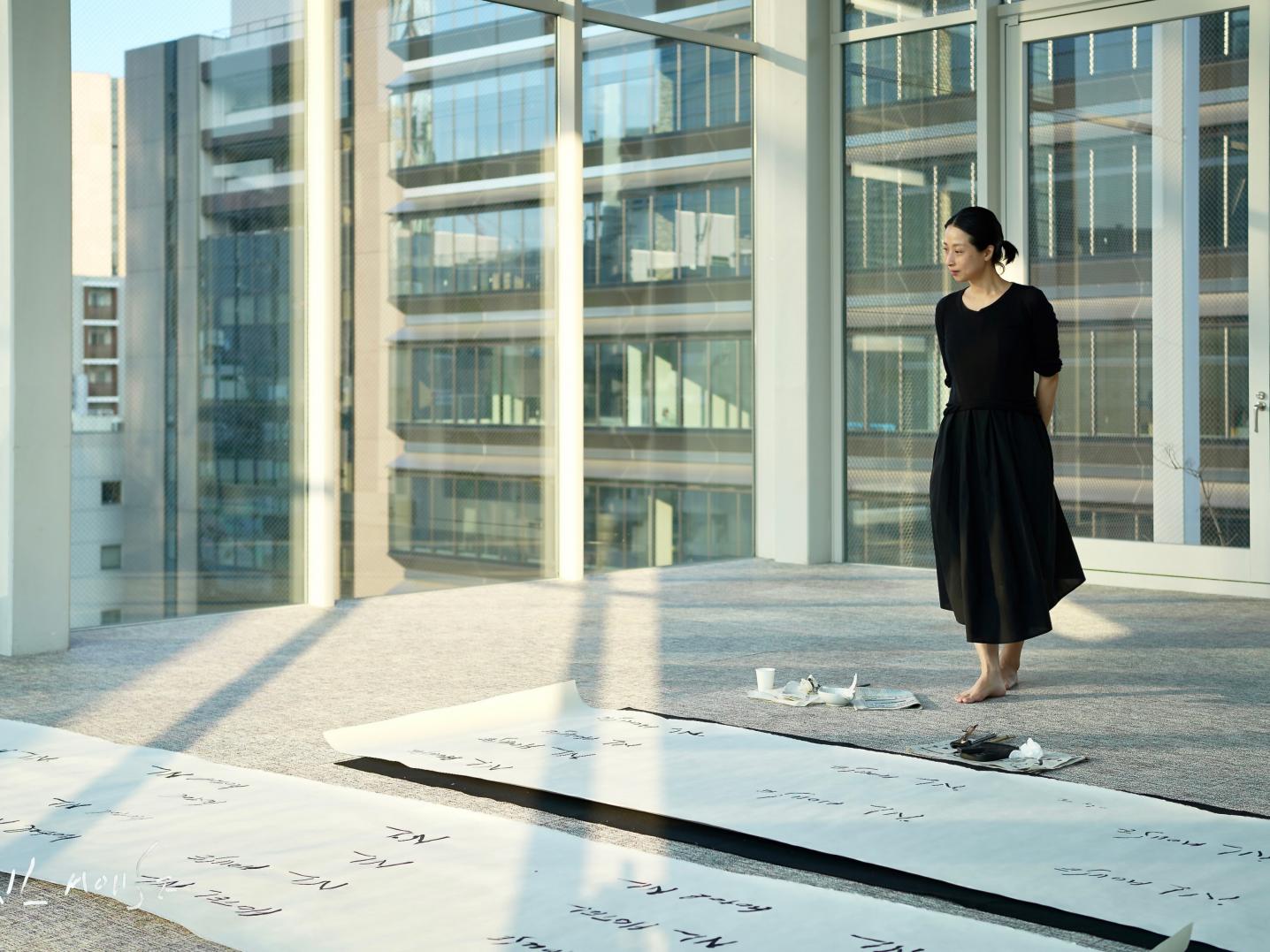 Mono & Talks
MONO JAPAN, another participant in NL-Kanto, aims to introduce high-quality Japanese products to Europe. "We'd like to show how Europeans respond to traditional Japanese objects and techniques and vice versa. Japan has long embraced the concepts of sustainability and circularity that are now also a driving force in Europe", says director Emiko Chujo. For Mono & Talks she wanted to introduce two artist-in-residence programmes in Japan by means of both presentation and discussion. However, she too had to change her initial plan due to the pandemic. At its core, Mono & Talks has become about how to use the restricted resources in a positive way.
Chujo: "We were able to organise this project mainly thanks to the support of the Dutch embassy and DutchCulture. However, there was also a limitation because of travel bans and lockdowns. I had to change my idea so many times, but because of that we came up with the concept of making our exhibition booths circular and waste-free, and we could realise this perfectly from a distance. Meeting, collaborating and spending time together online brought about inspiration through conversation. We soon realised that the process itself would also be quite interesting. And so, we organised the Mono & Talks event: like this our focus was not only on product but also on process. Not knowing anything was scary but liberating at the same time, as we constantly had to come up with solutions. It was risk management and opportunity all at once. I must say: COVID forged a bond. All online meetings were filmed and recorded. We'll edit them and put them on our YouTube channel."
Despite the hurdles, she feels they have taken Mono Japan one step further this year. "Next September we'll also show the exhibition in our yearly Amsterdam event."

Media
Image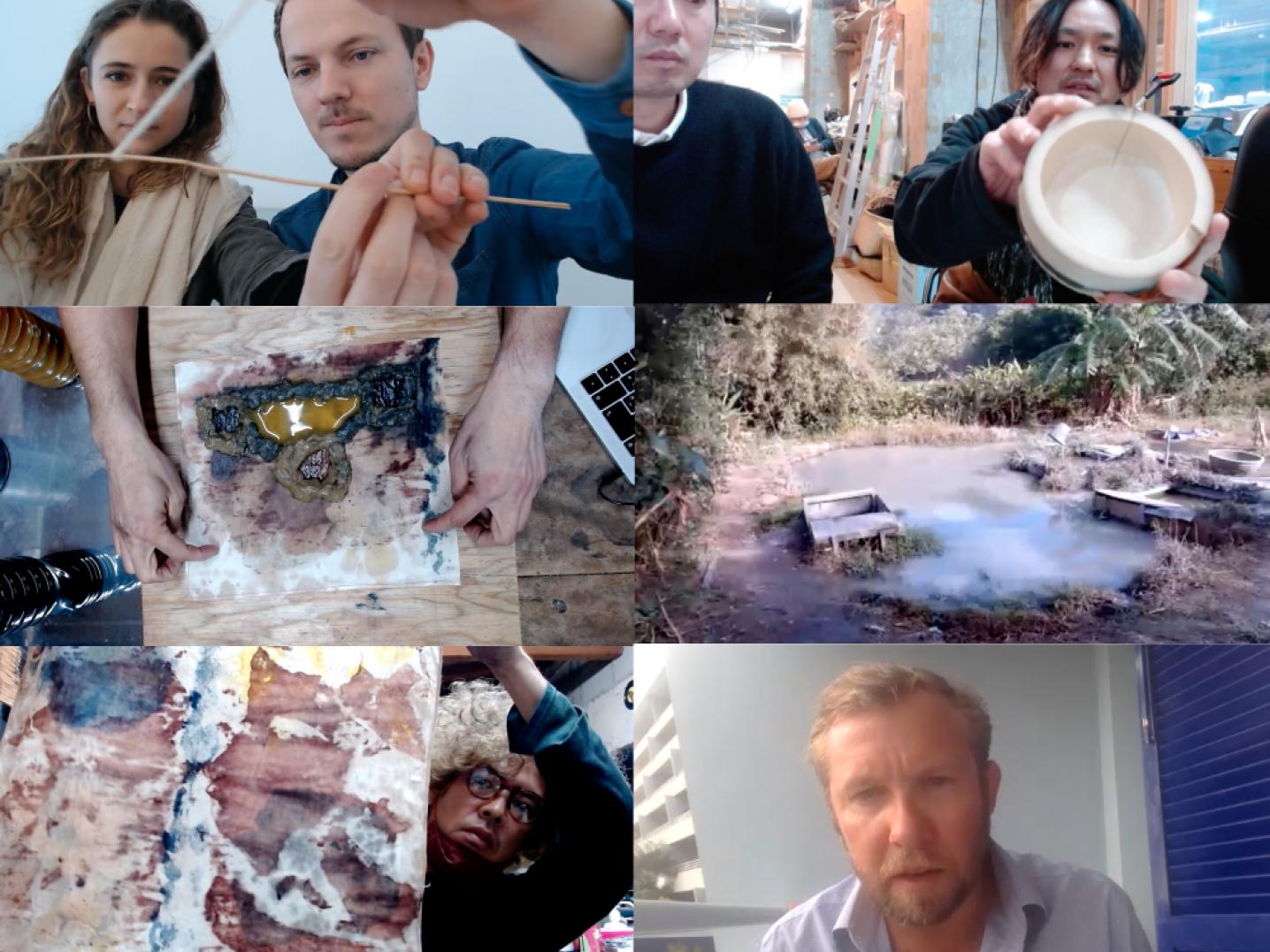 Future plans
In a post-COVID-19 era, it will be crucial to engage both Dutch and Japanese cultural practitioners in an exploration of future-proof formats or platforms for sustainable cultural exchange and cooperation. In doing so, the Dutch embassy in Tokyo will focus more on structural issues within the Japanese cultural sector, in order to contribute with Dutch experience, such as the promotion of Artist-in-Residencies (AiR) infrastructure in Japan with the help of DutchCulture | TransArtists.

The Dutch embassy also has a positive outlook. Kim Dang: "All projects were postponed by one year, but that's the fun part of working with creatives: they find creative solutions, they manage to adapt. And we've moved along with them."
Online talk on 10 December
DutchCulture organised an online talk on 10 December, focusing on the subject of inclusivity in the Netherlands-Japan cultural cooperation. The NL-Kanto programme was at the centre of the event to inspire creative minds that are interested in working in and with Japan in the future. NL-Kanto's main goal remains to promote cultural exchange between the Netherlands and Japan generally – also after overcoming the hurdles created by COVID-19 restrictions.
Would you like to receive more information regarding opportunities for cultural exchange with Japan? Feel free to contact our Japan advisor Ian Yang with your questions. He can inform you about the latest developments in the country, relevant contacts and cultural venues.