In the spotlight: Dutch graphic novelist Aimée de Jongh is on top of the comic-loving world
Graphic novelist Aimée de Jongh is renowned worldwide for her captivating and well-curated graphic novels, and she's continuing this trend in her latest work.
Dutch graphic novel artist Aimée de Jongh is amongst the top comic- and graphic novel artists in the world. Her works, including graphic novels as Blossoms in Autumn, Taxi!, and Days of Sand, have been awarded numerous distinctions such as the Prix Saint-Michel, the Prix Atomium de Bruxelles, and the International Manga Award. The Jongh's comic career took flight at age 22, around 2010, when she started making daily comic shorts for the Dutch newspaper Metro. At age 25, she published her first graphic novel titled The Return of the Honey Buzzard, which was later adapted to a live-action feature film.
Media
Image
Days of Sand
Her latest novel, Days of Sand, follows an American photographer in the 1930s who is assigned the task to capture the dustbowl, a natural phenomenon plaguing the USA at the time. Soon enough the photographer realises that the scale of the dustbowls is too large to capture in an image. With this novel, de Jongh possibly refers to current affairs, pointing out the great challenge we face when tackling climate change.
Media
Image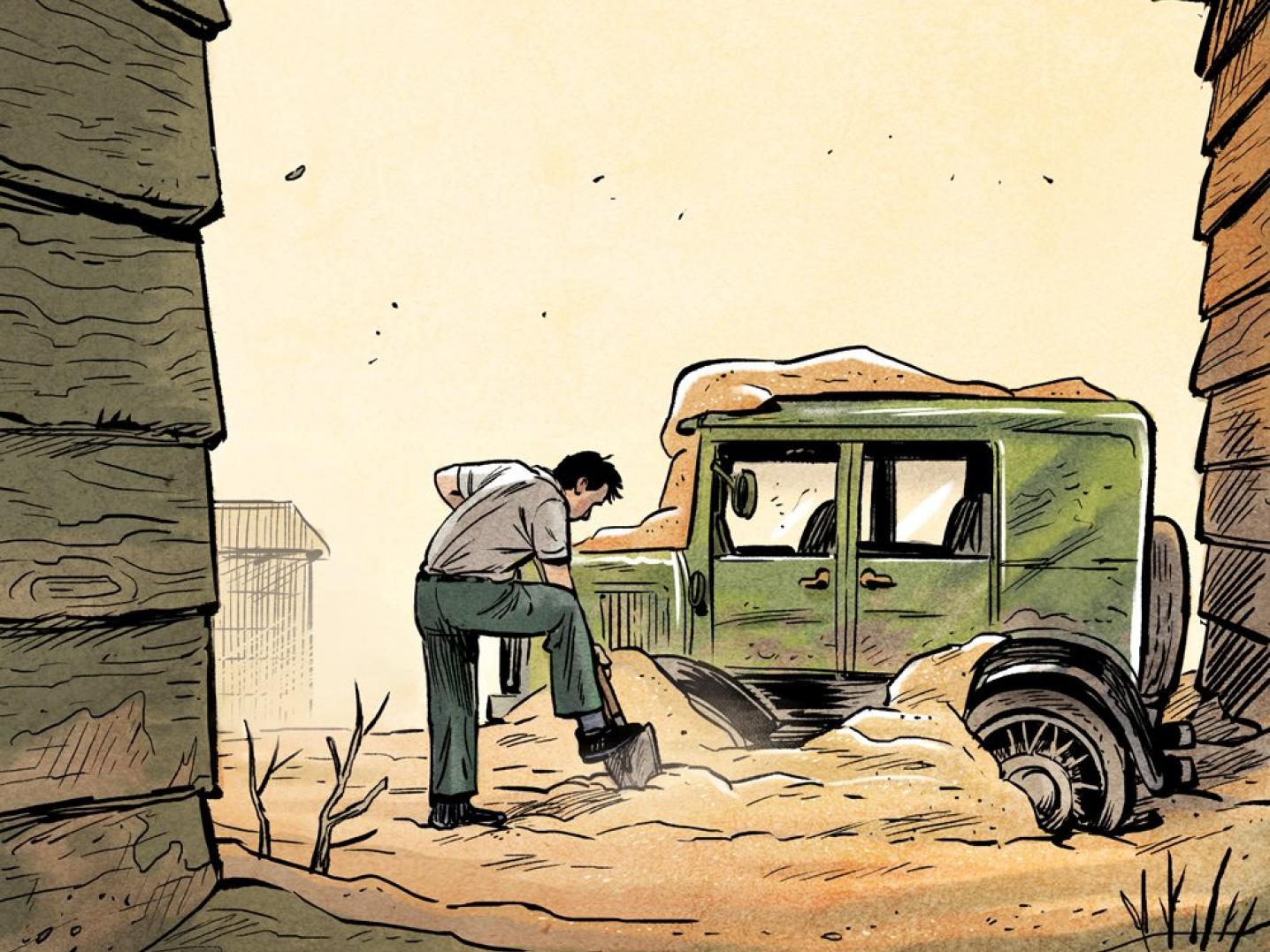 International success
Interestingly, the Jongh's work is significantly more recognized in countries apart from the Netherlands. In neighbouring countries like Belgium and France, readers are lining up for an autograph and a personal sketch. In the Netherlands, however, her work is not nearly as widely known. In an interview with the NOS, de Jongh theorizes that this discrepancy is due to a difference in popularity of the graphic novel-genre between countries.
Not just graphic novels
Along with her work on graphic novels, the Jongh is active in (graphic) journalism and animation. Among others, she has published the drawn report Europe's Waiting Room, following a visit to the refugee camps in Lesbos in 2017, and most recently she has created 6 animated short films for the new exhibition Slavery in the Rijksmuseum in Amsterdam. Be sure to have a look at some of de Jongh's work when you get the chance!
Media
Image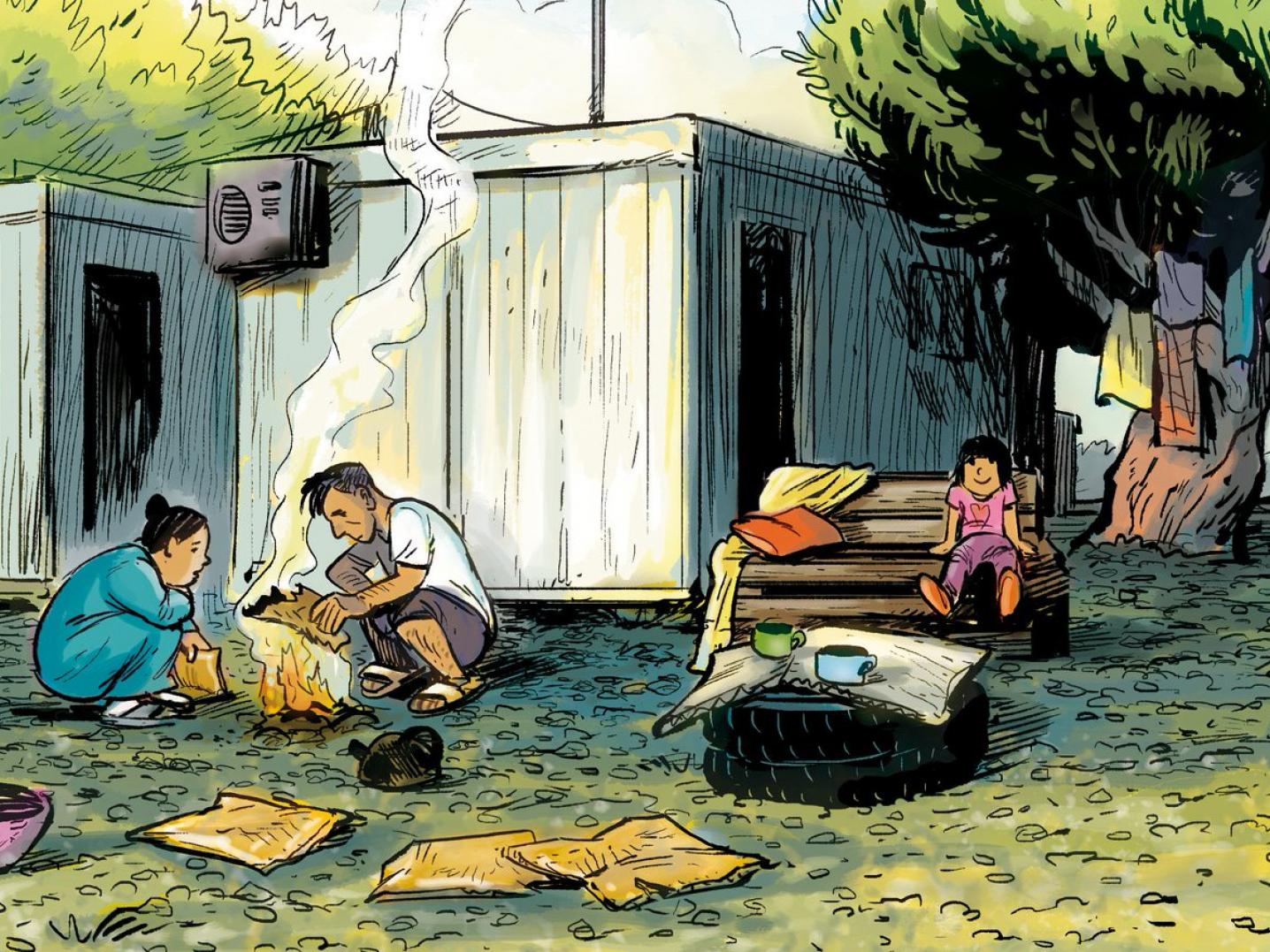 Storyworld
In other comic-related news: the city of Groningen has recently welcomed their newest museum Storyworld, a museum that exhibits everything to do with comics, animation, and games. From pencil to product, the museum teaches you everything about creating and designing graphic artworks. Naturally, Aimée de Jongh her work and working methods are included in the exhibition.
In the spotlight
Are you a Dutch or Netherlands-based artist performing abroad in the (near) future and would you like to be in the spotlight? Send us an email with detailed information and two horizontal high res images. The editing team will make a selection and get back to you.