'Versatile Volumes': Best Dutch Books Designs meet Korean Artists' Books
'Versatile Volumes': Best Dutch Books Designs meet Korean Artists' Books
The Korean Foundation hosts the exhbition 'Versatile Volumes – The Best Dutch Book Designs Meet Korean Artists' Books' from 23 June to 13 August 2021.
The Korea Foundation, in collaboration with the Embassy of the Kingdom of the Netherlands in Korea, host the Versatile Volumes – The Best Dutch Book Designs Meet Korean Artists' Books exhibition from 23 June to 13 August 2021. The exhibition commemorates the 60th anniversary of the establishment of diplomatic relations between the Netherlands and the Republic of Korea. Audiences are able to enjoy this exhibition both in person at the KF Gallery and virtually via the KF's website.
The best Dutch Book Designs is an award bestowed each year to 33 selected books in the Netherlands, a country considered to be a powerhouse of graphic design. First bestowed in 1926, the award is one of the oldest and most prestigious in Europe. The Best Dutch Book Designs award offers a way of promoting diversity and artistry in books and encouraging experts and professionals working in the field.
The exhibition features the 33 Best Dutch Book Designs of 2019 exhibited alongside 17 artists' books from Korea. Versatile Volumes, the title of this exhibition, not only symbolizes the diversity and artistry of the books but also challenges the conservative perceptions of the book as a medium. Artists' books, unlike catalogues or art books, are defined as a book or a book-like object made by an artist and hold an intrinsic creative idea or vision by the artist. Korean curator and Art Book Press president Cho Sookhyun selected the 17 Korean artists' books based on their artist distinctiveness.
Media
Image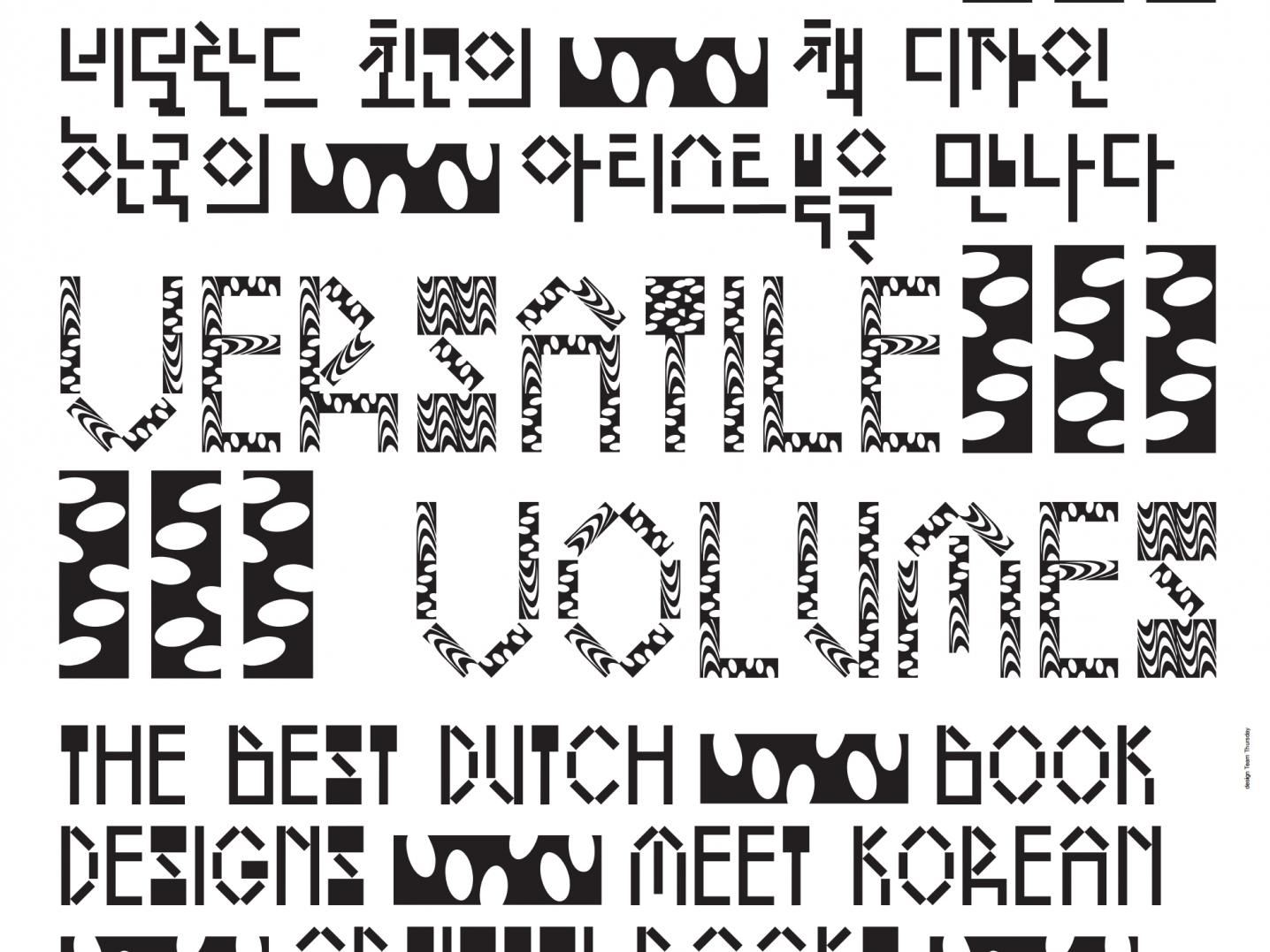 The Dutch graphic designer studio Team Thursday, in collaboration with Korean artists RohwaJeong and Kyoungtae Kim, contributed in terms of the graphic design for the exhibition as a whole, as well as specially designed bookcases and accordion tables. Kyoungtae Kim also displays photographic works of book designs from various angles, presenting new perspectives.
The collaborative exhibition with art professionals from the Netherlands and Korea serves as an opportunity to deepen cultural exchanges between the two countries. Moreover, Versatile Volumes hopes to quench the thirsts of bookworms, graphic designers, (artists') book makers generating new perspectives and curiosity toward the book as an artistic medium.
Check out the complete overview of Dutch cultural activities in South Korea in our database. If you are a cultural professional interested in an international collaboration with South Korea, feel free to contact our advisor Ian Yang.