Australia
About
Read our COVID-19 Information for cooperation with Australia
Australia and the Netherlands
Australia and the Netherlands share a long and rich history that stretches all the way back to the first European contact with the continent when the VOC ship Duyfken landed at (what would later be called) Cape York Peninsula in 1606. Since this first interaction, Australia and the Netherlands have built close people-to-people connections and ties across a range of mutual interests.
Between 1947 and 1971, 160,000 Dutch people emigrated to Australia. These emigrants contributed to Australian society, culture and prosperity and became an important factor in shaping the nation. According to the 2016 census, almost 340,000 Australian people are of Dutch descent.
Heritage: maritime, migrants, military and mercantile
The shared story of Australia and the Netherlands offers Australian institutions numerous opportunities to explore Dutch-Australian connections, particularly in the field of heritage. Under the Netherlands' international cultural policy 2021 – 2024, Australia has been designated as a focal country, and Australia is a partner country of the International Heritage Cooperation programme. This means that Dutch-Australian heritage projects are eligible for support from various national funds, including the DutchCulture Matching Fund.  
The Dutch embassy in Canberra also administers grants for projects that support one or more of four key heritage themes: maritime, migration, military, and mercantile. Grants are available to Australian-based institutions and professional organisations that collaborate with a cultural partner based in the Netherlands. Applications can be submitted from the beginning of each calendar year for a period of six months.
In addition to the four heritage themes, the Netherlands is taking a proactive role in engaging with contested histories, including the repatriation of colonial objects. The embassy is interested in working with partners and projects in Australia engaged in this debate.
Visual arts, serious gaming, design, fashion and architecture
The cultural dialogue between Australia and the Netherlands is profound and extensive and includes museums, galleries, libraries, archives, universities and local government organisations. For many decades, major Dutch performing arts companies such as the Nederlands Dans Theater, Internationaal Theater Amsterdam and the Asko|Schönberg ensemble, and composers such as Louis Andriessen and Michel van der Aa, have made significant contributions to Australia's cultural calendar.
Dutch artists and companies have also made their mark in the fields of the visual arts, design, serious gaming, fashion and architecture. The Dutch architecture firm OMA recently collaborated with the Australian firm HASSELL to design the award-winning Western Australian Museum Boola Bardip in Perth. The multi-disciplinary design firm, Studio Toer, has collaborated with Sydney's VIVID festival to present innovative lighting installations. Dutch visual artists are generally well-represented at the Biennale of Sydney, the Museum of Contemporary Art (Sydney), and the Australian Centre for Contemporary Art (Melbourne). Read more...
Information & advice  
Would you like to receive more information regarding opportunities for cultural exchange with Australia? Feel free to contact our  Focal Countries Desk with your questions. They can inform you about the latest developments in the country, relevant contacts, stages and other cultural venues.
Further reading
Advisor
|
Image
Image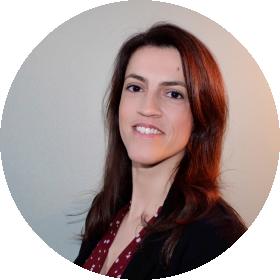 Josine Backus
Role
Advisor - Focal Countries | Brazil
Email
j.backus

[at]

dutchculture.nl
|
Image
Image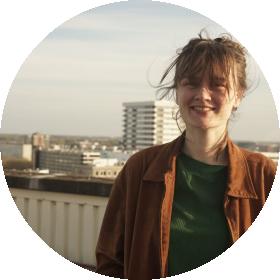 Minke van Schaik
Role
Advisor - Focal Countries
Email
m.vanschaik

[at]

dutchculture.nl
|
Year:
Australia at a glance
38 registered activities in 2021
featuring 23 artists


Number of activities
12 months (2021)


Activities by
discipline in 2021


|
Frequently asked questions