Italy
About
Read our COVID-19 Information for cooperation with Italy
Italy and the Netherlands
Italy is an important economic and cultural export market for the Netherlands - it's the sixth market for the Netherlands and sixth place in the overview of Dutch activities abroad in 2019. Notable events on the annual calendar are the Milan Design Week and the Venice Biennale. However, the country has a lively cultural sector that offers plenty of opportunities to show Dutch creativity at various locations, establish connections with cultural organisations and reinforce a positive image of the Netherlands.
A strong brand
The Netherlands is a strong brand in Italy when it comes to design and architecture. Year after year, the Dutch pavilion Masterly at the Milan Design Week is in the top 10 lists of the most important opinion leaders. More than 30 new Dutch book titles are published in Italian every year. In terms of the performing arts, music is especially popular, although genres such as contemporary dance are also highly appreciated. There is a permanent demand for Dutch culture.
Impact of the coronavirus pandemic
However, the COVID pandemic has had a huge impact on Italy, primarily because of the many victims and the consequences for local communities, but also due to the suspension of virtually all regular cultural activities. Although things seem to be heading in the right direction, much is still unclear concerning what the implications will be for the Italian cultural sector and the cooperation with the Netherlands.
There are (market) opportunities and possibilities for cooperation and visibility in the areas of architecture, design, digitisation, child and youth culture, literature, multilingualism, human rights, ageing population and collaboration with Italy-Netherlands-Flanders. Read more… 
Information & advice
Would you like to receive more information regarding opportunities for cultural exchange with Italy? Feel free to contact our Focal Countries Desk with your questions. We can inform you about the latest developments in the country, relevant contacts and cultural venues.
Further reading
Advisor
|
Image
Image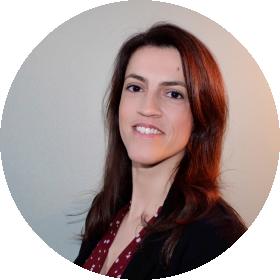 Josine Backus
Role
Advisor - Focal Countries | Brazil
Email
j.backus

[at]

dutchculture.nl
|
Image
Image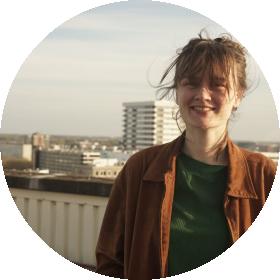 Minke van Schaik
Role
Advisor - Focal Countries
Email
m.vanschaik

[at]

dutchculture.nl
|
Image
Image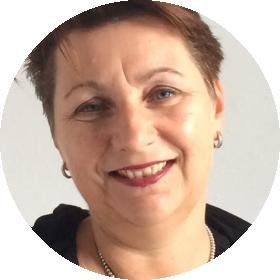 Annemarie Pijl
Role
Secretary Focal Countries Desk
Email
focalcountriesdesk

[at]

dutchculture.nl
|
Year:
Italy at a glance
504 registered activities in 2021
featuring 321 artists


Number of activities
12 months (2021)


Activities by
discipline in 2021


|
Frequently asked questions
FAQ (frequently asked questions)
1. Where can I find funding within the Netherlands?

In the Netherlands, the means for international cultural cooperation are delegated to the national funds. The fund that works for your art form or discipline, has one or several subsidy schemes for internationalisation. To make sure the program fits your project, contact the advisors of the fund before starting the process of application. These are funds:

Creative Industries Fund NL for Design, Creative Industries, Architecture, Digital Culture
> Grant Program for Internationalisation

Mondriaan Fund for Visual Arts
> Subsidy for foreign contemporary art platforms to present work by Dutch(-based) living artists. Invited artists can also apply.
> Travel grants to travel to foreign contemporary art platforms for a lecture, workshop or performance.

Performing Arts Fund 
Performing Arts (theatre, dance, music, opera)
> Grants for foreign organisations to invite Dutch(-based) artists
> Internationalisation grants for Dutch(-based) artists

Dutch Film Fund for Audiovisual media, film, documentary
The Film Fund has several subsidy schemes to support co-production and distribution (film & documentary).

Dutch Foundation for Literature
The Dutch Foundation for Literature has several subsidies for internationalisation:
> Translation grants for foreign publishers
> Travel grants

Cultural Participation Fund for communal arts, cooperation, projects with non-professionals
> The development grant within the international cooperation scheme by the Cultural Participation Fund is available for all disciplines and designated for finding partners abroad.

The Netherlands Enterprise Agency is not a national fund but also offers on behalf of various ministries and the European Union subsidies for companies in the creative industries.

Looking for more funding options? DutchCulture's Cultural Mobility Funding Guide offers the most complete overview of funding possibilities for international mobility and exchange for artists and cultural professionals in the Netherlands.

2. Where can I find funding within Italy?

Embassy of the Netherlands in Rome and the Consulate-General in Milan

The Embassy in Rome and Consulate General in Milan can support cultural projects in the fields of architecture, design and literature. With their extensive network in the Italian cultural sector and knowledge of its cultural institutions, organisations and theatres, they can advise on opportunities for cooperation. In addition, they can provide grants to Italian cultural institutions that present Dutch cultural works in Italy, for projects that strengthen collaboration between cultural and creative organisations of both countries or that support the realization of new work by Dutch creatives in Italy. The Embassy and Consulate General can also advise Dutch cultural organisations about the dos and don'ts of cultural management in Italy. You can contact the Embassy here and the Consulate here.  

In Italy both public and private funding programmes are available. There are programmes on regional, municipal and city levels, and major private banks also offer funding. Therefore it is very important to research the opportunities for your art form or discipline in the different regions of Italy. In order to be eligible for financing opportunities within Italy, it is in most cases necessary to have an Italian partner. Only people or institutions registered in Italy can apply for funding unless it is noted to be otherwise. The different regions might have their own approach to culture and artistic cooperation and exchange, and it is recommended to have a look into the programmes offered.

Doing your research beforehand and finding Italian partners is essential. You can contact the Embassy or the Consulate General or use the DutchCulture Database by simply going to the search option in the upper left corner, and search for ´Italy ´ or any Italian city you are interested in. In this way, you will see which Dutch artists are already active in which areas.

DutchCulture also works closely together with On the Move, where you will find an elaborate mapping of funding opportunities.

3. Are there funding opportunities within Europe?

Creative Europe

Creative Europe (2014-2020) is the seven-year support programme by the European commission for the cultural and audio-visual sector, and consists of two subprogrammes: Culture and MEDIA. The Creative Europe Desk of the Netherlands is part of DutchCulture. In the second half of 2019 the next open call will be published. Be aware that there are many strict conditions to be considered before applying for this programme. The cooperation also has to consists of at least three European countries, an Italian-Dutch cooperation is therefore not eligible. In April 2019 i-Portunus, a pilot-mobility programme was launched. You can apply here between April and September 2019, for financial support in travel and lodging costs for international projects within the Creative Europe countries.

Europe for Citizens

Europe for Citizens is the European Union's funding programme to support cooperation projects by citizens, local governments and civil society organizations in the EU. From 2014-2020, 185 million euros is available to support European projects where citizens meet, discuss the future of Europe and remember the (recent) turbulent past of the EU. Europe for Citizens Point NL promotes awareness and understanding of the programme, and provides free advice and support for applicants from the Netherlands. Every participating country has such a contact point.

Besides these two programmes of the European Commissions, there are more European funding opportunities and within the two programmes, there are different calls and subprogrammes.

 

Further funding opportunities

These two funding guides can help you on your way:
Fund-finder, Guide to funding opportunities for arts and culture in Europe, beyond Creative Europe (published by IETM in English)
EU Subsidiewijzer (published by Creative Europe Desk NL in Dutch)

If you are looking for travel grants, check Vision STEP programme.
Finally, existing networks can help you further on your way. Look up networks in your field of activity here.

4. How can I promote my work in Italy?

It is a good idea to engage Italian professionals and publicists, that have an understanding of your art discipline, audience and region. It would also be wise to translate your promotion materials to Italian. Communication with websites or social media that could promote your project, will also be well-received if written in Italian; the same goes for local press. There are a growing number of Dutch people living in Italy and many cities have a Dutch network. Using these existing networks will also help you to promote your work.

Make sure to contact the embassy or the consulates to let them know about your projects, and don't forget to let DutchCulture know! This way you will be included in our Database and become part of our network.

What rules and regulations do I have to consider (visa, social security, taxation)?

As an EU citizen, you do not need a visa to work in Italy. Dutch citizens can find up to date information regarding visas and permits on this website. If you have a passport from outside the EU, it is wise to check the rules with your country´s representatives in Italy, or you can ask the DutchCulture Mobility Info Point.

Disclaimer: The information given above is mainly provided by the Italian authorities. In case of any doubt or further questions, please contact the Italian Embassy in The Hague. 

It is important to prepare for different and sometimes stricter rules in Italy than you may be used to in the Netherlands. Processing forms concerning taxes, insurance and also funding conditions may be stricter, and may cost more time. Find out exactly what the rules are that a gallery, stage or theatre upholds, before engaging in a cooperation. If you find obstacles on your way, you will have enough time to apply for permits or find other solutions. Always make sure that your health insurance will cover you across borders.

Social security

PEARLE* Live Performance Europe, a European performing arts employers' organisation, wrote a guide on social security in an international context, as part of their series The Ultimate Cookbook for Cultural Managers in 2016. The guide offers a detailed but accessible explanation of how social security works for namely those working in the performing arts within the EU, with a wealth of practical tips and illustrative examples. The guide can be found here.

The website of the Dutch Sociale Verzekeringsbank (SVB) offers a lot of information on social security when working internationally, with specific information for artists. The information is available in five languages.

Your Europe. Your Europe is an extensive knowledge database about living and working in the EU, with specific information on working across borders. Specific information on social security cover in the EU can be found here, as well as a very useful Frequently Asked Questions page. Direct enquiries can be submitted to the team of legal experts from Your Europe Advice.

Taxation

As artists are highly mobile these days, there are specific rules to avoid that one would not pay taxes. Everyone needs to pay income taxes, but when you have earned your income in different countries in which country should you pay? And how can you avoid double taxation? The above mentioned organisation PEARLE also published a guide on artist taxation in an international context. This booklet provides information on special tax rules for (performing) artists, both for the country of work or performance and the country of residence.

Above that, the Netherlands has tax treaties with a number of countries. In many cases this means that the taxes you pay in one of the countries are deductible from the taxes you owe in another country, or that you are exempt from paying certain taxes. Here you can find an overview of the countries with which the Netherlands has a treaty. Very many matters in the EU are centrally regulated, but taxes differ in each country, and some countries have signed bilateral tax treaties. For information about existing tax treaties between specific European countries, go to the website of Your Europe.

6.How can I find a residency, exhibition space or a venue to perform?

The Embassy in Rome and Consulate General in Milan are happy to provide information on the various cultural sectors. Through the DutchCulture Database you can figure out which artists from the Netherlands have worked at which venues, and start your research there. Go to the search icon on the upper left corner of the website, and search by discipline, country and city. For residencies the organisation TransArtists,which is also a part of DutchCulture, is a great research tool. In order to successfully build an international career, and in order to find sustainable partners in a country, it is always wise to spend more than a few days somewhere. Residencies, which can last from a couple of weeks up to several months, can help you achieve this.