Russian Federation
Read our COVID-19 Information for cooperation with Russia
Please note: we are currently updating the information below for the new policy period 2021-2024.
DutchCulture | Russia supports and promotes cultural cooperation between the Netherlands and Russia.
The cultural ties between the Netherlands and Russia exist for a long time and are traditionally strong. The countries share common cultural history, including stories and tangible artefacts. Despite the current complex relations with Russia, we aim to keep the cultural dialogue with the Russian creative sector alive. In 2018 Russia was the eighth most visited country by Dutch artists and creatives.
Russia has a long tradition in numerous cultural fields, such as literature, ballet, classical music, architecture, cinema and visual arts, which all had considerable influence on the global culture. The Russian creative sector nowadays has a dynamic character due to the combination of the cultural traditions and contemporary influences and initiatives.
International Cultural Policy 2021-2024
The main aims of the International Cultural Policy of the Dutch government are to increase the visibility of the Dutch cultural sector abroad, to support bilateral relationships with the focus countries - among them Russia - and harness the power of the cultural sector and creative industries in efforts to achieve the Sustainable Development Goals. The Dutch embassy in Moscow and the Consulate General in St. Petersburg in close collaboration with DutchCulture, the Dutch cultural funds and institutions are giving these goals extra focus in the 2021-2024 policy period. To get an overview about the manifold Dutch cultural activities in Russia, scroll down and consult our Database.
International Heritage Cooperation Programme
There is special attention for international heritage cooperation with a couple of countries, among which Russia. DutchCulture's Matching Fund supports projects that contribute to greater awareness of iternational heritage cooperation. The Matching Fund is open to applications from all cultural disciplines.
Working together
DutchCulture organizes public events about developments in Russia; expert meetings to connect professionals of the two countreis; and visiting programmes for Russian cultural- and heritage professionals to the Netherlands. Do you have any questions about cultural cooperation with Russia? Don't hesitate to contact us for information and personal advice.
Advisor
|
Image
Image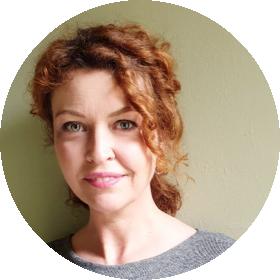 Tijana Stepanovic
Role
Advisor - Russia | Hungary | Poland
Email
t.stepanovic

[at]

dutchculture.nl
|
Russian Federation at a glance
262 registered activities in 2020
featuring 151 artists


Number of activities
12 months (2020)


Activities by
discipline in 2020


|
Frequently asked questions
In the Netherlands the means for international cultural cooperation are delegated to the national funds. Each fund has one or several subsidy programmes for internationalization. To make sure the programme fits with your project before starting the process of application, you can contact the advisors of the fund. The funds are:

Creative Industries Fund NL (Design, Creative Industries, Architecture, Digital Culture)

Mondriaan Fund (Visual Arts, Cultural Heritage)

Performing Arts Fund (Performing Arts; theater, dance, music, opera)

Dutch Film Fund (Audiovisual media, film, documentary)

Dutch Foundation for Literature (Literature)

Cultural Participation Fund (Communal arts, cooperation, projects with non-professionals)

Netherlands Enterprise Agency (Creative Industries)

Prince Claus Fund (Culture and Development)

More information: Cultural Mobility Funding Guide for the Netherlands:

In this mapping made by DutchCulture you will find a landscape of specific funding options within the Netherlands, for example regional and private funding.

Russia does not have a comparable system of art subsidies as The Netherlands. Most cultural institutions are financed by the government. Independent cultural organizations and NGO's are funded by private donors, business companies, private funds or foreign funds. However, due to regulations not every Russian organization can accept financial support from abroad. Therefore we advise you to discuss the best way to apply for funding with your Russian counterpart.
The Embassy of the Netherlands in Moscow and the Consulate-General of the Netherlands in Saint Petersburg have an extensive network in the local cultural sector and in-depth knowledge of its cultural institutions, organizations and venues. The Embassy or Consulate can advise on opportunities for cooperation. In addition, they can provide grants to Dutch cultural organizations that collaborate with Russian counterparts.
The Consulate-General of the Netherlands in Saint Petersburg covers Saint Petersburg, the Leningrad region, Archangelsk region, Murmansk region, Pskov region, Novgorod Veliki region, Kaliningrad region, Petrozavodsk, Karelie and the Vologda region. When your cultural activity takes place in one of these regions, you can contact the Consulate-General.
When your cultural activity takes place in Moscow or another region that is not mentioned above you can contact the Embassy.

Doing your research beforehand and finding local partners is essential. You can use the DutchCulture Database by simply going to the search option in the upper left corner, and search for ´Russia´ or any city you are interested in. This way you will see which Dutch artists are already active in which areas.
DutchCulture also works closely together with On the Move, where you will find an elaborate mapping of funding opportunities. Check the Funding Opportunities for the International Mobility of Artists and Culture Professionals here.

Further funding opportunies

These two funding guides can help you on your way with finding funding in Europe:
Fund-finder, Guide to funding opportunities for arts and culture in Europe, beyond Creative Europe (published by IETM in English)
EU Subsidiewijzer (published by Creative Europe Desk NL in Dutch)

Finally, existing networks can help you further on your way. Look up networks in your field of activity here.

As an EU citizen, you do need a visa to be able to enter the Russian Federation. Please make sure to apply for a visa at least 3 weeks before traveling to Russia. There are various visa you can apply for at the Russia visa center in the Netherlands.
For cultural exchange, it is likely that you will need a humanitarian visa or a work visa. However it depends on the situation which kind of visa you will need. You can read everything about the various types of visa, invitation letters and the application process on the website of the Embassy of the Russian Federation in the Netherlands and the website of the Russia visa centre in the Netherlands
Please inform the Embassy of the Netherlands in Moscow or the Consulate-General in Saint Petersburg and DutchCulture about your visit, so we can assist you when you encounter problems when applying for your visa.

If you have a passport from outside the EU, it is wise to check the rules with your country´s representatives in the Netherlands, or ask the DutchCulture Mobility Info Point.
Find out exactly what the rules are that a gallery, stage or theatre upholds, before engaging in a cooperation. If you find obstacles on your way, you will have enough time to apply for permits or find other solutions.

Furthermore, you will need a declaration from your Health insurance company, which states that your insurance includes coverage of medical costs in Russia. You can ask for a Health Insurance Statement for Russia at your insurance company.

Disclaimer: The information given above is mainly provided by the Russian authorities. In case of any doubt or further questions, please contact the Russian Embassy in The Hague.

4. Are there specific things to keep into account when it comes down to safety in Russia?

When you collaborate with a local partner in the cultural field in Russia, you will most likely not encounter many problems. You can check the travel advise of the Ministry of Foreign Affairs of the Netherlands for the most recent advice on traveling in Russia.
As stated in the answer to question 3, you will need a Health Insurance Statement and take the document with you when traveling in Russia.
At the border of Russia, you will be issued a migration card, which you should keep while traveling in Russia. If you stay longer than 7 days in the same city, you will have to register at the city government. If you stay at a hotel or Bed & Breakfast, they will most likely arrange the registration for you. We advise you to check this beforehand with the hotel you will be staying in. When leaving Russia, you will have to return the migration card at the border control.

It is a good idea to engage local professionals and publicists, that have an understanding of your art discipline, audience and region.
Make sure to contact the Embassy or Consulate-General to let them know about your projects, and don't forget to let DutchCulture know! This way you will be included in our Database and become part of our network.

Through the DutchCulture Database you can figure out which artists from the Netherlands have worked at which venues, and start your research there. Go to the search icon on the upper left corner of the website, and search by discipline, country and city. For residencies the organization Transartists, which is also a part of DutchCulture, is a great research tool. In order to successfully build an international career, and in order to find sustainable partners in a country, it is always wise to spend more than a few days somewhere. Residencies, which can last from a couple of weeks up to several months, can help you achieve this.