Informatie COVID-19 voor samenwerking met Duitsland
Vragen en antwoorden over de gevolgen van het coronavirus voor de internationale samenwerking met Duitsland.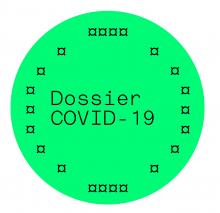 Laatste update: 24 maart 2020
Algemene situatie
In Duitsland zijn voorlopig tot en met 19 april alle evenementen met meer dan 50 deelnemers afgelast op basis van de adviezen van het Gezondheidsministerie. Ook is inmiddels besloten om alle theaters, musea, bioscopen en concertzalen te sluiten tot deze datum.
Ambassade-evenementen
Aankomende evenementen die op de Ambassade van het Nederlandse Koninkrijk in Berlijn zouden plaatsvinden zijn in overleg met de uitvoerende partners afgelast. Voor alle projecten die de Nederlandse Ambassade in Berlijn mede-financiert of waarvoor aanvragen zijn ingediend die niet of slechts deels kunnen plaatsvinden, wordt case-by-case en in overleg met de organisatie bezien hoe nu verder. Tot de mogelijkheden behoren uitstel of een alternatieve, bijvoorbeeld digitale, invullingen. Bereik de ambassade via bln@minbuza.nl.
Noodcultuurfonds
De Duitse Bondsregering heeft een compleet overzicht gepubliceerd van alle nu bestaande noodfondsen, regels en maatregelen voor alle in Duitsland wonende kunstenaars en culturele organisaties. Bij het laatste kopje 'Weitere Initiativen' staat 'Angebote auf Länderebene'. Daar vind je een volgend compleet overzicht met alle maatregelen per Bondsland.
Reisadvies
Voor de actueelste reisadviezen naar Duitsland, kijk hier.
En verder: 
- De Duitse overheid roept op de kunst- en cultuursector te steunen.
- Duitsland sluit zijn deuren van alle culturele instellingen vooralsnog tot midden/eind april, ook alle evenementen zijn afgelast, zie bijvoorbeeld Kampnagel en Volksbuehne.
- De culturele sector volgt het advies van het Robert Koch-instituut.
- Op deze site vind je juridische tips voor zelfstandig kunstenaars.
We hebben nauw contact met de ambassade en zodra we meer informatie hebben, vind je die hier.
Als je specifieke vragen hebt met betrekking tot jouw project in dit land, neem dan contact op met onze Duitsland-adviseur R.Ebbers@DutchCulture.nl. Voor algemene vragen kun je terecht bij ons Mobility Info Point: infopoint@dutchculture.nl.
Klik hier voor meer informatie over Duitsland in het Internationaal Cultuurbeleid en de database met Nederlandse culturele activiteiten internationaal.
Wij stellen alles in het werk om de informatie op deze pagina zo correct mogelijk weer te geven en te updaten. Aan deze informatie kunnen geen rechten worden ontleend.