Creative Europe projects: writer Elvira Bonafacio participated in 'Other Words'
Creative Europe projects: writer Elvira Bonafacio participated in 'Other Words'
The Curaçao author who writes in Papiamento participated in an exchange residency in Belfast to promote literature in small and minority languages.
Cultuur
The publication Creative Europe 2014 - 2020 contains an overview of the Dutch participation in the Creative Europe programme during this period. It not only presents the statistics but also explores the stories behind the projects that were supported. One of these projects is Other Words, a collaboration programme between cultural organisations in European regions with the goal of building a network of creative internships for European writers in small and minority languages.
Other Words
"Through the Other Words project, supported by Creative Europe Culture, I spent eight weeks in a residency in Belfast, North Ireland. The goal of this project is to promote literature in small and minority languages by inviting writers in these languages to participate in an exchange. I am from Curaçao and I write in Papiamento.
In Belfast I was provided with a place to stay, a place to work, and with meetings with various local leaders, lecturers and writers. I also engaged in an exchange with students. I'm still in touch with those writers and with several schools. I also wrote a new work that has been translated into English, Gaelic, Slovenian, Frisian and Basque. The translations have been posted on the Other Words website, along with a number of blogposts written in Papiamento and in English.
It was an enriching experience. I learned much about the struggles that occurred in Belfast. This reminded me of Curaçao's colonial past. Although the two histories are incomparable, what they have in common is that they are struggles that people had to go through in their own way. And which inflicted suffering and scars that remain until today. I also experienced a bit of a culture shock. The culture in Curaçao is very welcoming, and people like to take care of everything for you. In Ireland people expect more self-sufficiency. I felt lonely at times, but I also learned a lot this way, in addition to performing all the activities I had planned to do."
Media
Image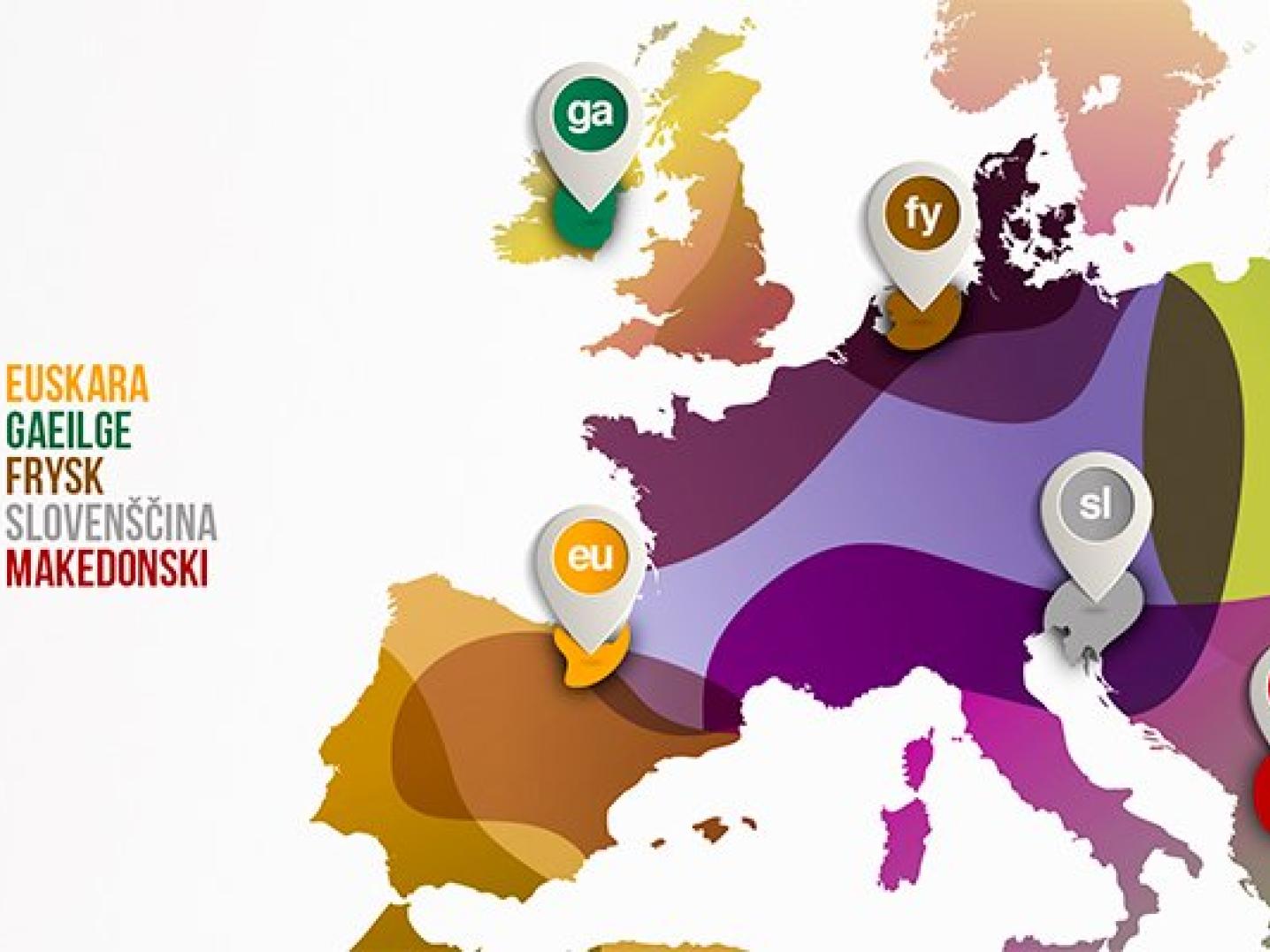 Encouraging the use of small languages
"The Other Words project was originally intended for a handful of small languages, including Frisian, but it did not include Papiamento. It was the project leader in Basque Country that got me involved. He was in touch with fellow Curaçao citizen Nanelia Walfenzao, and so the decision came about to include Papiamento in the project as an 'adopted language'.
I think it's important that languages like Papiamento are included in European projects that focus on minority languages. It's important for us, too: the younger generations on Curaçao don't always see the point of learning Papiamento, since it is such a small language. But we should encourage the use of small languages. It's a way to promote cultural transfer through creativity: through art, literature and music. This is already happening: musicians like Izaline Calister, Tania Cross, Randal Corsen and Gio are actively engaged with Caribbean culture. I work at Arte di Palabra, which is an organisation that encourages the use of Papiamento in education through literature. It's a joint project of Aruba, Bonaire and Curaçao, aimed at stimulating young people to write in their own language."
Projects like Creative Europe should be better known in the Caribbean part of the Kingdom of the Netherlands, particularly among young people
Creative Europe on Curaçao
"The Creative Europe programme is not well known on Curaçao. It is increasingly common for Curaçao teachers to spend some time in Europe, for instance through the Erasmus+ programme, but young people only do so in order to study. They do so at a young age before their own identity has fully formed. It is an opportunity for them to learn about European culture, but they are still too young to really stand up for their own culture. That's why programmes like Creative Europe should become better known in the Caribbean part of the Kingdom, and particularly among young people; it can help with their personal development and cultural awareness."
About the project
Project: Other Words – Literary circuit for small and minority languages
Project leader: Donostia Kultura Entidad Pública Empresarial, San Sebastian/Donostia, Spain
Dutch partner: Stichting Kulturele Haadstêd 2018, Leeuwarden/Ljouwert
Participating countries: Spain, the Netherlands, North Macedonia, Ireland, Slovenia  
Discipline: Literature
Duration: 1/10/2015 – 31/07/2019
Scheme: Small-scale collaboration projects  
Allocation Creative Europe: €200,000
Are you interested in participating in the Creative Europe Culture programme? Please contact our advisor Albert Meijer.