#CulturalDealEU: devote at least 2% of the EU Recovery plan to culture
Image
Image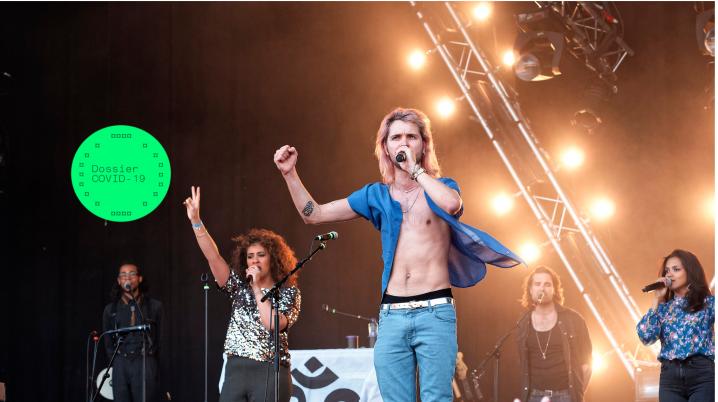 #CulturalDealEU: devote at least 2% of the EU Recovery plan to culture
#CulturalDealEU and artist Jett Rebel plea for appropriate support for the cultural sector in the wake of the COVID-19 pandemic.
The COVID-19 pandemic has caused not only emotional and mental hardships, but major financial problems as well. Work and creation came to a near halt in many working domains, including the cultural sector. For reference, DutchCulture's 2020 data analysis revealed a stark 72% reduction in international cultural activities when compared to the year prior. Now, as we are nearing the tail of this crisis, it is time to allocate the funds necessary to recover.
#CulturalDealEU
The European Cultural Foundation, Culture Action Europe, and Europa Nostra have jointly started a European campaign coined #CulturalDealEU, in which the organisations strongly urge European governments to allocate at least 2% of the available recovery funds to the cultural sector at large. The campaign highlights the importance of culture in Europe, and states the European cultural ecosystem "needs a new Cultural Deal, a transversal, overarching framework that should demonstrate the EU's political commitment to place culture at the heart of the European project".
The proposed Cultural Deal for Europe aims to facilitate the contribution of culture to Europe's sustainable development and provide the cultural sector with enough recourses and credibility to reach its full potential. In short, the Cultural Deal is designed as a step towards a more comprehensive and inclusive European development model.
In response to Jett Rebel
André Wilkens, director of the European Cultural Foundation, has recently released a public response to a call for action by Dutch artist Jett Rebel. In the statement, Wilkens writes that the Netherlands is the very last country to send their final recovery plans to the European Parliament in Brussels. He also states that, as of now, the 2% of the funds meant to be reserved for the cultural sector are not included in the proposal.
A debate between prominent politicians and representatives of the Dutch cultural sector will be taking place in Paradiso on 29 August, where the issue will be adressed.

Media
Image