Film director Amina Maher: "Art is the best alternative to revenge"
Film director Amina Maher: "Art is the best alternative to revenge"
On December 3 and 5, 'Letter to My Mother' will be screened at International Queer & Migrant Film Festival (IQMF). We talked to its director Amina Maher.
Trigger warning: sexual abuse
Iranian film director Amina Maher, who currently resides in Berlin, was supposed to be the main guest of IQMF. She would also have been part of IQMF's annual academy for international queer and/or migrant filmmakers. It would have been her first visit to the Netherlands. Due to COVID-19, plans had to be changed, unfortunately. It provides little consolation that this interview may be read as a substitution of meeting the vibrant film director in real life. We are glad we had the opportunity to talk to Maher about her film Letter to My Mother, in order to get to know her and her work better.
Could you tell us about your film 'Letter to My Mother'?
"Sure, but I also don't want to spoil the film for the people who want to watch it in the cinema! Perhaps this should be the point at which people decide to finish reading this interview at a later moment?
Having said this, my filmmaking has always been a process of self-exploration that has wider societal implications. This also applies to this film, in which I reveal to my mother for the first time how a family member raped me over a four-year period. Breaking this silence required personal observation, analysis and courage that came to be through my use of filmmaking tools and techniques. Predominantly those in the documentary style, such as the use of archive material, interviews, narration and recreations. I tried to visualise the psychological aspects of rape: the feeling of guilt and shame. As the direct victim of abuse, I felt able to give an insight into an experience that is impossible to imagine.
In a society where sexual topics, in general, are considered taboo, it is important to talk about them. This film has evoked wider social debate, highlighting the need and benefit of survivors and communities being able to speak openly about these experiences."
The film is not about man versus woman, it is about heteronormative definitions of men and women. The film is about rape culture versus queer culture
Since your film is deeply personal, did making it affect your personal life?
"It worked like therapy for me. It was a process of honest self-exploration, it really helped me to survive. The film helped me to get rid of the consequences of the abuse, like depression, humiliation, guilt and shame.
I found myself in a psychological battle between my rapist and me. Art is the most beautiful alternative to revenge. Rape is a scene of power; someone who has more power lets himself destroy the world of a child. It leaves a lot of marks and deep wounds on your soul. You want to take revenge, you want to do the same. But I thought this is my revenge. To create a story out of my abuse and by talking to others about it, by revealing myself, the more I understood that I didn't see myself as a victim.
The role of the rapist and the victim, this vicious circle, is the problem. This system is the problem. The rapist is a victim as well, of his/her/their act. Just because you have the power, you let yourself kill the soul of a person. This understanding gave me the power of not being ashamed. It is not really revenge, but a replacement of it.
I invite others to do the same, to break their silence. I do not only want to break my own silence because my rapist is not an individual but rather an outcome of a system. A representative of it. The film is a lot about patriarchy. That is also why it is a letter to my mother, and not to my father. But the film is not about man versus woman, it is about heteronormative definitions of men and women. The film is actually about rape culture versus queer culture.
I want to show the repressed and abused body, and how it can get free from restraint. As a trans woman, as a refugee, I have a difficult life. I don't make movies for fun or for solace. It is for confronting challenges. It is about fighting for survival, it is about struggling and coping."
Media
Image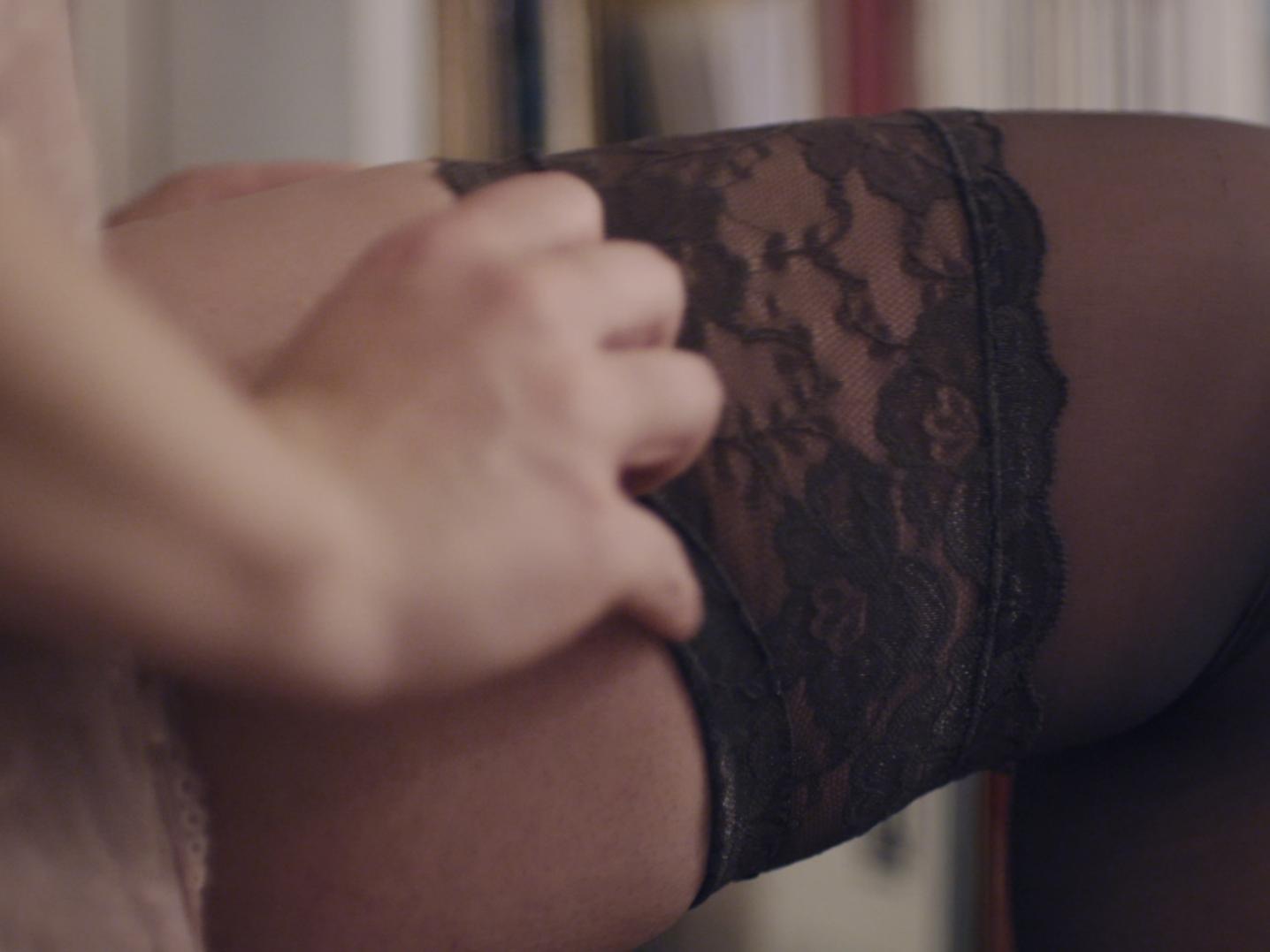 What does IQMF mean to you?
"I'm happy my film will be screened there. IQMF is one of the festivals that are really sincere about supporting independent filmmakers and queer cinema. IQMF doesn't want to show what has always been shown, they are not interested in clichés.
The festival means a lot to me since it combines two really important themes: immigration and queerness. However, there could be a queer and migrant film festival that shows the typical queer and refugee stories. IQMF carefully curates their programme, so that they don't fall back to stereotypes. I really feel at home there, for sure."
Do you think IQMF is rare, in that way?
"Yes, I feel like the view put forward by European films on queer and middle-eastern bodies is challenged by IQMF. When you watch my film, I really hope you see the representation of middle-eastern queerness and bodies. This is important to me. Especially in Europe, because the representations that are produced and circulated in the European market really stay at the surface. It doesn't really capture the culture and lives of people"
The representations that are produced and circulated in the European market really stay at the surface... Cultural development only happens when there are multiple voices
The western, hegemonic way of viewing Middle Eastern bodies lacks depth?
"Yes. If you take Iran cinema as an example, especially in recent years, a lot of movies represent the clichés of Iran. And they are shown at a lot of festivals. They are sponsored and subsidised by the government. These films end up in museums and at the Venice Biennale, but it is a cooperation with dictatorship, really. And what they represent is what we have always seen.
But there are other voices too, you know. And they need support. In my generation, there are a lot of talented filmmakers. I am not saying I am one of them, but they are there. In Iran, we used to have drama and realist films mostly. But now we have science-fiction films, horror films, a lot of different genres. And these films are of high quality too. I would say that there needs to be a change in the way Iranian cinema is viewed. Furthermore, an effort on behalf of people in the European film industry to do more research and bring a more varied programme with different kinds of representation. Cultural development only happens when there are multiple voices."
Media
Image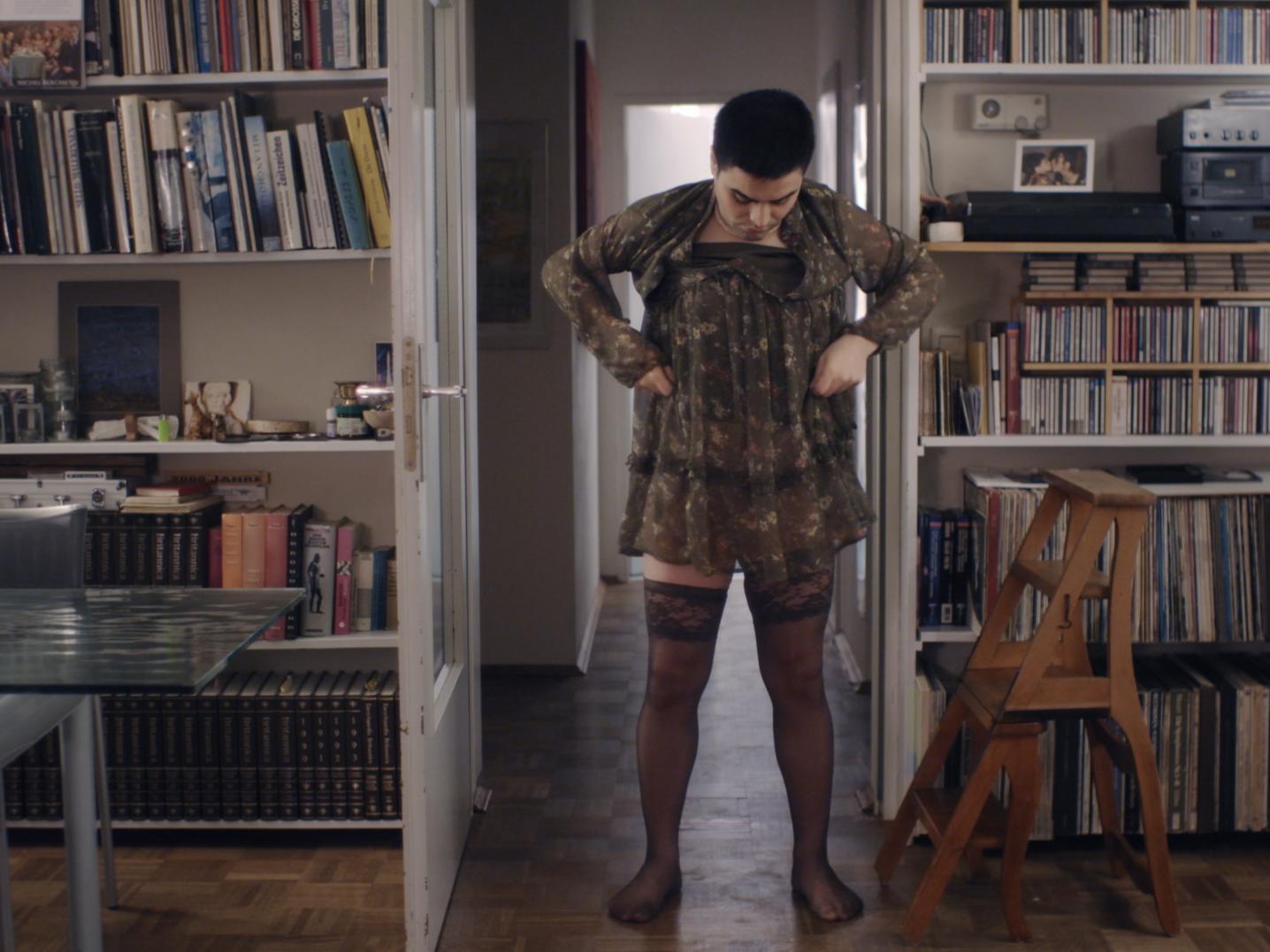 What will you be working on next?
"I am currently working on a much bigger project that will be finished in 2022. It is my coming out story. It includes my search for an autonomous, authentic body that suits me, that I am happy with. When I was making Letter to My Mother, I was wondering if it could coincide with revealing my gender identity. In the end, I kept it separate because I wanted to focus on sexual violence. Queerness was still in the background of the movie, but in my next film, it will be at the centre."
About IQMF
IQMF was founded in 2015 in Amsterdam and is a festival for queer & migrant related films as well as a multi-disciplinary community space with art exhibitions, workshops, talks and the international talent programme IQMF Academy, all contributing to a diverse and inclusive society. For the second year, DutchCulture contributes to the talks with visitors from Turkey and Russia. This year the festival will take place both on and offline.
From 3-6 December, we organise together with IQMF four online talks about the following subjects: Homo Nationalism, upcoming queer initiatives, first-time Prides and an artist talk.