Shortlist Prix de Rome Visual Arts 2021 announced
Discipline
Performing Arts
Visual Arts
The international jury of the Prix de Rome has selected four artists for the shortlist of the Prix de Rome Visual Arts 2021.
Four young, talented and female artists – Mercedes Azpilicueta, Alexis Blake, Silvia Martes and Coralie Vogelaar – are selected for the Prix de Rome 2021, the oldest Dutch award for visual artists below the age of 40. Since 2012, the award is organised and financed by the Mondriaan Fund, one of DutchCulture's partners. The purpose of the award is to encourage talented visual artists to develop and increase their visibility. Once every four years, the Prix the Rome is awarded to a young architect instead of a visual artist. Former winners of the Prix de Rome, like Mark Manders who won the public prize in 1992, established a successful international artistic career.
Jury's diverse selection
This year's jury consists of six cultural professionals and artists with outstanding international careers, amongst whom are Ann Demeester (director of the Frans Hals Museum in Haarlem and extraordinary Professor Art and Culture at Radboud University in Nijmegen), Amira Gad (Head of Programs at LAS Light Art Space in Berlin), Viviane Sassen (photographer and winner of the 2007 Prix de Rome in Visual Arts). Chair of the jury is director Mondriaan Fund Eelco van der Lingen.
The jury made its selection from a list of 217 artists who applied for the award. The four selected artists have different cultural and artistic backgrounds, representing a broad spectrum of contemporary visual arts, varying from film to performance, storytelling to science and craftsmanship to information technology. Each of them has already established a strong artistic practice with their own signature style and approach, but are also still open to new developments and intuitive processes in their work. The jury expects the Prix de Rome to stimulate these developments and to promote international recognition.
Media
Image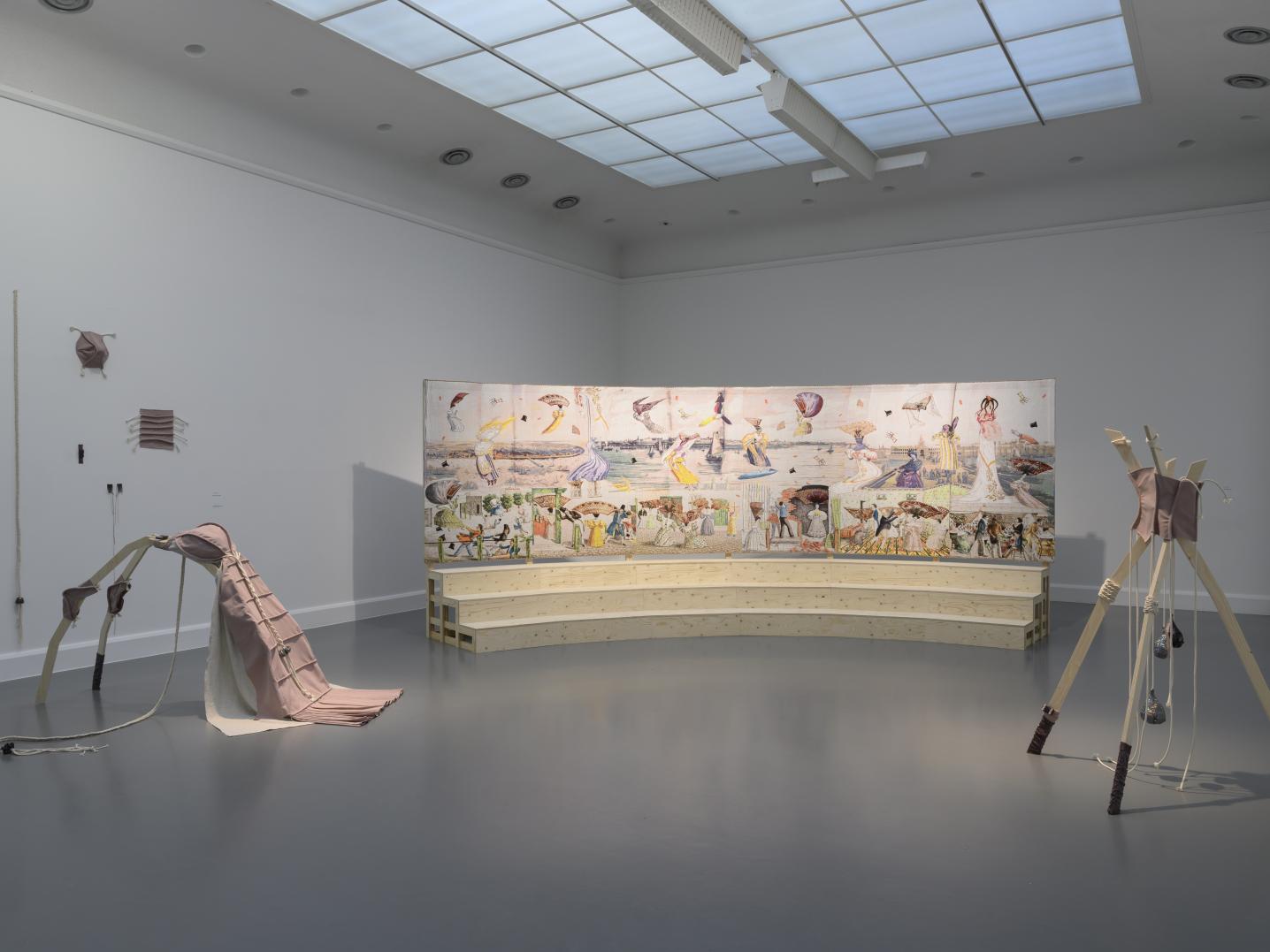 Reclaiming histories
The Argentinian, Amsterdam-based Mercedes Azpilicueta has a particular interest in notions of the vulnerable or collective body, decolonial feminism and dissident voices. Azpilicueta rewrites Latin-American and European history by bringing together various characters from the past and the present, who manifest as voices, shapes, texts, traces and memories into multi-layered works. Her recent work, The Captive: Here's a Heart for Every Fate (2019), consists of imaginative tapestries that re-interpret historical facts and combine conceptual thinking with craftmanship.
The representation of the body
Alexis Blake, an American artist working and living in Amsterdam, has a multidisciplinary practice that brings together visual art and performance through the use of choreography, sound, video, sculpture and printed matter. She investigates the way the body is represented in art history and beyond, which she then critically examines, disrupts and re-negotiates in powerful performances, like Crack Nerve Boogie Swerve (2019).
Media
Image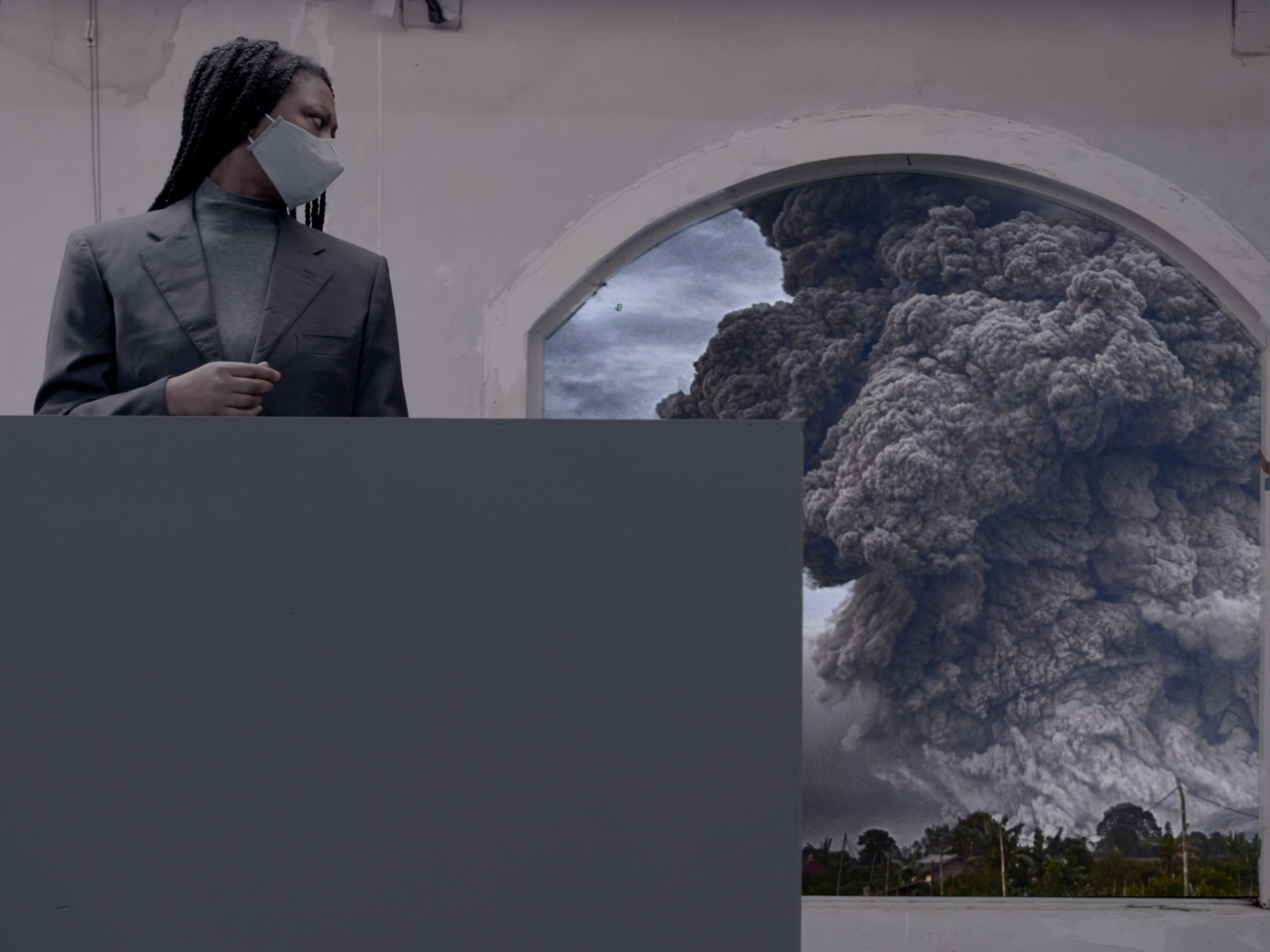 Art of storytelling
Dutch artist Silvia Martes finds her inspiration in autobiographical experience and collective human behaviour. She produces experimental films, like The Revolutions That Did (Not) Happen (2021), that appeal to the science fiction genre, showing an intentional detachment and distraction from the real world. Martes successfully combines a powerful visual language and an original form of storytelling.
Media
Image
Future visions
Sandberg graduate Coralie Vogelaar is a Dutch transdisciplinary artist who combines scientific disciplines such as behavioural studies and data analysis with artistic imagination. Fascinated by algorithms and other technological developments, she explores the tense relationship between human and machine, resulting in works like Infinte Posture Dataset (2020). She collaborates with experts from various scientific and artistic disciplines and incorporates the application of machine logic to human bodies.
Exhibition at Stedelijk
The shortlisted artists each received a working budget and will be given the opportunity to create new work during a five-month period. The work will be exhibited at the Stedelijk Museum Amsterdam from November 2021 onwards. Based on the new work presented, the jury will announce the final winner and the winning artist will receive 40,000 euros and the possibility to participate in a residency programme.