What do the numbers say? Edition Japan: enjoying Dutch culture in Kyoto
What do the numbers say? Edition Japan: enjoying Dutch culture in Kyoto
Beyond Tokyo - the Embassy of the Kingdom of the Netherlands in Japan strategically focused its cultural activities on Kyoto in 2018.
In 2018, 205 Dutch artists participated in 462 cultural activities across Japan. These events took place at 296 venues in 76 cities around the country, but most of them in the metropolitan area of Tokyo, the Japanese capital and global metropolis (see factsheet on the left). The top three discilines were music, audiovisual media and visual arts (figure 1).
In 2019, the Embassy of the Kingdom of the Netherlands strategically focuses its cultural activities on Kyoto, the ancient capital of Japan. Nora van Bracht, trainee dispatched by the Ministry of Education, Culture & Science at the Embassy in Tokyo, introduces you to the programmes of Holland-Kyoto.
Media
Image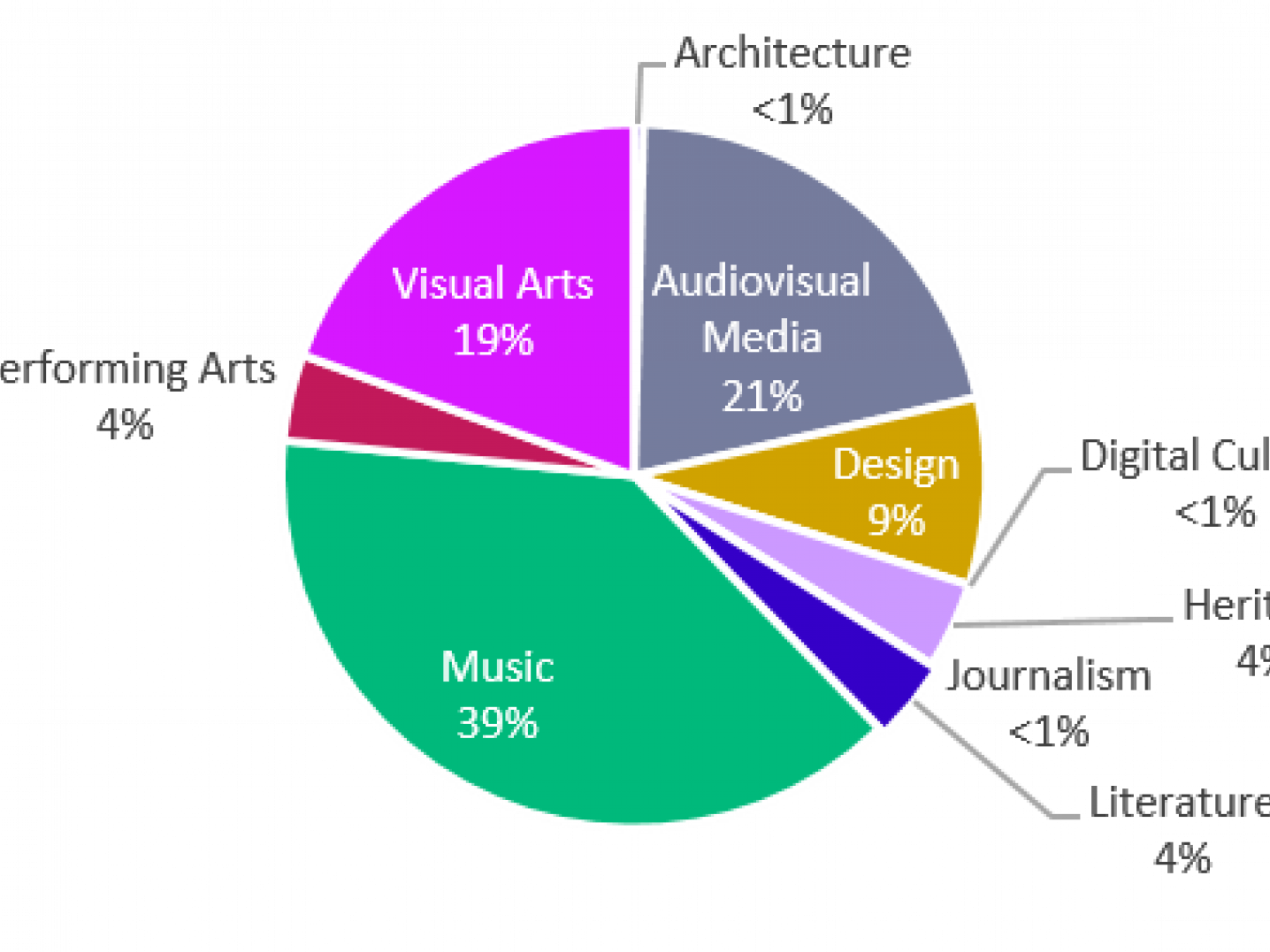 By Nora van Bracht
Kyoto is often named as the cultural capital of Japan. With its beautiful shrines, temples and gardens, Kyoto has become a very popular tourist attraction over the years. It has a vibrant modern arts scene with contemporary art museums, photography festivals and performing arts events and is  a well-known hotspot for artists who thrive from the combination of traditional Japanese crafts and modern design.  
Beyond Tokyo
The embassy has shifted its focus away from Tokyo, as the capital is saturated for cultural events and it is hard to stand out with limited means at our disposal. This inspired us to start with a regional focus and as a result in 2016, the Dutch-Japanese cultural cooperation programme Holland-Kyushu started. The programme strengthened mutual ties and opened up new networks between the Dutch cultural sector and Kyushu, the southernmost of larger islands of Japan.
Programme Holland-Kyoto In 2019
The Embassy of the Kingdom of the Netherlands focuses its cultural activities on Kyoto, because many artists, designers and architects  from the Netherlands come to Kyoto for inspiration, to create new work or to participate in one of the many international cultural festivals.
The programme Holland-Kyoto aims to strengthen the ties between the cultural scene of Kyoto and that of the Netherlands, establishing a lasting, reciprocal exchange. Holland-Kyoto will create new chances for makers from the Netherlands in Japan, but also invites and encourages the cultural scene in Kyoto to link up with these creatives and to come to the Netherlands. So what are the projects we have been working on?
Media
Image
1. Collaboration between textile designer Mae Engelgeer and HOSOO
HOSOO, a Kyoto-based textile company founded in 1688, invited Dutch designer Mae Engelgeer for an extended stay in Kyoto in July 2019. HOSOO is specialized in the Nishijin weaving technique, unique to Kyoto, a craft that has evolved for more than 1,200 years. With fabrics for high-end interior and fashion design, HOSOO's artisans and Engelgeer will work together to explore innovative perspectives on HOSOO's time-honoured craft.
Previously mainly used for kimonos, this weaving technique is now applied in Engelgeer's design for fashion and interiors. By using her design signature in pattern, use of material and composition and by combining this with the craft and heritage of the Nishijin weaving, they will create a unique direction and atmosphere. The main focus will be about sharing knowledge and together create new materials which will attract new contacts and audience.
"During my collaboration with HOSOO, my goal was to preserve what HOSOO has developed for many years, but at the same time to innovate," Mae Engelgeer tells us. "We both left our comfort zones and tried new things by experimenting during the developments of the fabrics. This exchange was so valuable since their approach has always been so focused on the craft while slowly developing their new modern identity with new type of patterns and collaborations. For me, the challenge was to respect the craft of the traditional weaving technique but at the same time giving it a new touch by combining the two."
Media
Image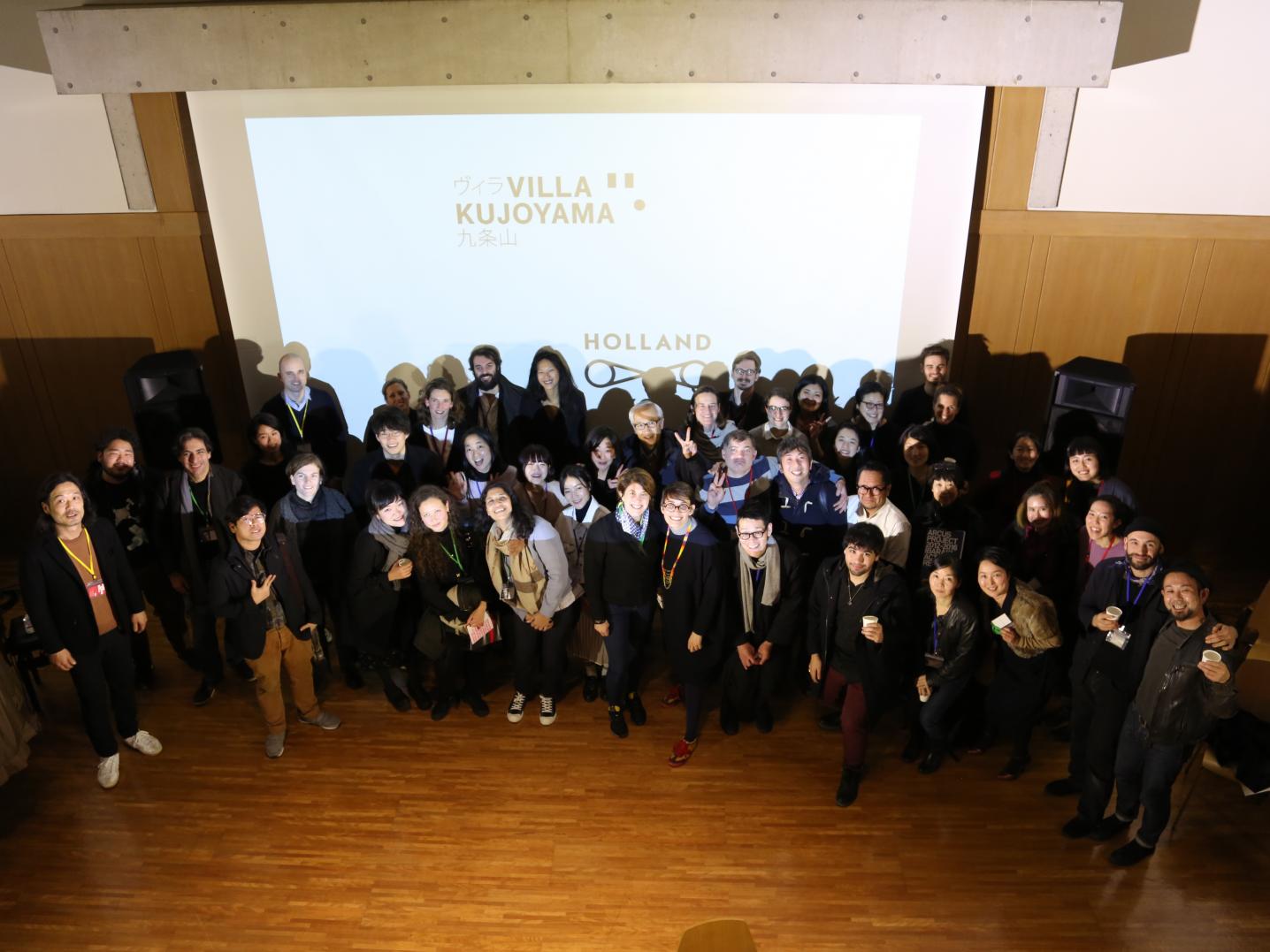 2. Villa Kujoyama x Dutch Embassy
Villa Kujoyama serves as a venue for cross-disciplinary exchanges in the aim of strengthening the intercultural dialogue between France and Japan. The embassy of the Netherlands and Villa Kujoyama started a collaboration by organising lectures and incubation sessions in Kyoto together. At the pre-event Forum Design held in November 2018 speakers such as Tomás Van Gorp, Art & Economics student at HKU University of the Arts Utrecht provided ideas on how to innovate and shape urban environments. The event focused more broadly on societal changes that can be faced by innovation, with Kyoto forming the backdrop and case study.
The event Networks + Artworks in Feburary 2019 contained short and dynamic presentations highlighting different aspects of artists in residence and focused on questions such as: where is the best place for my practice? Do I need to go international? How am I funded, how are residences funded? Can you help me apply? Is there any support? These questions where addressed from different angles through five presentations by Marie Fol (On the Move) and Heidi Vogels (DutchCulture | Transartists), Aruma Toyama (ARCUS), Shintaro Tokairin (AIT), Charlotte Fouchet-Ishii (director of Villa Kujoyama), Julie Stephen Cheng and Thomas Pons (artists and former residents of Villa Kujoyama).
Media
Image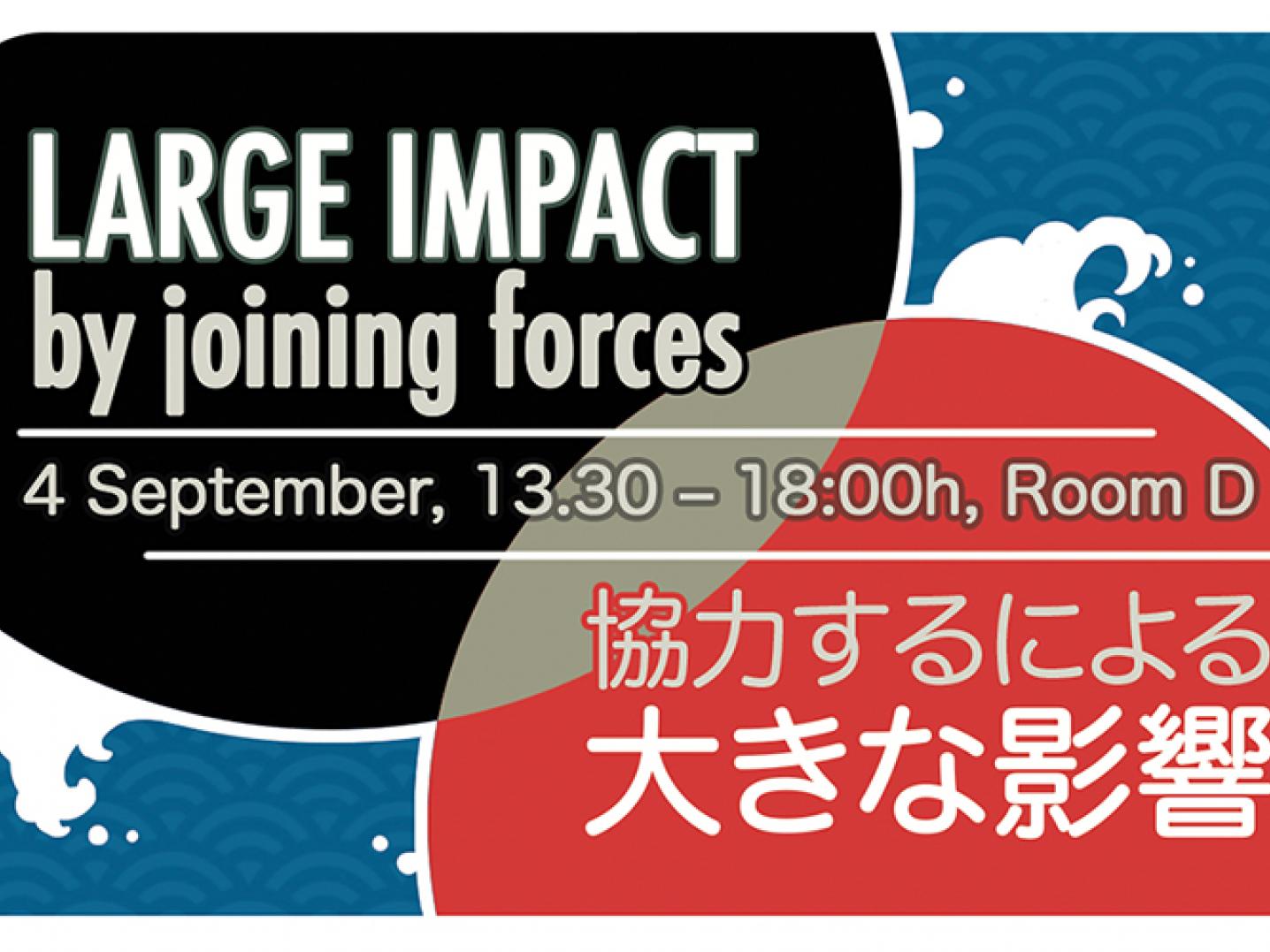 3. ICOM The Netherlands session at ICOM Kyoto 2019
During the week of 1–7 September 2019, the city of Kyoto welcomed some 4,000 participants to the International Council of Museums (ICOM) General Conference. This triennial gathering inspired a range of discussions and exchanges on museum-related issues. Through sessions, excursions, workshops and more, participants were able to engage with other museum professionals and enthusiasts to broaden their experience and understanding of museums around the world.
Main theme of this year is Museums as Cultural Hubs: The Future of Tradition. ICOM The Netherlands in collaboration with the Japan Museum Sieboldhuis and Dejima Restoration Office of Nagasaki City will organise the session Large Impact by Joining Forces, which is inspired by the historical ties between Japan and the Netherlands as to discuss the main theme of the conference. 
Coming up in 2020
Next year, with the Olympic Games in mind, the cultural programme Holland-Kanto will take off. Holland-Kanto collects cultural stories and practices from the wider Kanto region to a national platform. The programming is created by collaborations between Japanese and Dutch creatives.
Kanto is a geographical region on the island of Honshu, home to cities such as Tokyo and Yokohama. As Tokyo will be in the international spotlights because of the Olympic and Paralympic Game, the region of Kanto will be a cultural focal point in 2020.  Additionally, the Yokohama Triennial will take place and the city of Yokohama hosts perfect examples in which adaptive reuse and artistic interventions are used to improve disadvantaged neighborhoods.