Morocco
About
Read our COVID-19 Information for cooperation with Morocco
Please note: we are currently updating the information below for the new policy period 2021-2024.
DutchCulture supports cultural collaboration between the Netherlands and Morocco.
Morocco's cultural scene is a mix of young and old, of both innovative artistic expressions as local handicrafts, you find them in the urban hotspots and the rural areas of the country. This dynamic character is enforced by a duality of traditional and contemporary cultural influences. It is through her geographic location and such a cultural blend that Morocco bridges Africa with Europe. What is more, thanks to the Moroccan diaspora in the Netherlands there are many associations between the two countries. Thus, mutual curiosity, connections and contacts enable a growing enthusiasm for cultural collaboration. Want to know more about the strategic plan of the Dutch Embassy in Morocco? You can check the summary here.
International Cultural Policy 2017-2020
One of the main objectives of the international cultural policy of the Dutch central government is creating opportunity for sustainable cultural contribution to a safe and just world. In a world full of tensions, culture and creativity add to the social cohesion of civil society and create room for the co-existence of cultural differences. Through cultural connections, the Netherlands wants to cultivate mutual understanding and trust with the countries surrounding Europe, and especially with Egypt, Morocco, Turkey, and Russia.
With a focus on these four countries, the following programs have been developed: The Next Generation (Prince Claus Fund), Creative Twinning (Netherlands Enterprise Agency), the International Visitors Programmes (DutchCulture and Het Nieuwe Instituut) and Sustainable, Inclusive Cities & Societies (Creative Industries Fund). These programs offer financial as well as networking opportunities for cultural cooperation between the Netherlands and the countries as mentioned above. Click here for more information on the shared approach, terms and regulations.
Collaboration
Do you have questions about collaborating with Morocco? Get in touch with Myriam Sahraoui, our advisor for Morocco, for personal advice.
Would you like to stay updated on our activities at DutchCulture? You can subscribe to our mailing list and choose your country of interest to receive a customized newsletter.
Advisor
|
Image
Image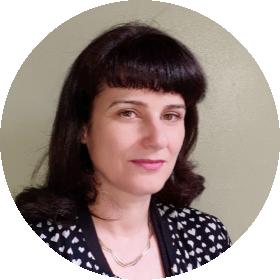 Myriam Sahraoui
Email
m.sahraoui

[at]

dutchculture.nl
|
Image
Image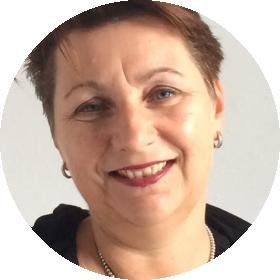 Annemarie Pijl
Role
Secretary Focal Countries Desk
Email
a.pijl

[at]

dutchculture.nl
|
Morocco at a glance
8 registered activities in 2020
featuring 8 artists


Number of activities
12 months (2020)


Activities by
discipline in 2020


|
Frequently asked questions
FAQ (frequently asked questions)
Where can I find funding within the Netherlands?

In the Netherlands the means for international cultural cooperation are delegated to the national funds. The fund that works for your art form or discipline, has one or several subsidy schemes for internationalization. To make sure the program fits your project, contact the advisors of the fund before starting the process of application. These are funds:

Creative Industries Fund NL 
for Design, Creative Industries, Architecture, Digital Culture
> Grant Program for Internationalisation

Mondriaan Fund 
for Visual Arts
> Subsidy for foreign contemporary art platforms to present work by Dutch(-based) living artists. Invited artists can also apply.
> Travel grants to travel to foreign contemporary art platforms for a lecture, workshop or performance.

Performing Arts Fund 
for Performing Arts (theater, dance, music, opera)
> Grants for foreign organizations to invite Dutch(-based), artists
> Internationalisation grants for Dutch(-based) artists

Dutch Film Fund 
for Audiovisual media, Film, Documentary
The Film Fund has several subsidy schemes to support co-production and distribution (film & documentary).

Dutch Foundation for Literature
The Dutch Foundation for Literature has several subsidies for internationalization:
> Translation grants for foreign publishers
> Travel grants

Cultural Participation Fund 
for Communal arts, cooperation, projects with non-professionals
> The development grant within the international cooperation scheme by the Cultural Participation Fund is available for all disciplines and designated for finding partners abroad.

Netherlands Enterprise Agency
for the Creative Industries

Check for other funding options, such as regional and private funding the Cultural Mobility Funding Guide for the Netherlands 2019/2020.

 

 

 

How does cultural collaboration work with Moroccan artists and cultural organizations?

Morocco does not have a comparable system of art subsidies as The Netherlands. Independent cultural organizations and NGOs are funded by private donors, business companies, private funds or foreign funds.

The Embassy of the Netherlands in Rabat has a network in the local Moroccan cultural sector. The Embassy can advise you on opportunities for cooperation. In addition, they can provide grants to Dutch cultural organizations that collaborate with Moroccan counterparts.

Doing your research beforehand and finding local partners is essential. You can also use the expertise of DutchCulture through the advisor Morocco who has an extensive network in the local cultural sector and in-depth knowledge of its cultural institutions, organizations and venues in Morocco.

DutchCulture also works closely together with On the Move, where you will find an elaborate mapping of funding opportunities. Check the Funding Opportunities for the International Mobility of Artists and Culture Professionals here.

Also the mapping cultural website www.racines.ma gives a good overview of cultural actors in Morocco.

 

 

 

What VISA do I need?

As a Dutch citizen, you do not need a visa to be able to enter Morocco. If your stay is longer than 90 days, a residence permit is required and can be issued by the Police Department of your place of residence in Morocco.

Please inform the Embassy of the Netherlands in Rabat and DutchCulture about your visit, so they can assist you when you encounter problems when applying for your resident permit in Morocco.

If you have a passport from outside the Netherlands or EU, it is wise to check the rules with your country´s representatives in the Netherlands or ask the DutchCulture Mobility Info Point.

Find out exactly what the rules are that a gallery, stage or theatre upholds, before engaging in cooperation. If you find obstacles on your way, you will have enough time to apply for permits or find other solutions.

 

How can I find a residency, a venue at which to perform, an exhibition space?

Through the DutchCulture database, you can figure out which artists from the Netherlands have worked at which venues, and start your research there. Go to the search icon on the upper left corner of the website, and search by discipline, country, and city. For residencies, the organization Transartists, which is also a part of DutchCulture, is a great research tool. In order to successfully build an international career, and in order to find sustainable partners in a country, it is always wise to spend more than a few days somewhere. Residencies, which can last from a couple of weeks up to several months, can help you achieve this.

How can I promote my work in Morocco?

It is a good idea to engage local professionals and publicists, that have an understanding of your art discipline, audience, and region. Make sure to contact the Embassy to let them know about your projects, and don't forget to let DutchCulture know! This way you will be included in our database and become part of our network.

 

 

What to take into account if I want to invite a Moroccan artist/cultural actor to the Netherlands?

Check for all up to date information about VISA applications for Moroccan residents traveling to the Netherlands, the website of the VSF VISA Application Center for the Netherlands in Morocco

https://www.vfsglobal.com/Netherlands/Morocco/english/index.html