The Other Story of a New Generation
Image
Image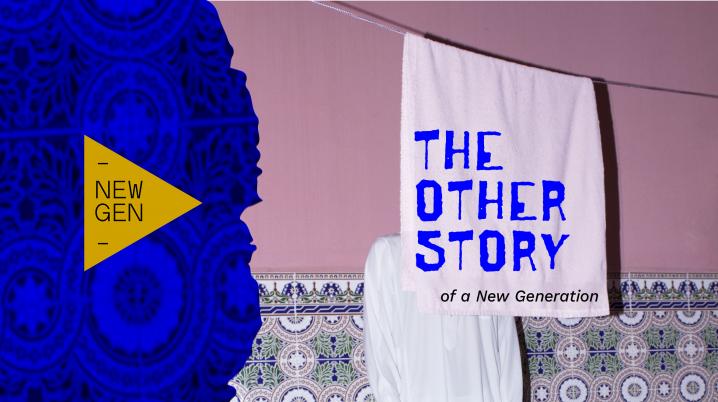 The Other Story of a New Generation
DutchCulture and the Cobra Museum for Modern Art in Amstelveen present The Other Story of a Dutch and Moroccan new generation.
What changes and challenges in society today inspire young artists from Morocco and The Netherlands to create their art? How do they deal with tradition and their often international identity? A new generation of Dutch and Moroccan artists and cultural professionals will shine their light on the themes reflected in Cobra's exhibition The Other Story. Moroccan Modernism from 1956 until now; in which artworks of 50 Moroccan artists are brought together. Guest curator Abdelkader Benali selected the works.
Programme
The programme consists of two parts:
Part I
15:15 - 15:30 Walk-in at Cobra Museum for Modern Art, Amstelveen
15:30 - 16:30 Abdelkader Benali in conversation with a new generation of Moroccan and Dutch artists
16:30 - 17:15 Visit the exhibition
The first part is open to everyone. Please sign up via Cobra's website if you want to attend this part.
Part II
17:15 - 18:00 Meet-up on cultural exchange between The Netherlands and Morocco
18:00 - 19:00 Drinks

Note: Registration for this event is no longer possible
Part I
The first part offers an opportunity for everyone to get an introduction to young artists and cultural professionals from both Morocco and The Netherlands and to learn more about their work. Writer, art collector and curator of The Other Story Abdelkader Benali shares some of his experiences curating the exhibition and introduces four NewGen artists from both The Netherlands and Morocco.
Together with young artists Rebel Spirit, Sarah Amrani, Chama Tahiri Ivorra and Salim Bayri, Benali explores how their practice relates to the work and ideas of their predecessors. How do they deal with tradition on the one hand and societal changes on the other? What does their cultural background mean to them? Our Morocco advisor Myriam Sahraoui joins the conversation too.
Part I ends with the opportunity to visit the exhibition The Other Story, together with Abdelkader Benali.
Part II
During the second part, we discuss professional and personal experiences with the four young artists and Abdelkader Benali. What are the similarities and differences in working as a young artist in Morocco and the Netherlands? How do they shape connections and networks between the two countries? And is their identity geographically or culturally defined?
Part II of the programme focuses specifically on NewGen artists and cultural professionals and will be followed by networking drinks.
Meet our NewGen guest speakers
Rebel Spirit (the artist name of Mohammed ElBellaoui) is a street artist, comic book author, illustrator and musician from Casablanca. He is passionate about urban art and underground culture and is one of Morocco's youngest authors of comics books. His comic books about everyday life in Casablanca, ''Guide of Casablanca'' and ''From Casablanca with love'' show humoristic scenes from the lives of the city's 8 million inhabitants. The stories were written in Darija, Moroccan Arabic language, and make use of typically Moroccan signs and symbolism. Since a young age, Rebel Spirit also practices street art, making use of experimental techniques.
Salim Bayri is an artist based in Amsterdam. This year he received the Charlotte Köhler Prize for young talent. The Prins Bernard Cultuurfonds, the organization behind the prize, wrote: 'Salim Bayri sees himself as 'ambiguous in between' the cultures of Morocco and The Netherlands. He has a very sensitive radar for political and social situations, which he addresses in a playful, original and versatile way in various media, from drawings, sculptures, films, music, 'wearables' performances and text. There is a sense of humour in his work, but he also doesn't shy away from the darker edges of our existence.'
Media
Image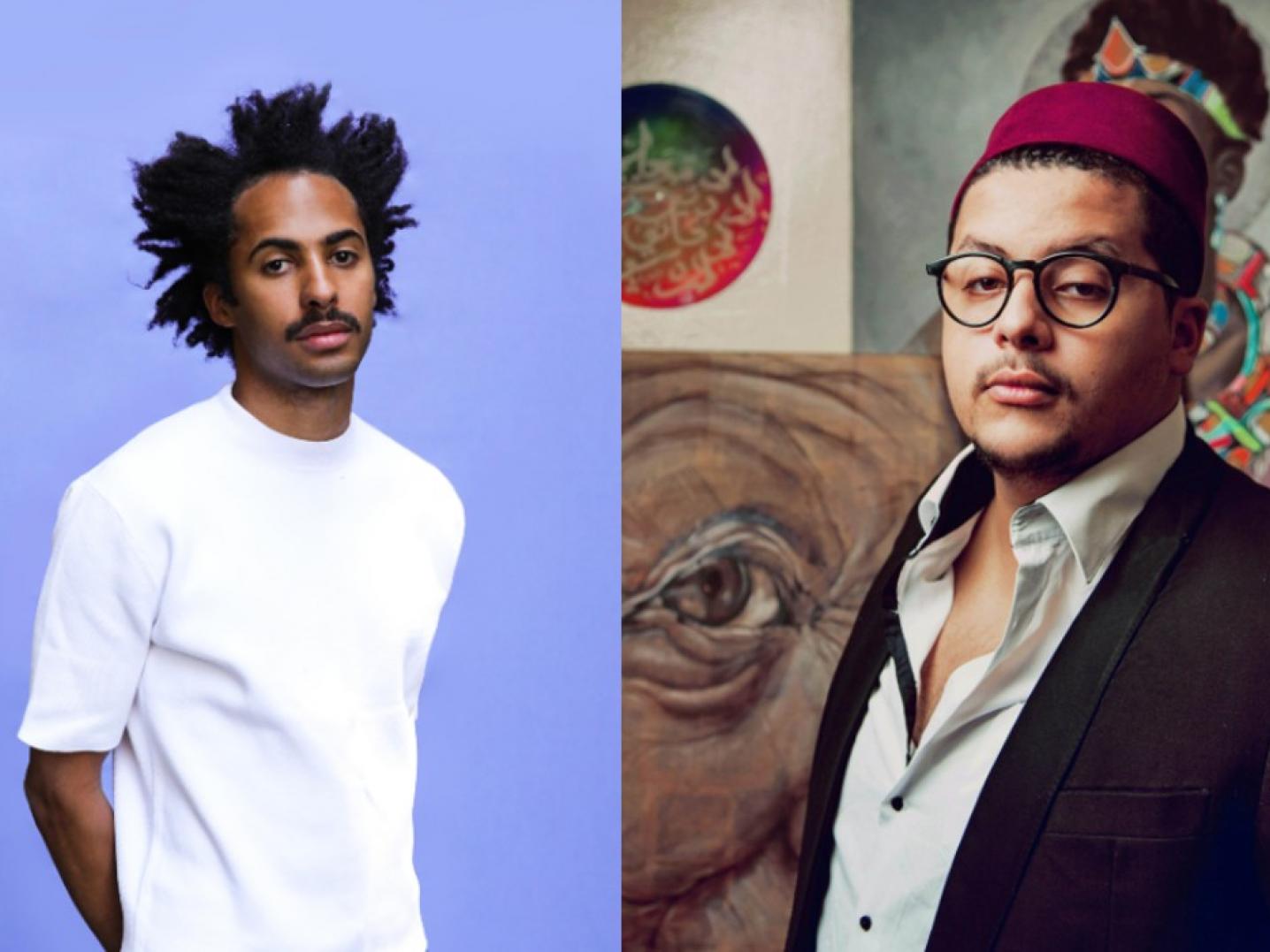 Chama Tahiri Ivorra was born and raised in Casablanca where she co-founded and ran the first agency dedicated to cultural engineering from 2012 to 2019. Chama is now a freelance creative director and journalist. She also produces music-related events such as Flemish-Egyptian artist Tamino's first show in Morocco, promotes artists, and creates content to tell another story of the emerging Arab and African scene, namely through acclaimed publications such as Diptyk Magazine. In 2021 she opened the first cultural vegan café in Casablanca where she hosts music, literature, arts and movies related events and workshops, gathering a community of artists and aficionados in her safe and inclusive alternative space.
Sarah Amrani is a visual artist using photography, film and found footage. Three of her photographic works are part of the exhibition The Other Story. In these photos she investigates her relationship towards her female cultural identity and mixed cultural background. This work is part of a series which originated from a fascination for the traditional Moroccan wedding. 'Although I am with the Moroccan/Islamic culture and traditions, I feel like an observer most of the time. This feeling of being 'in-between' two cultures, two identities, is a recurring theme in an ongoing series of work.'
Media
Image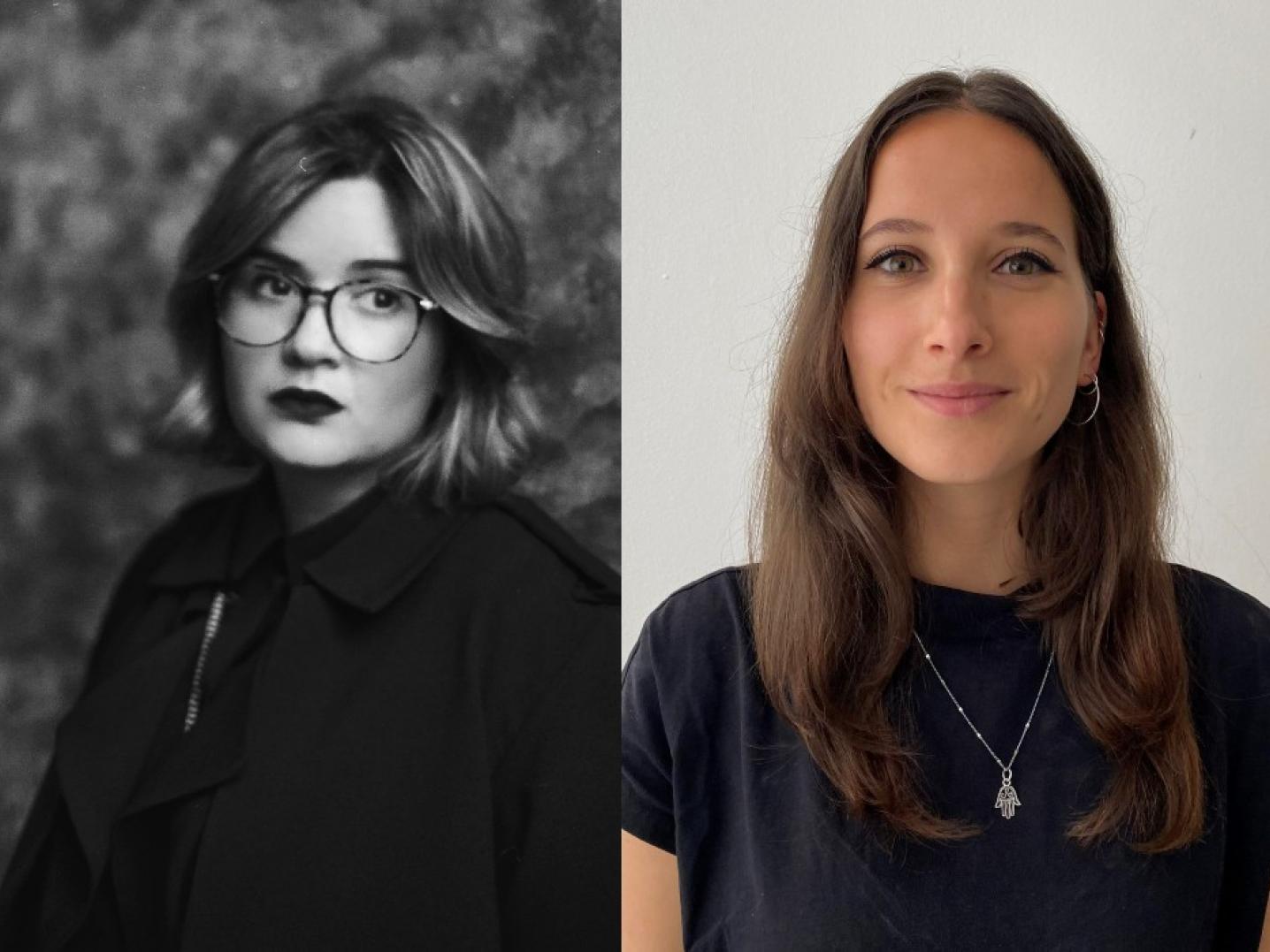 About NewGen 
With NewGen, DutchCulture reaches out to the new generation of young artists, creatives and other professionals under 30 years old with the skills and ambitions to break down barriers and share their stories internationally. The meetups we organise are an opportunity for mutual inspiration and knowledge sharing. In addition to our meetups, we also publish online articles about remarkable developments among young emerging artists in the Netherlands and abroad.
About the exhibition
For the first time in the Netherlands, artworks of 50 Moroccan artists are brought together in one exhibition, The Other Story. Together the works provide an overview of the development of Moroccan modern art, starting from the country's independence in 1956 to the present day. As of 1956, a renewed self-awareness among Moroccan artists arose. By now, a new young and exciting generation takes its place on the international stage.
Please note
The entire programme of this event will be in English. The entrance to this event is free, except for your museum ticket. An overview of all the museum ticket prices and discount options can be found here. Especially for this event, the surcharge of €3,50 for the exhibition does not apply to visitors under 30 years old. To be able to use this discount, please buy your museum ticket at the counter of the museum before the start of the programme.