COVID-19 Information for cooperation with Egypt
On this page you will find information about consequences of the coronavirus for international cooperation with Egypt.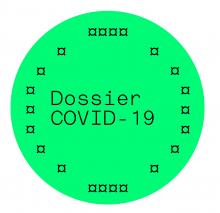 Latest update 6 November 2020
After the summer months, the number of Covid-19 cases has started to increase in Egypt. Consequently new measures were put in place such as the closing of businesses at 10 pm (excluding pharmacies and supermarkets). In addition to social distancing regulations, wearing masks in public spaces is compulsory, subjected to large fines.
Current Measures in The Cultural Sector
The cultural agenda of Egypt includes many interesting activities this fall. All art and culture programmes are in line with the safety measures against Covid-19: some festivals, exhibitions, concerts and other social gatherings are organised indoors or outside with half capacity, or in a hybrid form, combining online and physical activities.
Highlights of the fall season include: El Gouna Film Festival, Festival and Conference of Arabic Music in various venues including Cairo Opera House, Cairo Jazz Festival, Animatex Festival, and Cairo International Film Festival.
If you have specific questions related to your project in this country, please contact our advisor Egypt y.bagci@dutchculture.nl. For other general questions you can get in touch with ons Mobility Info Point: infopoint@dutchculture.nl.
See here for more information on Egypt in the International Cultural Policy and the database with Dutch cultural activities internationally. We make every effort to display and update the information on this page as correctly as possible. This information is not legally binding.