Informatie COVID-19 voor samenwerking met Zuid-Afrika
Op deze pagina vind je informatie over de gevolgen van het coronavirus voor de internationale samenwerking met Zuid-Afrika.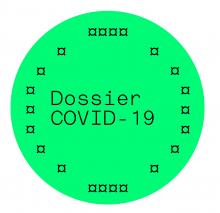 Laatste update: 19 mei 2020
Algemene situatie
Als gevolg van de corona-crisis is in Zuid-Afrika de noodtoestand afgekondigd. Het land is eind maart in lockdown gegaan. Sinds 1 mei wordt de lockdown stapsgewijs versoepeld. Mensen mogen nog niet samenkomen in groepen. Musea en theaters zijn gesloten en festivals uitgesteld of geannuleerd. Voor hoe lang is op dit moment niet duidelijk. Vliegvelden zijn gesloten waardoor lijnvluchten tussen Zuid-Afrika en Nederland zijn komen te vervallen. Het Nederlandse reisadvies naar Zuid-Afrika vind je hier. 
Online initiatieven
Het grootste kunstenfestival op het Afrikaanse continent, het National Arts Festival in Zuid-Afrika, is niet geannuleerd maar vindt nu de volle elf dagen geheel virtueel plaats, van 25 juni tot 5 juli 2020. Culturele instellingen als The Market Theatre in Johannesburg en Iziko Museums in Kaapstad zoeken naar online wegen om het publiek toegang te blijven bieden tot voorstellingen, educatieve programma's en/of de collecties.
Reisadvies
Voor de actueelste reisadviezen naar en in Zuid-Afrika, kijk hier.
Als je specifieke vragen hebt met betrekking tot jouw project in dit land, neem dan contact op met onze Zuid-Afrika-adviseur J.Backus@dutchculture.nl. Voor algemene vragen kun je terecht bij ons Mobility Info Point: infopoint@dutchculture.nl.
Kijk hier voor meer informatie over Zuid-Afrika in het Internationaal Cultuurbeleid en de database met Nederlandse culturele activiteiten internationaal.
Wij stellen alles in het werk om de informatie op deze pagina zo correct mogelijk weer te geven en te updaten. Aan deze informatie kunnen geen rechten worden ontleend.