Image
Image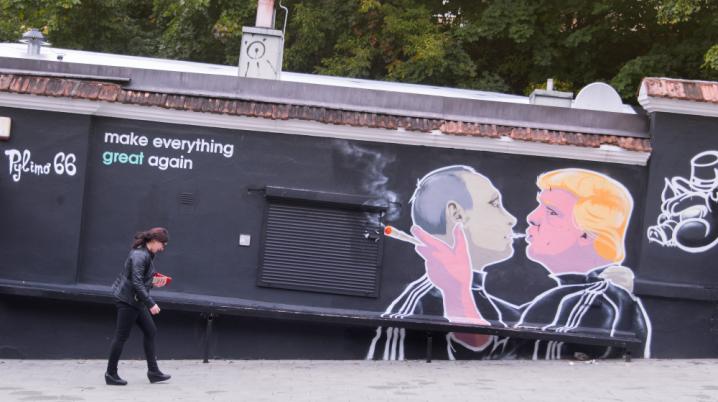 Make interculturalism great again. A case for fair international cultural cooperation
Arguing the need for the gathering Fair International Cultural Cooperation and its aim for a code of conduct to foster the multicultural ideal.
On Friday the 6th of December 2019 the second gathering for Fair International Cultural Cooperation will take place in Amsterdam. In this article Maarten K. Bul argues the need for the gathering and its aim for a code of conduct.
Interculturality
After the end of World War II, many international institutions made great efforts to re-guarantee the diversity of cultures. The term interculturality has since been used for that purpose. The aim is to actively pursue a multicultural world. This endeavour goes beyond merely accepting passively the existence of multiple cultures, and focuses on actively promoting dialogue and interaction between cultures. The pursuit of such an ethical or even utopian perspective requires a pragmatic approach.
To gain insight into the importance of interculturality, this article first describes the status of the current functioning of international cultural instruments and then formulates a 'fair' perspective as a contribution to the discussion.
The number of national and multilateral instruments related to international cultural practices has risen considerably in recent decades. The Dutch government has contributed internationally, for example, by supporting multilateral organizations such as UNESCO and the European Union in the development of conventions, policy documents, guidelines and resolutions. Some of these multilateral instruments are binding and must be ratified in national legislation and policies, others leave room for interpretation at national level. International cultural instruments are thus influenced by national debates in which financing for international cultural policy is legitimized.
The importance of international cultural policy is generally supported by two important arguments. The use of culture in the context of international politics has two legitimations: culture as a social instrument and culture as an artistic practice.
Monoculturalism
The term monoculturalism stands for the privilege of one culture, with the elimination of other influences on it. Nationalism is a more general and less charged term for this. The use of a monocultural view was imposed under Nazism. Everything that was not Aryan was seen as a mockery of a mainstream Germanic culture. German culture had to be cleared of all influences from other cultures (jewish, communist etc.). This form of nationalism was the inspiration for World War II ("Le nationalisme, c'est la guerre! ", François Mitterand).
The international policies simultaneously harbour the power play of national interests and the ideal of mutual respect for multiculturalism
Culture as social instrument
There are different ways in which a national government can implement culture as a social instrument, and therefore legitimize the expenditure. First, the translation of the cultural value into the regeneration of cities and peripheral areas through the media of creative industries, creative arts and heritage policies. Second, the use of cultural activities to improve social inclusion, to reinforce welfare and to foster social cohesion. Third, from a purely international perspective, to promote a national culture with language, narratives and artists.
Although the results might be stellar, such cultural policies seem to be about national issues and interests instead of culture itself, aimed at fostering 'soft power' in international relations.
Culture as an artistic practice
Besides these instrumental legitimations, international policies have also been legitimations through the intrinsic value of art and culture. It corresponds to the ideal of a cultural sector that remains deeply reliant on free and speculative labour, exploring the question of what it means to be human. When considering culture as a human project we most notably presuppose cultural progress as a result of certain artistic disciplines, each with their own historical discourse, experts and institutes who determine value. Although this seems a more politically neutral and culture focused approach, it is most certainly not. The artistic disciplines set the norm for defining which cultural expressions are considered valuable, and in doing so, they also define those that are not. This process is based on a discourse that is predominantly focused on and determined by the cultural history of the West.
"By definition, I don't believe in artistic neutrality, as there is always a relation between art and power. A former colonial power such as the Netherlands still benefits in terms of its capital and position in geopolitics from this brutal heritage. The belief in neutrality is a very useful propaganda tool for liberal democracies because it preserves the status quo, while not having to address historical injustices and the way they continue to shape our present and future. " – Jonas Staal, 2019
Media
Image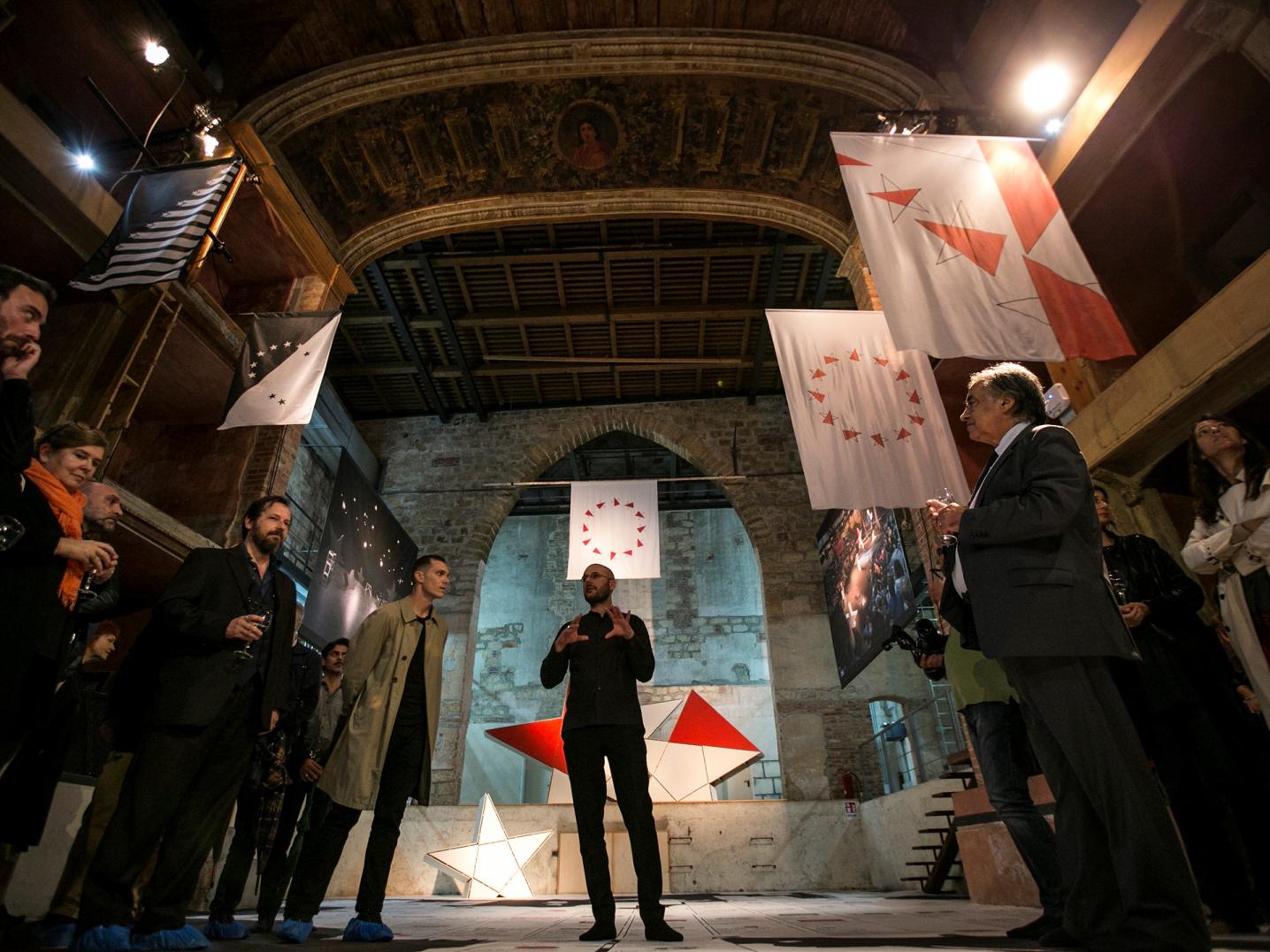 Criticism
Both the instrumental and the artistic perspective are certainly valid in legitimising expenditure. However, their national perspectives and need for such legitimation limit and regulate the development of international cultural instruments that give priority to ideal of multiculturalism and the intercultural progress. As a result, the international policies simultaneously harbour the power play of national interests and the ideal of mutual respect for multiculturalism. This is illustrated by some of the criticism in reaction to two of the current most influential policies: the UNESCO Convention on the Protection and Promotion of the Diversity of Cultural Expressions and the European Parliament Resolution of 5 July 2017 Towards an EU strategy for international cultural relations.
De Beukelaer and Freitas (2019) criticise the UNESCO convention of 2005 for economic power play. They argue the convention serves to protect the right for countries to support cultural production, which would otherwise be considered as unfair state support under WTO free trade agreements. The convention does so as it "[...] focuses on culture (as 'cultural expressions') as a trade issue."
Van Graan (2018) criticises the resolution of the European Parliaments for power play through the notion of culture. He argues the resolution benefits the European Union by its emphasis on the European culture, since "[...] when the European Union formulates and implements a resolution that focuses on culture in international relations, it is about culture serving the interests of the European bloc in much the same way as it would apply its economic, political and cultural muscles to project and secure its interests."
In short; the current intercultural approach of nations and multilateral organizations seem to be tainted by national interests, whether this is a conscious motivation or not.
For a more equal approach one would need a more open, unfilled exchange between cultures in which values ​​are not transferred between nations, but exchanged with other values
Fair
The efforts of nations and their multilateral organizations are legit and surely admirable, for the scale on which they operate upon the ideal of multiculturalism is unmatched. However, it seems one needs to reconsider the intercultural approach in ways it is less dependent on national interests. For a more equal approach one would need a more open, unfilled exchange between cultures in which values ​​are not transferred between nations, but exchanged with other values ​​in an open space of discussion. This openness is what I call 'fair'.
Based on this notion of fairness I propose a new code of conduct that can be used as an instrument for artists and cultural institutions when cooperating internationally. It would actively stimulate dialogue and interaction at the level of personal interaction in order to create space to exchange cultural values with each other. For this code to be successful it is to be developed bottom-up, by a wide variety of international participants, covering all regions of our planet and all disciplines of the cultural field. The code should covers a range of themes and does not pretend to be finished at any point in time. It is, like the multicultural world we envision, a work in progress.
I am are aware that the scope of these ambitions are well outside my sphere of influence, especially considering my own Western and subsidised background, and the historic division of power that I benefit from. Nevertheless, I strongly feel that a focus on the intercultural approach can add to the existing strategies, and I can only hope this will inspire others to join the discussion and develop their own perspective and strategies regarding the challenges illustrated above.
Media
Image
Beyond Curiosity and Desire
My line of thought has been inspired by, and influential to, the work I do with DutchCulture and its partners. In June 2018, IETM, On the Move and DutchCulture published the toolkit Beyond Curiosity and Desire: Towards Fairer International Collaborations in the Arts, authored by Mike van Graan. The publication explores why and how artists, cultural professionals and cultural institutions can adopt a more equitable approach to international and intercultural collaborations.
In the wake of the publication, DutchCulture set out to act on the potential of the aforementioned code through a series of gatherings. This provided an open space for individual artists, scholars, cultural institutions, funding bodies and policy makers to discuss conditions for fair international cultural cooperation.
The first gathering, focused on conditions provided by funding, was organized in late 2018. More than forty international institutions joined the discussion. Thanks to these organizations, we identified a number of ethical principles and practical insights about fair funding of international cultural cooperation, which are presented in the 2018 report.
2019: Climate change
This year on 6 December, the focus of our gathering is climate change. The ecological consequences of human activity, as a condition of Fair International Cultural Cooperation, cannot be underestimated, as it will influence humankind, including its culture and cooperation, in its entirety. In 2020, we will organize a third gathering where we will discuss the role of "language" as the basis of any cultural exchange, and its role in regulating understanding and purpose.
Let this article and these gatherings be a contribution to increase the focus on the intercultural approach, and consequently the multicultural ideal.
Sources
-   De Beukelaer, C., and R. Freitas (2015) 'Culture and Sustainable Development: Beyond the Diversity of Cultural Expressions'. In Globalization, Culture and Development: The UNESCO Convention on Cultural Diversity, p.203–221.
-   Duxbury, N., Kangas, A., De Beukelaer, C. (2019) 'Cultural policies for sustainable development: four strategic paths'. International Journal of Cultural Policy 23:2, p. 214–230.
-   Sokka, S., and Kangas, A. (2007) 'At the Roots of Finnish Cultural Policy: Intellectuals, Nationalism, and the Arts'. International , Journal of Cultural Policy 13, p. 185–202.
-   Staal, J. (2019), 'Activating art: Jonas Staal at the Transeuropa Festival in Palermo', Interview by S. de Leeuw, DutchCulture.nl
-   Van Graan, M. (2018), 'European Parliament, Towards an EU strategy for international cultural relations (Resolution of 5 July 2017) – A critique from an African perspective'.