South Mediterranean funding opportunities at a glance
Image
Image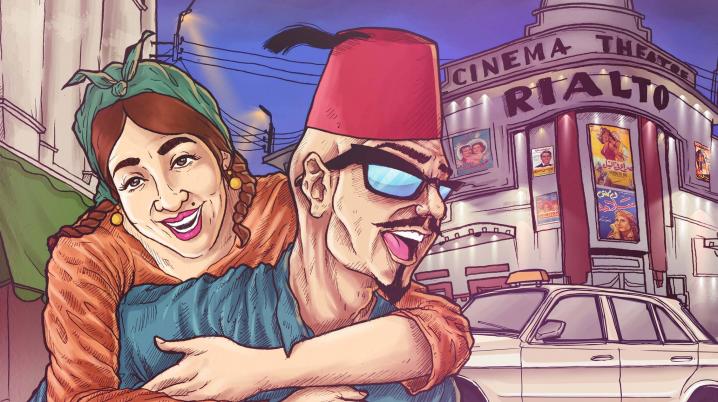 Country
Algeria
Egypt
Italy
Libya
Malta
Morocco
Spain
Tunisia
South Mediterranean funding opportunities at a glance
Publication of the Cultural Mobility Funding Guide to the South Mediterranean Region
Are you planning an art project in Algeria, Egypt, Libya, Malta, Morocco, Tunisia, the South Italian islands (Sicily, Pantelleria, Egadi Islands, Pelagie Islands), or the Spanish territories of Ceuta and Melilla? Or will you receive artists form these countries or territories in the Netherlands? Then please have a look at the Cultural Mobility Funding Guide to the South Mediterranean Region with an overview of the funding bodies and programmes that support the international mobility of artists and cultural professionals travelling from or to the 8 South Mediterranean countries and territories mentioned above.
The Cultural Mobility Funding Guide to the South Mediterranean Region is part of a series of over 60 national and regional mobility funding guides, including a Dutch version. The funding guides are an initiative of On the Move, an international information network dedicated to artistic and cultural mobility. The guides are meant to be a resource for artists and other arts workers looking to finance their cross-border travel to and/or from a specific country, world region, or continent. They also serve as mappings of existing opportunities that can be a useful reference document for policymakers and funders at the local, national, European and international levels.
For the South Mediterranean guide, On the Move commissioned researchers based in Algeria, Morocco, Egypt and Spain to map grants and support schemes focusing on the South Mediterranean region in order to help organisations and arts workers to engage with international colleagues and finance their international travel. This research took place from September 2022 to January 2023.
You can download the guide in English, Arabic and French.